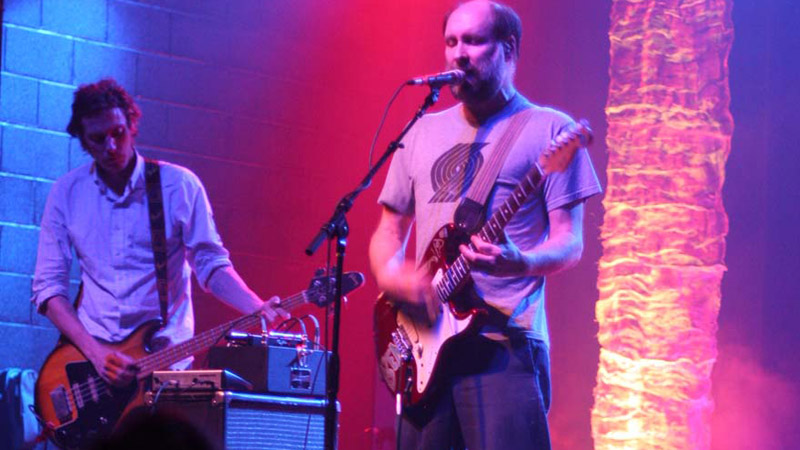 Built to Spill
with Hop Along, Alex G.
Georgia Theatre; Athens, GA • 09/24/16
by Roi Tamkin
Despite the historic loss by the Georgia Bulldogs to Ole Miss, it was a beautiful day in Athens, GA. The sun was shining bright on the Classic City and the weather was still very summery. The Georgia Theatre has been restored to its past grandeur and now has a rooftop bar and restaurant. Below on street level, people collected in front anticipating the three acts presented on the main stage.
Alex G started promptly at nine p.m. and already brought in a decent crowd. The Philadelphia based singer-songwriter has released six D.I.Y. albums, but his seventh, Beach Music, is his first on a major label, Domino Records. Despite his enthusiastic fan base, his thirty minute set was markedly weak. His four piece band relied on a lot of guitar noise to cover the disjointed music and mumbled vocals. The drummer pounded the skins like Animal obviously performing at some other concert while the bass player smartly kept himself hid in the far corner. Even Alex kept his cap pulled down over his face as he stomped stiff-legged around the microphone as if he wanted to escape off the stage unnoticed. Each song had jangly, high-treble guitars that failed to mask his whiny tunes.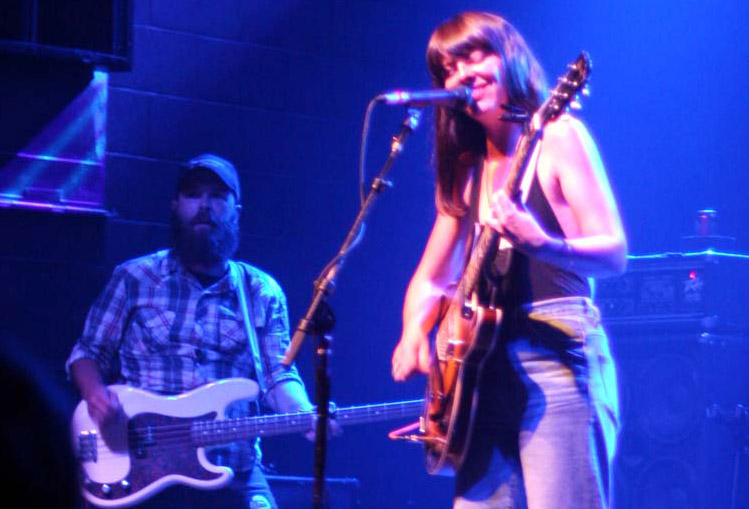 Hop Along took the stage and showed this audience what a professional touring band looks like. The four members played tight, bouncy tunes with lyrics that sounded like literary short stories. They even had a light show with strobes and spots twirling on the stage. Frances Quinlan talked to the crowd beyond the obligatory "thank you's." They had the room hooked from the first song. As guitarist Joe Reinhart jumped around the stage, singer/guitarist Quinlan kept her mouth glued to that microphone to belt out her vignettes. Her voice would escalate from sweet and delicate to a scratchy scream reminiscent of Marge Simpson (this is not an insult, just pointing out her vocal range.) Backed up with Mark Quinlan on drums and Tyler Long on bass, the foursome dished out their delicious fucked-up pop songs closing with the popular "Tibetan Pop Stars."
I had never seen Built to Spill before, so I was not prepared to see Doug Martsch come out to set up his own equipment for the show. With an array of foot pedals and various other effects, I guess he only trusts himself to dress the stage. People began shouting out their requests, and Doug made sure to ignore them all as he silently untangled all his cords and plugged everything to his amps and guitar. With all wiring complete, the three piece (yes, a trio now) opened their set to a strong and enthusiastic house. Although Untethered Moon was released last year, people I spoke with were unfamiliar with the album. And others didn't know Doug shed his band and tours as a trio. For the new album he hired Jason Albertini on bass and Stephen Gere on drums. The usual three guitar assault is all handled with one Stratocaster and lot of loops, delay, echo and reverb.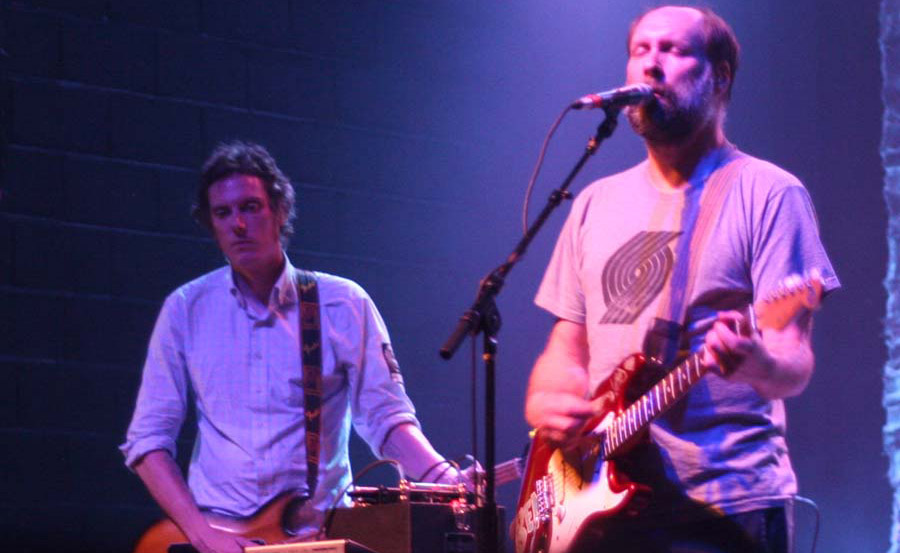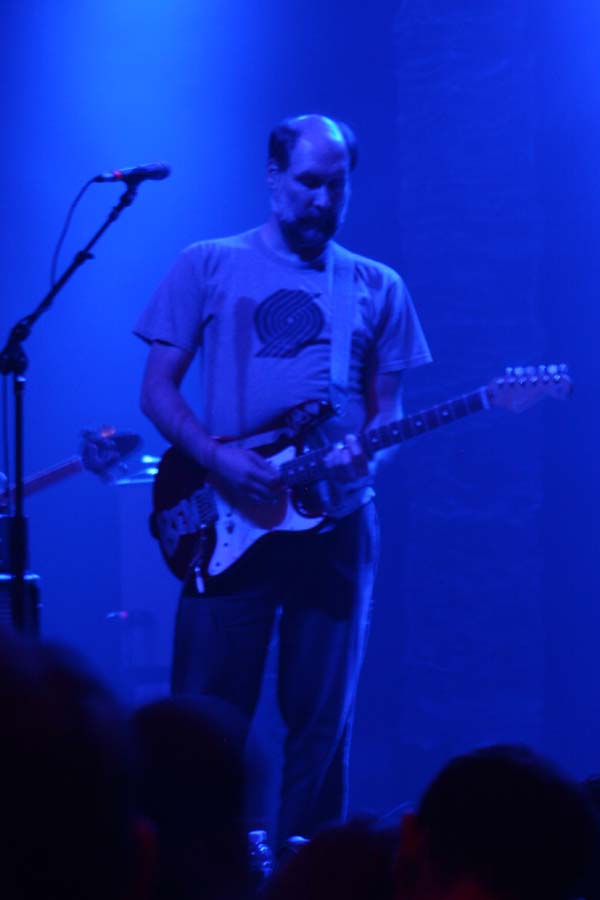 The musicianship was expert and professional as expected. But the crowd did not seem to connect with the music until some favorites were played. "Center of the Universe", "Things Fall Apart" and "Liar" had the house singing along and heads nodding. One rowdy drunk tried to get a mosh pit started, but was tossed out by security within seconds.
The band played as if disconnected from the concert experience. They barely acknowledged the throngs of kids right in front of them. Doug said maybe four words in a ninety minute set. No introduction of the band or of the songs. Just play song – stop suddenly – tune guitar – play next song. Doug sings with his eyes closed at times further distancing himself from the relationship with the audience he is creating with his music. Why the disdain for the very people buying your albums? With a voice that crosses Neil Young with Ben Gibbard of Death Cab for Cutie, Doug sings his smartly written lyrics and creates sound-scapes much like Adrian Belew. It's rock n' roll without seeming all too intellectual. That could be why BTS is so popular with the college crowd. Only a college education could dissect this guitar-centric band's lyrics into something relatable.
The set closed with "Carry the Zero" before an extended encore of three long pieces. When it was over, everyone left happy and feeling good. No one seemed to mind the lack of engagement from either BTS or Alex G. BTS in certainly not a dynamic band, and there was no light show to sparkle out eyes. It was a night of relatable, smart songs, a little noise and lots of guitar. A proper salve for the losing Bulldogs. ◼
---