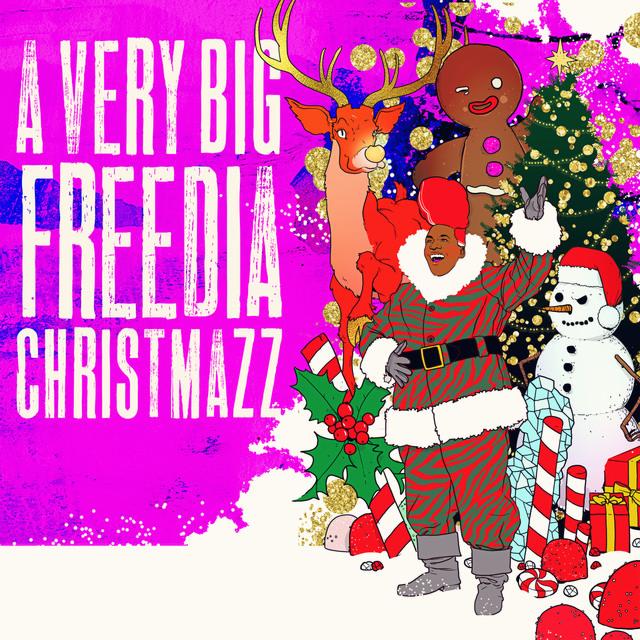 Big Freedia
A Very Big Freedia Christmazz
The holidays can be a trying time to be a DJ. When I was doing a show on community radio, I never looked forward to the influx of holiday samplers and "very special releases" by artists looking for a boost the bank account. For every "Fairytale of New York" (the Pogues) there were hundreds of schlocky knock offs of "Little Drummer Boy." I wanted to give my listeners some holiday cheer, but there are only so many times I could get away with playing "Making Christmas" form The Nightmare Before Christmas.
If I still had a radio show this year, I would definitely give my listeners a dose of A Very Big Freedia Christmazz. Big Freedia is the Queen of the uniquely New Orleans strain of hip-hop known as Bounce. If you want, you can blame Big Freedia for twerking. She won't mind. Three of the tracks of this EP are essentially filler, "So Frosty," "Jingle Bell Rock" and "'Twas the Night" are ok dance floor fodder, but really just more seasonal sonic wallpaper.
What makes Big Freedia's holiday party worth crashing are the lead off track "Rudy, The Big Booty Reindeer" and the closing track, "Santa is a Gay Man." Rudy warps the tale of the awkward reindeer into a booty shake anthem. Someone had to teach Santa how to twerk. I think Frank Zappa would have loved "Santa is a Gay Man." The basic melody of "Mister Sandman" warps into a Big Freedia asking Santa for a boy toy for Christmas, and then realizing that what she really wants it to get it on with the jolly old elf himself. Lines like "Santa, I've been good. I used protection whenever I could," and "Mr. Santa, bring me a boy, make him a kinky collector of toys" remind me of Zappa's "Bobby Brown.
All right, these tunes might not be right for the kids, but I'm sure if you heard one of these tunes coming out of your radio at 3am, it would put a smile on your face. Well, it put a smile on my face. Sense of humor may vary.
---