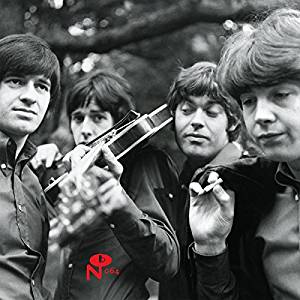 The Creation
Action Painting
Numero Group
The Creation were a "blink and you missed them" British group that were only around for a little over 2 years during the late 1960s. Produced by the great Shel Talmy – producer of The Who, The Kinks and about a million others during the '60s and '70s- the band only recorded 42 tracks (all of which are here), but their influence resonates today.
Their big hit was "Painter Man", and like most of their material, it sounds a bit like early Kinks or Who, but with a psychedelic touch, ala Small Faces or The Zombies. Notable for the guitar work of Eddie Phillips – using a violin bow, a touch quickly stolen by Jimmy Page- the band could go from the proto-punk of "Making Time" (used in the soundtrack to Wes Anderson's Rushmore) to the Swinging London mood of "Can I Join Your Band" or the "groovy" "How Does It Feel to Feel".
This excellent collection on 2 discs contains all their recorded output, including 4 tracks recorded as The Mark Four, which preceded The Creation. The band changed members frequently during their tenure (including a certain Ronnie Wood, before his more notable groups such as Faces and The Rolling Stones). This set is a true time capsule, with loads of pictures, record sleeves and other memorabilia in an 80 page book. The Numero Group has emerged as one of the best reissue labels, and Action Painting continues the trend.
---