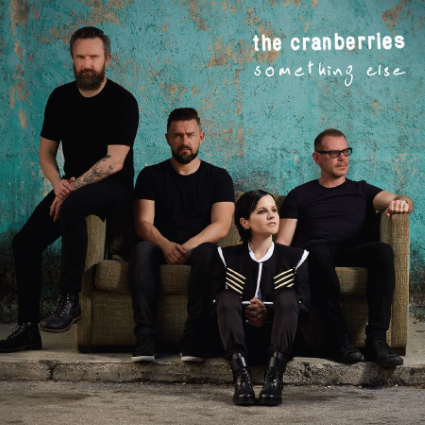 The Cranberries
Something Else
BMG
Does the world really need re-imagined versions of songs that The Cranberries perfected 25 years ago? Those moody, often melancholy, melodies that lived inside the maudlin teenager's stereo, or breathed poetic life into hopeful-hearted mixtapes – those songs were of a certain time and, like the couch that graced every album cover the Irish band ever made, there's a comfort in their endurance.
Stubbornly enduring, though. For some of us, those songs are so etched in time that they will forever remind us of that horrible breakup, or that late night when we got lost leaving Disney World and drove for hours, exhausted to the point of hallucinating dogs on interstates, with a Cranberries record on repeat because our friends had fallen asleep on top of the car Discman and we couldn't change the music.
Sometimes change is necessary because as gorgeous as those songs are, with Dolores O'Riordan's idyllic fairyland voice, they can churn up some harsh memories. So, yeah, I for one embrace the idea of revisiting those songs I once loved, but that are a bit too painful to listen to in their original state!
In preparation for a newly announced "Greatest Hits Tour with a String Quartet," the original lineup of The Cranberries went to work restructuring their most famous cuts with members of the Irish Chamber Orchestra and the result is often-times even more picturesque. "Ridiculous Thoughts" still aches, but with a distant playfulness. "Ode To My Family" reminds me of why I fell in love with this band in the first place and cradles me like a good cry beneath a soft blanket. And, not to worry, "Linger" retains every bit of its angelic quality, it just does so stripped down and acoustic.
A few new songs are slipped in alongside the hits we all want to hear and their presence is seamless – like deep cuts newly unearthed, rather than the newly written songs they actually are. "The Glory," "Rupture," and "Why?" stake a claim for the future of a band who are not just rehashing the past, but using it as a springboard to invite us all to take a plunge into the future.
---