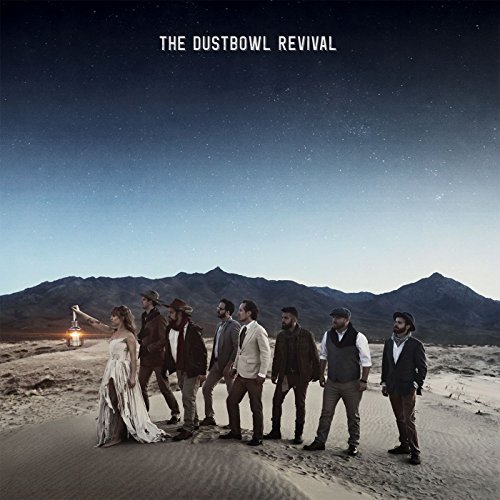 The Dustbowl Revival
Signature Sounds Recordings
The latest from California's The Dustbowl Revival can help you find your butt.
Go ahead, spin up the first cut, "Call My Name". Let the John Bonham-ish drums bring you to your feet, and then let the funky horns play on your toes so that when singer Liz Beebe croons "I give ya one more chance to do me right…" no matter your age, no matter your lack of pigmentation…you're gonna dance yo' ass off.
The eight-piece band has honed their sound since their debut, You Can't Go Back to the Garden of Eden from 2010, going from a more acoustic roots sound as on 2011 Holy Ghost Station to the present, more horn-driven and New Orleans-influenced slab of sound, and the result is pure aural joy. "If You Could See Me Now" struts like a late night on Frenchmen Street, and "The Story" gives modern soul acts such as St. Paul & The Broken Bones or the Dap Kings a run for their money. The band hasn't forsaken the sounds that got them here either, such as on "Debtors' Prison" where leader Z. Lupetin sings sweetly atop hushed guitars, or the bodacious "Busted", which has Beebe belting it amid the mandolin strums of Daniel Mark. Keb' Mo' is featured on "Honey I Love You", and the entire record shows a band maturing in their sound, but not abandoning the "acoustic roots orchestra" touch from their earlier work.
The Dustbowl Revival are far overdue to break out, and their fifth album might just be the ticket. Hell, I'd even leave the house to watch 'em play. My butt wants to dance!
---