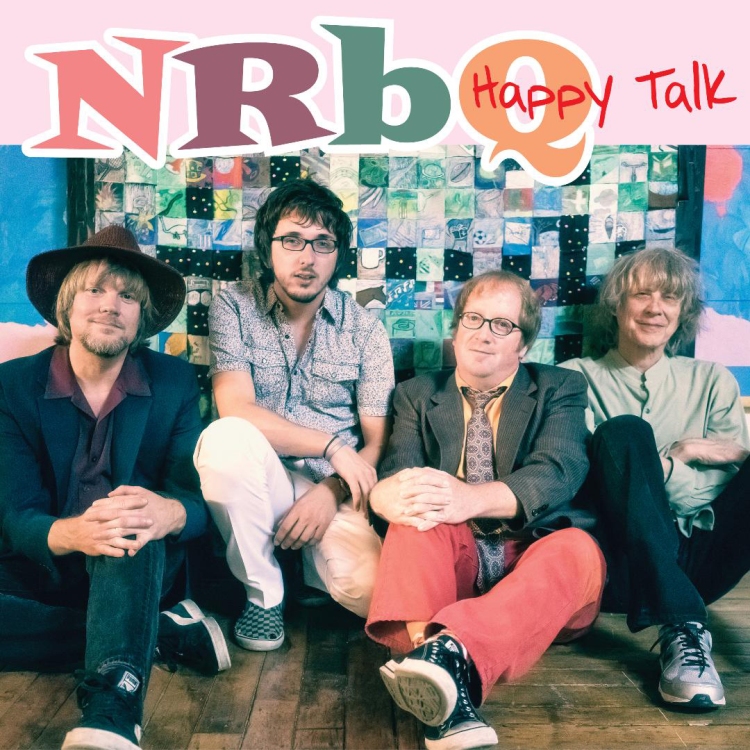 NRBQ
Happy Talk
Omnivore Recordings
With a history spanning more than 50 years, and a catalog that includes 20+ studio records and an impressive slew of live sets and compilation collections, the legendary NRBQ returns with Happy Talk – it's first new slab since Brass Tacks in 2014.
Founding singer / songwriter / keyboardist, Terry Adams, is joined in this lively five-song romp by perennial members, guitarist / vocalist Scott Ligon and bassist Casey McDonough, along with newer recruit, drummer John Perrin .
Produced by NRBQ, Happy Talk features two new "Q" originals – the Adams-penned, Wild Weekend-flavored, "Head on a Post" and the loose-n-playful, Adams / McDonough collaboration, "Yes, I Have a Banana." But while the "spontaneous" take on Roy Orbison's classic, "Only the Lonely" makes for an engaging highlight, it's the Rogers and Hammerstein, South Pacific treasure, "Happy Talk" that truly stands out as a shiny, unexpected gemstone.
In sum, despite clocking in at only about 18 minutes, Happy Talk is sure to scratch the itch of longtime, devoted "Q" enthusiasts.
---