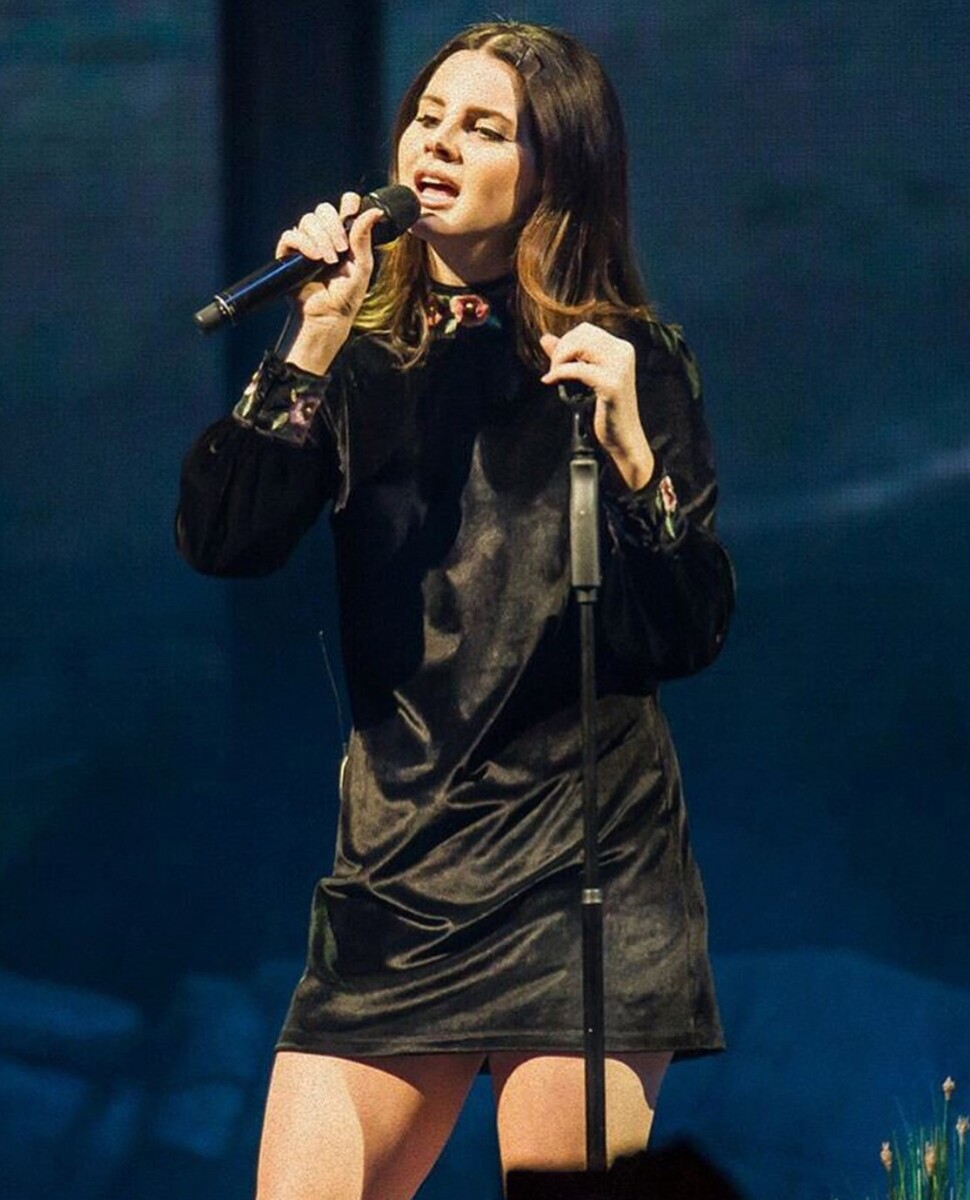 Lana Del Ray
with Kali Uchis
Capitol One Arena Washington, DC • January 25, 2018
by Rick Harris
In a world of pre-programmed, overhyped, auto-tuned and pompously packaged pop music Lana Del Rey is on this earth to satisfy inner musical souls. Viva la difference of Lana Del Rey.
On a frigid Thursday night in the nation's capital, Del Rey, her small band, two back-up singers/dancers and championship voice soothed and set a mood for a nearly two-hour, 24 song playlist (you read that right – 24!) that tore a hole through the very definition of pre-packaged pop.
Out to support her new Grammy nominated album Lust for Life (the Lana version, not Iggy's) she played and slayed the 85 percent full Capital One Arena. All but the nosebleed seats were filled with Lana loyalists.
The recorded version of Del Rey is what her fans came to hear, but it was the live version that they left appreciating – and adoring. Del Rey fans are largely high school girls and boys and college aged men and women who love the songs and get the lyrics. The gender split on the night was just about 50/50. They enthusiastically screamed for their "Queen" or their "Mom" to come to the stage following the capable, but predictable performance of opening act, Ms. Uchis.
Her stage was covered in palm trees wedged between California colored beach boulders, multiple tiers, and two gleaming white oversized beach lounge chairs. Del Rey's set designers were on point with video. There was a dominant video wall behind her as tall and wide and the stage that projected beautifully edited and blended videos from her deep catalog. The second wall was as wide, but not as deep and served and the stage flooring, projecting the rolling tide and sandy beach to set the mood. Finally, there were two flying screens on either side of the stage that projected '60s noir shots of Del Rey – all black and white, all night. The contrast between the richly colored video and the black and white live shots was dreamy. Del Rey sauntered on stage at exactly 9:00 PM dressed in a simple black velvet, mid-thigh, sleeved dress and Gucci dragon boots. She was played on by Henry Mancini's "Experiment in Terror" and her homage to the '60s was off and running.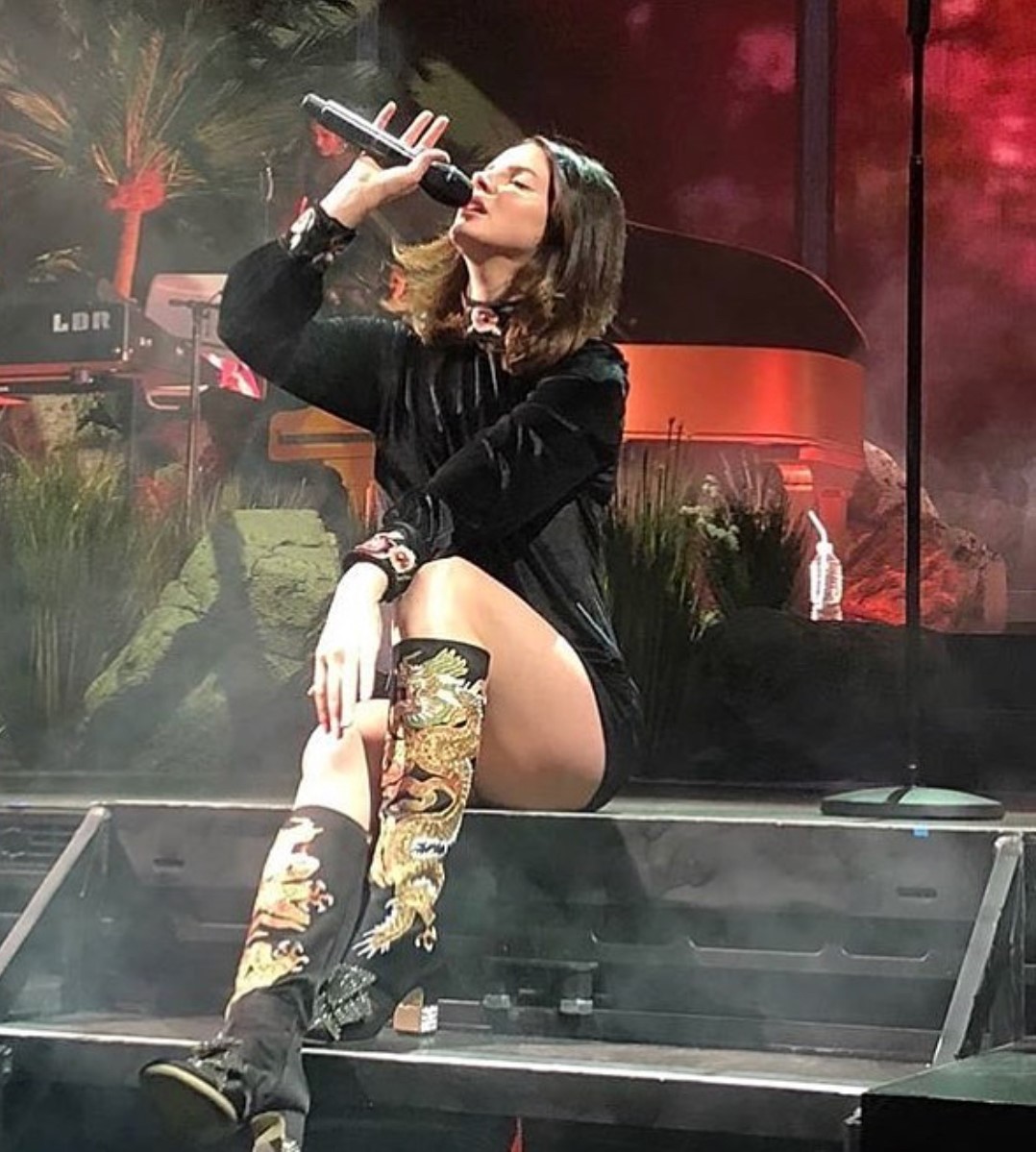 She opened strong with "13 Beaches" and followed neatly and quickly with "Pretty When You Cry, Cherry" and a pin-drop beautiful version of Simon and Garfunkel's "Scarborough Fair". A musical set builder, Del Rey spent time between groups of songs sharing experiences about those selections. She told the audience how honored she was to play in Washington, DC and perform at the seat of power and hoped her songs could contribute in some way to the greater good. If that was a signal toward activism through music and lyric, it was hard to tell.
She gave a Joan-Baez-worthy performance (think beauty and gorgeous voice combined with powerful lyrics) over a three song stretch of the "National Anthem" and a custom written piece called "God Bless America And All The Beautiful Women In It" which was a nod to the recent women's march on DC. She closed the statement with "When The World Was At War We Kept Dancing". With her vocal style and grace, it was clear that each of these songs was meant to be more conscious raising than fist-raising.
The title track to Lust for Life was in the very middle of the show set and then we went skipping through a group of familiar hit songs like "Ultraviolence", "Young and Beautiful", "Summertime Sadness" and the deeply emotional (and the one that started it all) "Video Games".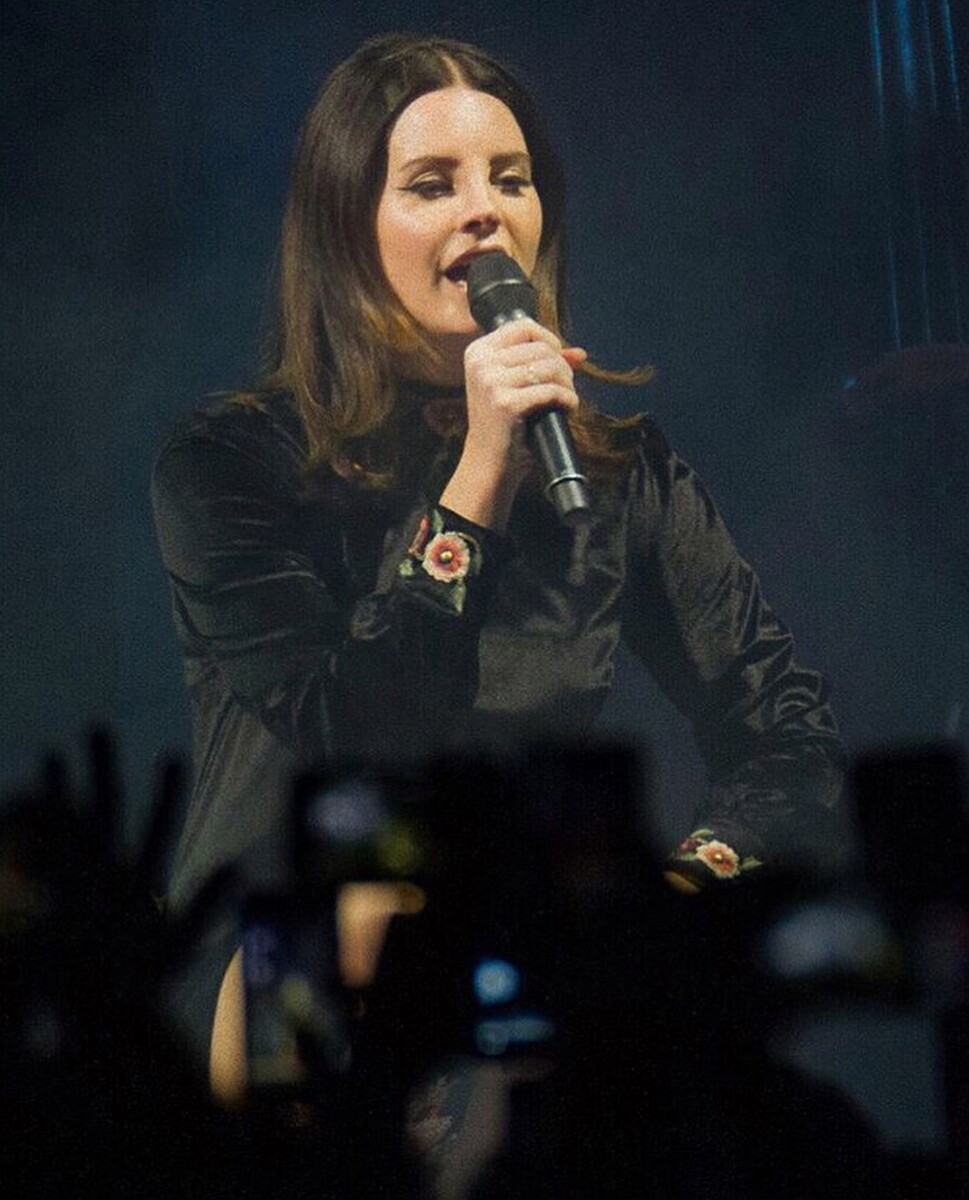 Del Rey closed with "Off to the Races" and passed on the obligatory encore and opted to go down front to meet her fans, sign autographs and take selfies to the backdrop of an instrumental version of "Burnt Norton". While posing for pictures with other fans, one Del Rey devotee remarked loudly and breathlessly, "She's so humane – She's so amazing." By all accounts, she was and is. ◼
---