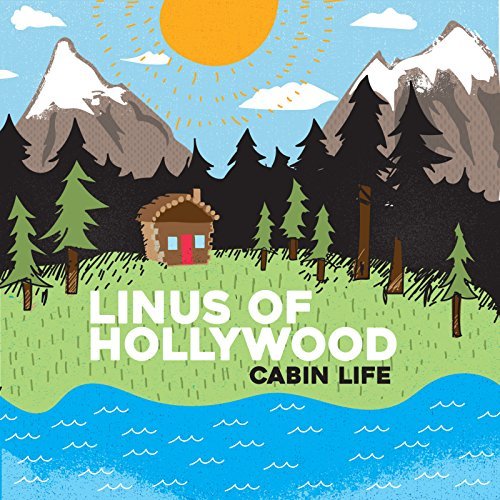 Linus of Hollywood
Cabin Life
Magic Beach Recordings
Simply put, the latest from LA-based singing / songwriting golden boy, Linus Dotson (aka Linus of Hollywood), is a doozie, indeed. Written entirely while visiting various cabin locales in and around Lake Arrowhead, California, the 10-song collection also was produced, recorded, arranged and mixed by Linus at different studios in the LA area.
Slathered with gobs of "Zip-a-Dee-Doo-Dah"-driven charm, the title track kicks off the record nicely – Listen, the birds are singing. No telephones are ringing. Throw all your troubles in the fire. Don't it feel so right to live this cabin life. Ah yeah, I can just picture ol' "Mr. Bluebird" singin' on my shoulder!
Also smeared with Linus' distinctive stylistic DNA, "At All" makes for one of the record's many catchy and clever highlights – Well I heard you got another man. Well he can have ya. 'Cause I never (I never wanna see you again) – while "Wasted and in Love" will grab you with its equally seductive "yeah-yeah" sing-along hook. Other noteworthy standouts include the Fountains of Wayne-tinged "Green Valley Lake" and the Raspberries-flavored "Snow Day."
Draped in gorgeous, silky-satin performances from Kiara Perico (violin / viola) and Peggy Baldwin (cello), the delicate and transparent acoustic love song "It Was You" shines brightly as one of the record's two most brilliant gemstones. The retro-charged, soft-pop-style "Summer on Your Shoulders" not only represents the record's (other) strongest track, it also stands tallest among Linus' all-time best compositions.
Zinging with summertime-inspired zest, Cabin Life delivers a bounty of impeccable, well-crafted pop songs – an irresistible set that's sure to entice new Linus of Hollywood fans, while also enthralling his legions of existing diehard disciples. Tony Romeo would certainly be proud.
-bm
---