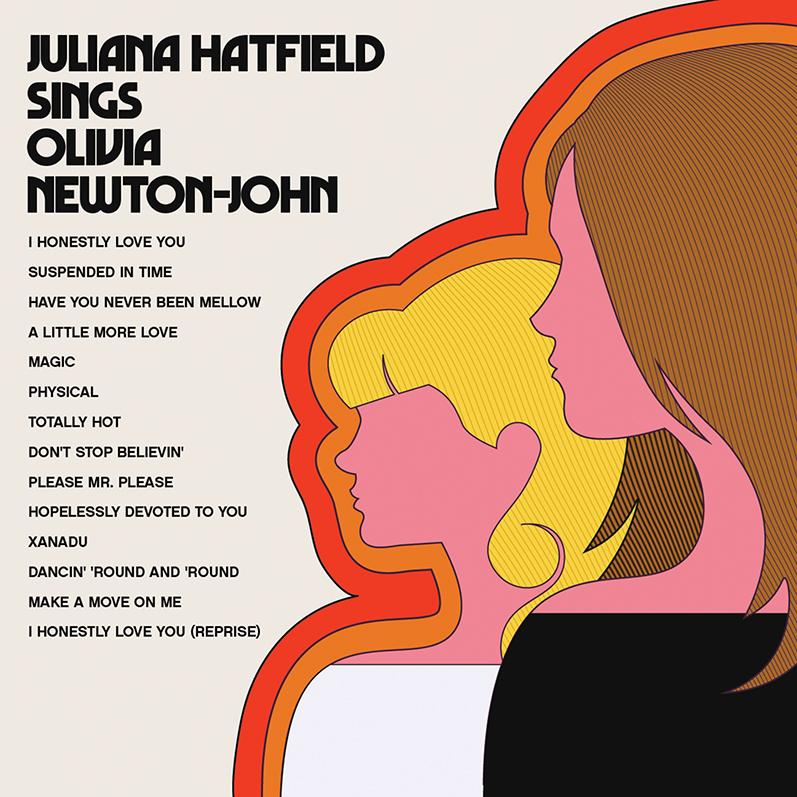 Juliana Hatfield
Juliana Hatfield Sings Olivia Newton-John
American Laundromat Records
"I have never not loved Olivia Newton-John," confesses the prolific indie princess of her lifelong muse. And with her latest effort, Juliana Hatfield serves up a fabulous, heartfelt tribute to the '70s and '80s pop music icon.
For longtime Newton-John admirers, the 14-track collection will take ya on a friendly-feeling trip down memory lane. However, it's the non Newton-John fans – the young folks who weren't around back in the old days, as well as Hatfield's fervent followers, who will reap the greatest joy from this set, as it stands tall on its own, simply as a solid, new rock release.
And that's what makes this record so gosh-darn irresistible – it's the songs. In that regard JHSONJ is every bit as much a tribute to John Farrar – the celebrated songsmith who penned the vast majority of these revamped selections – solid gold chart-busters, including "Have You Never Been Mellow," "Hopelessly Devoted to You," "Magic" and "Make a Move on Me."
Hatfield leads the charge, providing vocals, guitars and keyboards throughout, in addition to dropping bass and drums on both of the two strikingly different, yet equally compelling versions of "I Honestly Love You."
Bursting with WOW-factor, JHSONJ offers a few particular noteworthy highlights – including the infectious, guitar-driven treat, "A Little More Love" and the seemingly garage-birthed, (almost) dirty-feeling, "Totally Hot." On one of Newton-John's most recognizable signature hits, "Physical," Hatfield creates a crisp and catchy freshness while preserving the original melodic charm.
Also noteworthy – one dollar from the sale of every album will be donated to the Olivia Newton-John Cancer Wellness & Research Centre (ONJ Centre), a non-profit organization dedicated to providing patients with cancer access to leading medical treatment, breakthrough research, and the best in wellness and supportive care.
In sum, Juliana Hatfield Sings Olivia Newton-John delivers a huge payoff for Hatfield and Newton-John fans alike. One of the most appealing "feel-good" records of the 2018 spring / summer season.
---