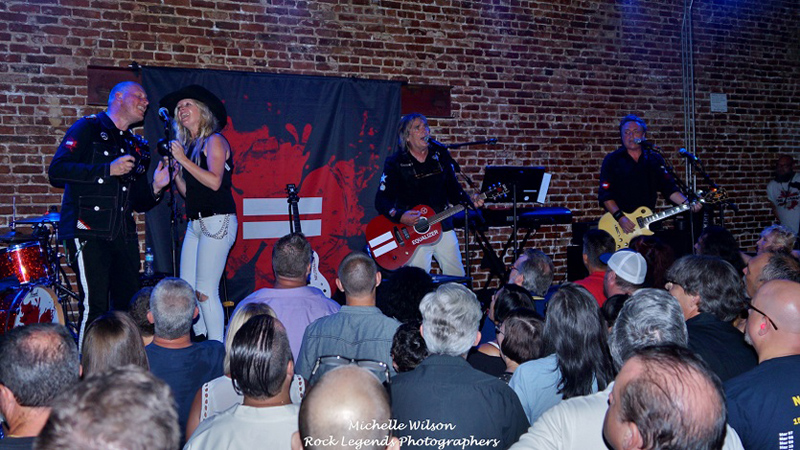 The Alarm
The Social; Orlando, FL • August 16, 2018
by Michelle Wilson
Growing up on Long Island, we had the distinct advantage of having a killer alternative radio station, WLIR. The station was instrumental in introducing fresh, cutting-edge British bands to teens and 20-somethings who were salivating for a new sound, and it was one of the first stations in the country to play music from such game-changers as U2, Depeche Mode, The Cure, The Smiths, etc. One such band also happened to be The Alarm, a Welsh quartet with a charismatic frontman and a penchant for songs with socio-political themes. I was immediately drawn to the boys with the spiky '80s hair and the guitar-driven, anthemic music that became embedded in my head for years to come. I had the privilege of seeing the original lineup twice in the 80s (Nassau Community College, Garden City, NY, 11.4.85 and Malibu Nightclub, Lido Beach, NY, 5.11.86). So when The Alarm announced a tour this year and The Social in Orlando was on the schedule, I knew I HAD to be there.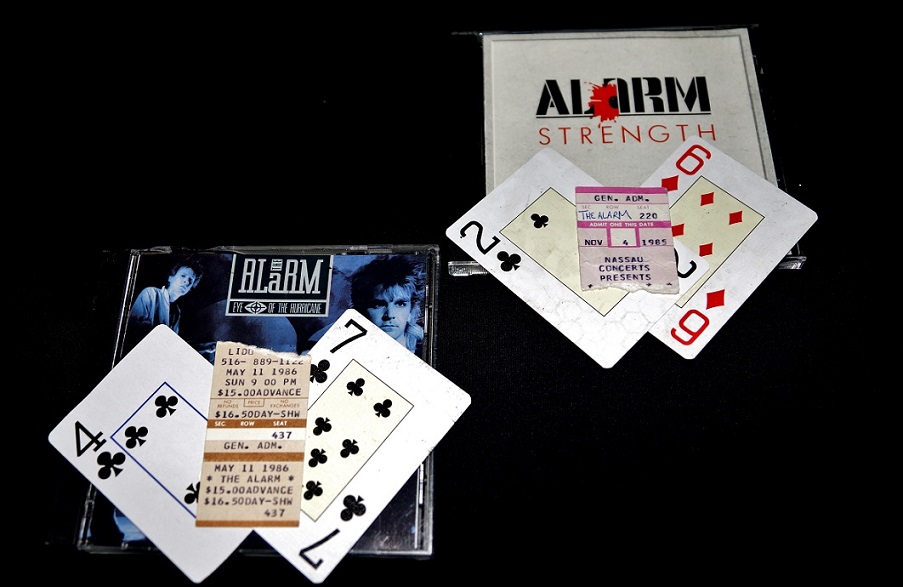 I had never been to The Social in downtown O-town, but I had seen photos and learned that it holds maximum 400 people. After waiting in line for doors to open and smoothly navigating the necessary security checkpoint, I entered the venue, a long, small bar situation with murky light and dense quarters featuring a tiny left-side stage. The club filled up fast, and all of us 50 and 60 somethings jammed in elbow to elbow, hot and sweaty, loving every minute of it. I was immediately and gloriously transported back in time to my 80s club days. Glancing around, I spotted several Alarm tee shirts from various tours, and I even spied a WLIR tee shirt. There was a healthy mix of merch for sale in the back including shirts, pins and CDs, including band members' solo ventures, which I thought was pretty cool.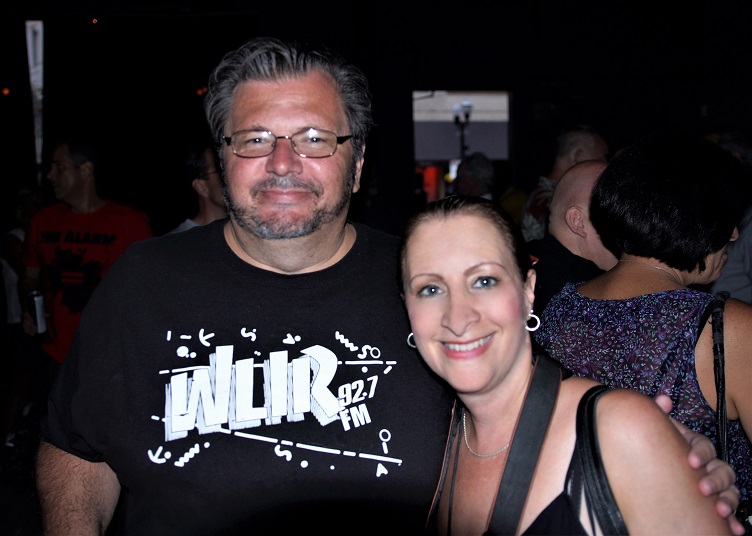 Emerging from behind a black curtain, the four-piece combo took the diminutive stage at 8:30pm among cheers from the crowd. Frontman and founding member, Mike Peters (guitar, harmonica, vocals), is the sole original member, backed by his wife, Jules Jones Peters (keys, vocals), James Stevenson (bass, guitar) and Steve "Smiley" Barnard (drums, guitar). Peters instantly had technical difficulties, but never skipped a beat and joked with the audience as the feedback issues were addressed. "Just talk amongst yourselves and we're gonna start this whole evening again!" And just like that, the set list was altered as Peters and his acoustic guitar launched into a rare, spontaneous gem to kick off the show – "Unsafe Building."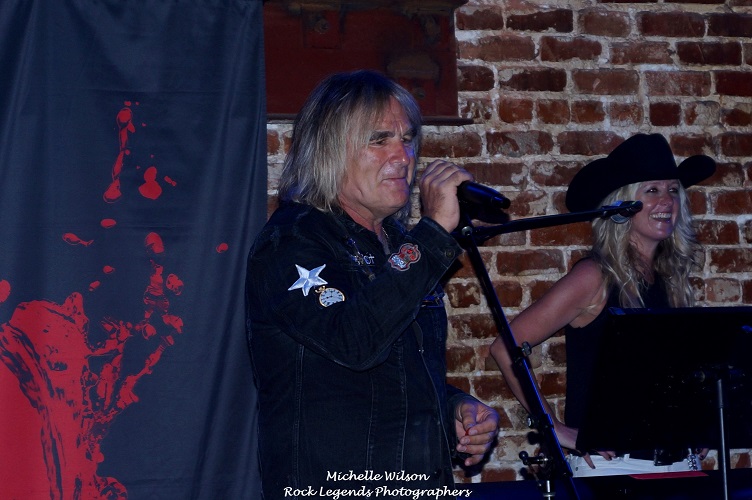 Still stalling for time while sound problems were adjusted, Peters asked if anyone had been at The Alarm/U2 show in Orlando (Jai Alai Fronton Hall, 6.21.83) and talked about the band's very first show in Victoria Ballroom, Prestatyn, Wales, 6.10.81. "We had one person in the crowd but he didn't count because we knew him. There were lots of people in the other bar so we decided to make a lot of noise and see if we could get their attention. We've been doing that for the past 35 years. I know it's been a while but it's great to be here Orlando, celebrating life in 2018!" With that, the crowd was treated to a few more early, non-set list cuts: "Shout To The Devil" and "Declaration/Marching On." ("Cause our hearts must have the courage to keep on MARCHING ON." Mike and Jules could never have known then how true these words would ring out for them later in life, both of them cancer fighters, survivors and warriors.) Yeah, it was already a kick-ass show, and everyone knew it as they sang along. The energy in the room was positively electric.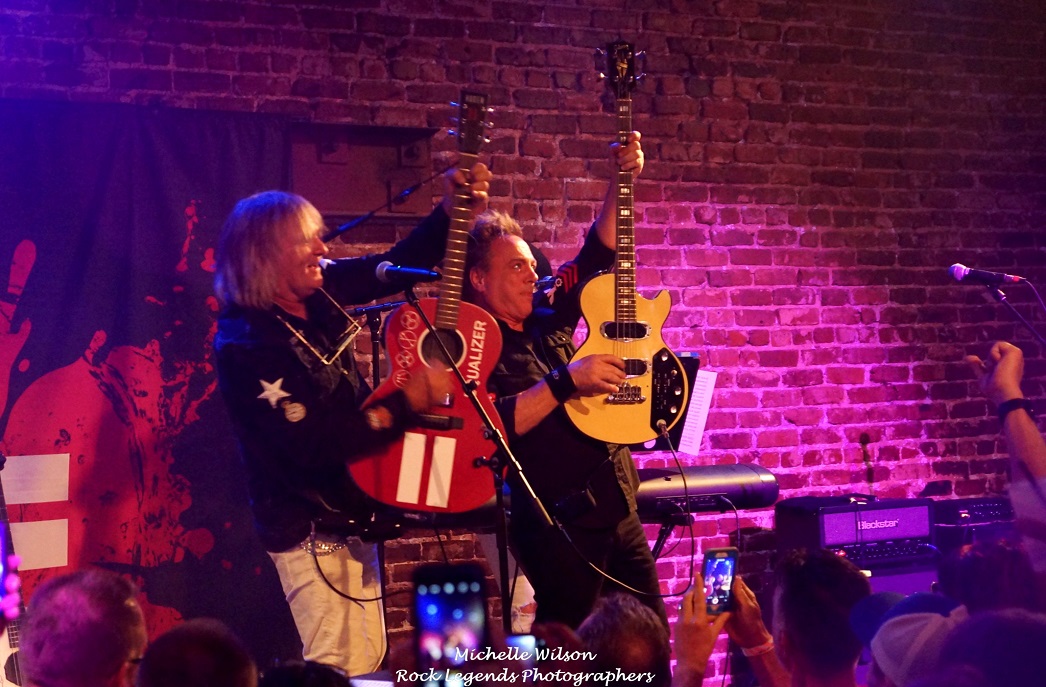 Even though stage space was limited, Peters still managed to incorporate his triple mic setup as he ran back and forth among the three stands, engaging the lively crowd at every moment, even going airborne several times throughout the performance. Exchanging numerous smiles with each other, it was obvious that the band members were enjoying themselves as much as the crowd.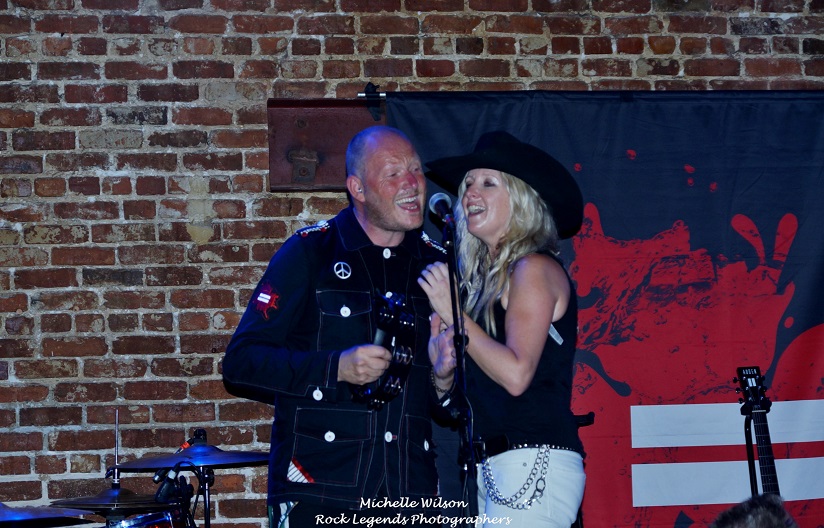 Playing all the hits from the early years with the crowd belting out the lyrics and clapping right along with Peters, it "almost" felt as if I was indeed back in those hot Long Island night spots. "Blaze of Glory," "Absolute Reality," "The Stand" (a real highlight), "Rescue Me," and "Rain In The Summertime" (another standout track, with Peters chugging water and spraying it on the crowd) sounded as fabulous as ever. Sprinkled among the older hits were seven cuts off the new record, Equals, including "Tomorrow," "Coming Backwards," "Peace Now," "Thirteen Dead Reindeer," "Two Rivers," "Beautiful," and "Neutral" (as part of the four-song encore).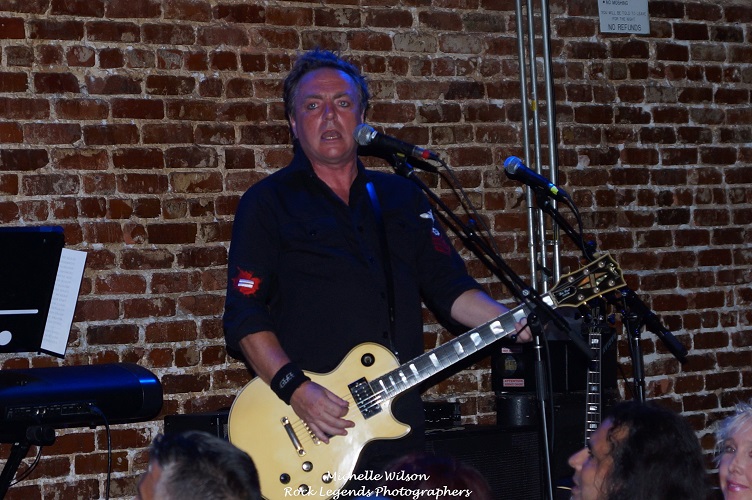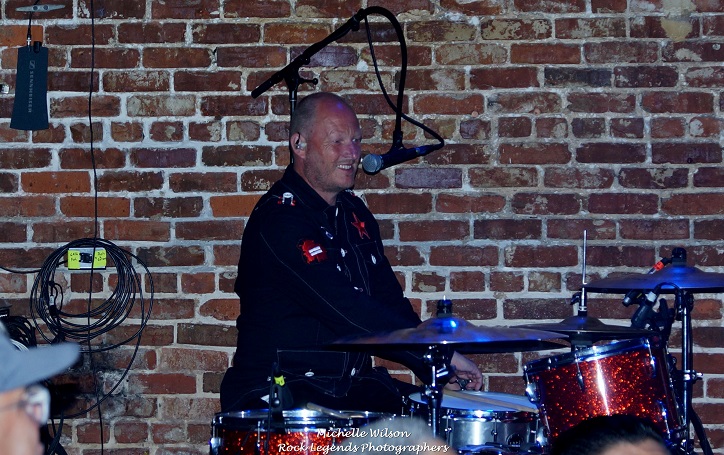 At one point the rest of the band left the stage as Peters remained with only his guitar and melted every heart with the poignant love ballad, "Walk Forever By My Side" (a personal favorite). Peters then brought his band and bride back on stage, acknowledging her tenacious fight against cancer. With a grateful, heartfelt smile, Jules looked up and segued into the oh-so-familiar notes of "Spirit of '76" as the crowd went absolutely nuts. It was the most intense moment of the night.
Rounding out the main set with "Where Were You Hiding When The Storm Broke?" and "68 Guns," the band did their signature "deck of cards" delivery into the crowd during "Where Were You Hiding," and of course the crowd loved it. "All cards are marked and all fates will collide. The truth is the truth or the truth is surely a lie." I still remember to this day the cards being shot out into the crowd from a little machine at one of those early '80s shows, and I held onto an Ace of Diamonds from that show for years. Somewhere along the way it got lost, but now I have new ones from this show accompanied by new memories.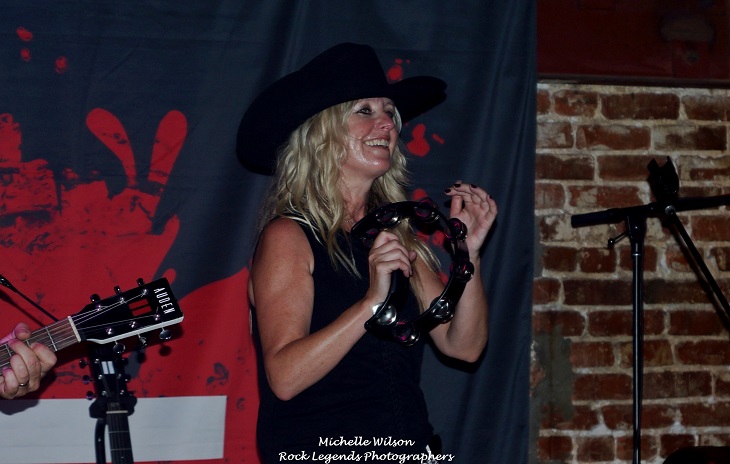 Exiting briefly and then returning for the encore, Peters discussed the foundation he co-created (he is a three-time cancer/leukemia survivor), "the world's leading rock and roll cancer foundation," Love Hope Strength https://www.lovehopestrength.org/. This life-saving program helps to spread the word about blood cancer and to register bone marrow donors. Peters called up a fellow cancer survivor on stage and had a special guitar autographed by several musicians that was played by another fan during a magical performance of "Love Hope and Strength." With hugs all around, it was a very touching moment.
Following the aforementioned offering of "Neutral" off the new album, the band wrapped it up with a rockin' version of "Strength" and then eased into "We Are The Light," a perfect ending to a perfect show.
Check out the full gallery of photos from Rock Legends Photographers.
◼
---