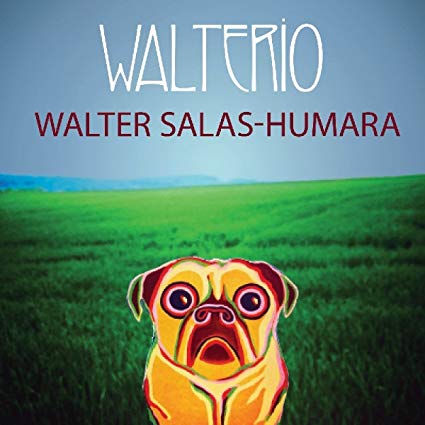 Walter Salas-Humara
Walterio
Rhyme & Reason Records
Walter Salas-Humara has been excelling at this whole "alt-country/roots rock" thing since before it had a name, first with his legendary band The Silos, and now as a solo performer. Born in Havana, Cuba and relocating to Ft. Lauderdale when he was three, his early life was dedicated to music – he started on the drums at age seven, switching to guitar before he helped found the outsider band The Vulgar Boatmen in college.
Walterio (Salas-Humara's nickname) sounds like it could have been recorded at any time in his career, with his characteristic strong songwriting and ardent wordplay – some of which is in Spanish such as the opening "El Camino De Oro". "Here We Go" reminds one of moments with the Silos, such as on their masterpiece, 1985's Cuba. "Will You Be Ready" is a call to arms, with its chorus of "When the government starts to fall/ Will you be ready" – capped off with a fiery burst of harmonica. Salas-Humara is backed up for most of the album by Joe Reyes on guitar and keyboards, Rod Hohl on bass and drummer Konrad Meissner. The result is a winning combination of strident rockers – "She's A Caveman", the funky "Hecho En Galicia" and a cover of Pat MacDonald's (of Timbuk 3) "Hard (Only Human)".
Walter Salas-Humara is an all-star of the "alt-whatever" movement, from his days in The Silos to present, and Walterio provides a stellar example of his many strengths, and if you're not familiar with his work…well, no time like the present.
---