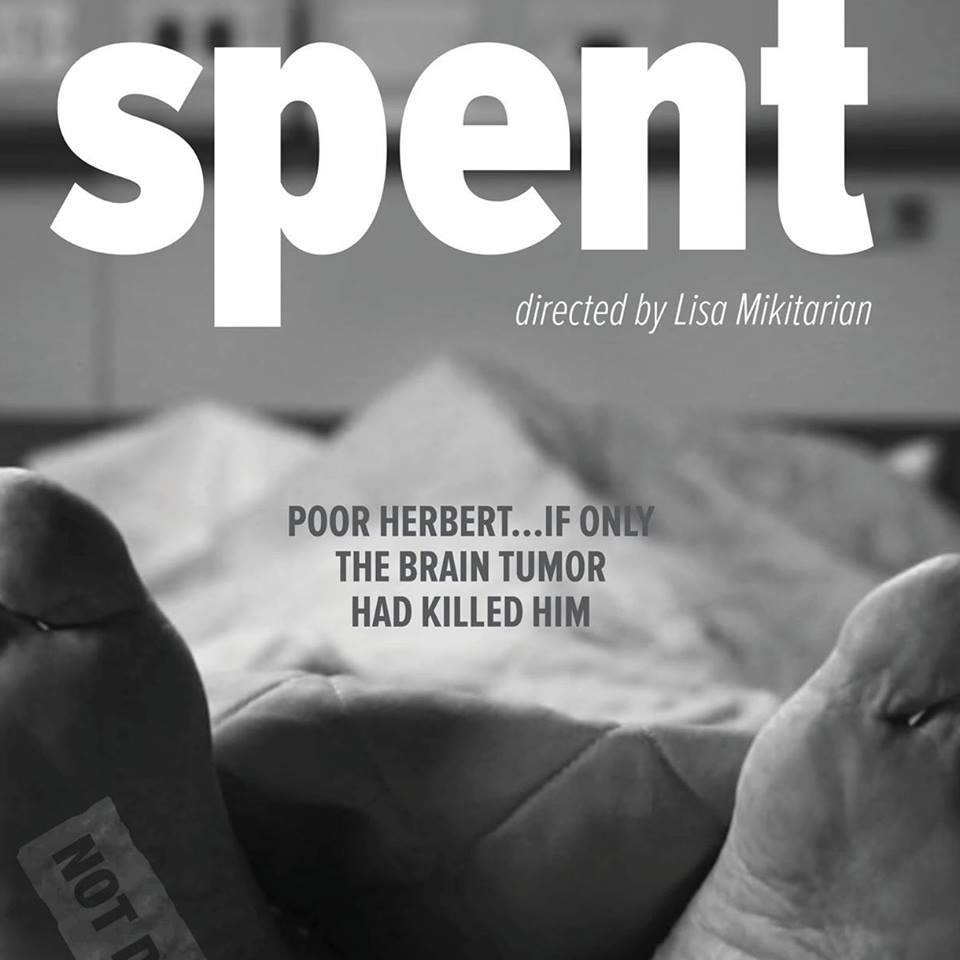 Spent
directed by Lisa Mikitarian
starring Connie Lamothe, Darren Barzegar, Nick Nerangis
Rump Roast Productions
Poor Herbert… If only the brain tumor had killed him.
This intriguing and rather peculiar tagline captured my attention immediately. As a result, although I've received private screening links to a few indie films this past year, I was compelled to dive into Spent, in short order. Simply put, I was NOT disappointed.
Directed by screenplay writer, Lisa Mikitarian, the film is touted as "a charming dark comedy with a vintage vibe" – a spot-on description, indeed. Released in late 2017, this Coen-caliber production was shot on location in the Shenandoah Valley of Virginia and was created on a fraction of a micro-budget for a mere $25,000 – yet it looks as impressive as most any other bigger budget indie film I've seen.
Embracing a distinctive, 1940s-inspired noir style, Spent tells the quirky tale of Herbert J. Schumacher (Nick Nerangis) – a notorious tightwad who now lays on his deathbed, fighting what has been diagnosed as a terminal brain tumor. But before Herbert even draws his final breath, his wife, Evelyn (Connie Lamothe), and 23-year-old son, Lonnie (Darren Barzegar), already have fine-tuned their devious respective plans of how to spend Herbert's well-guarded, (perceived) half-million-dollar nest egg. The only problem for Evelyn, Lonnie and their crazed co-conspirators, the conniving Margot (Madeline Mikitarian) and the shameless Gregory (Tony Villa), is that ol' Herb somehow survives his illness – declared by his doctor as a "walking, talking miracle." Yet, despite Herbert's new lease on life, the focused foursome remain diligent in their greed-driven effort to seize the miser's fortune. From there, the gripping, dark tension escalates.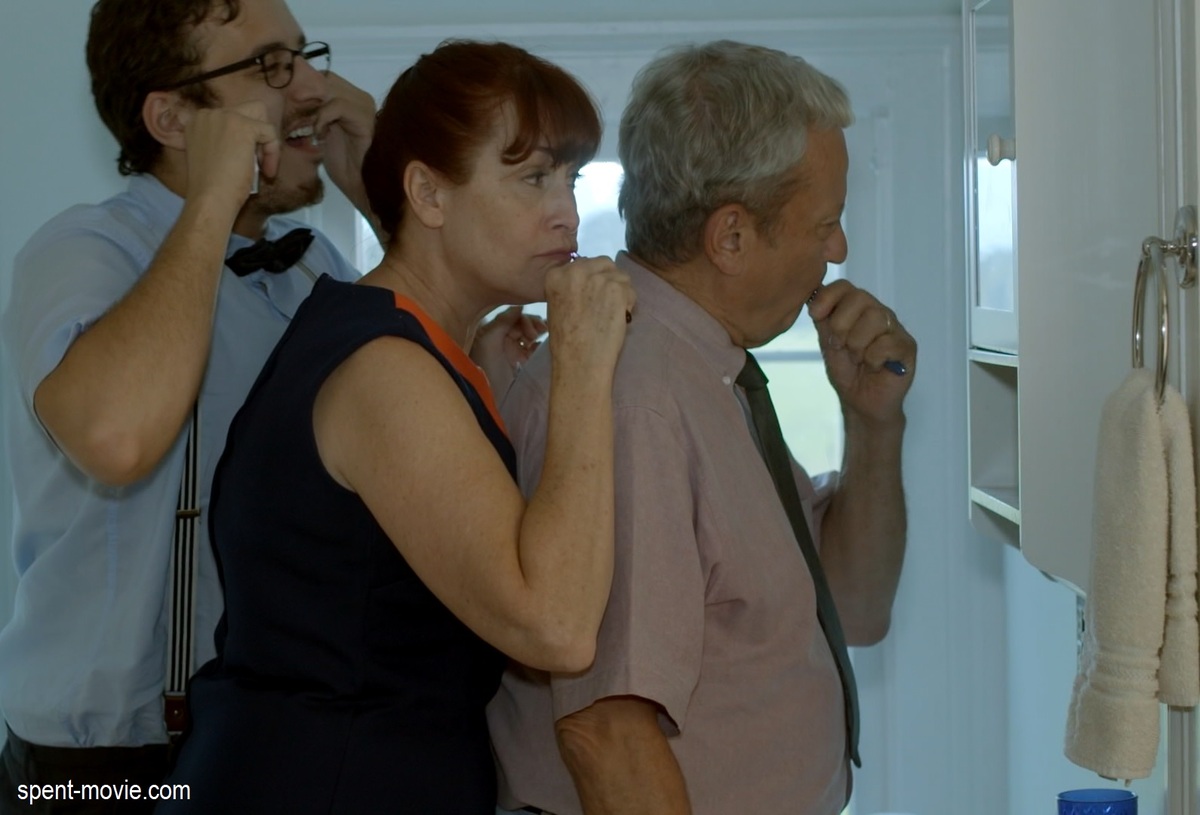 The film's charm is infectious. The story is well-written and often laugh-out-loud hilarious. And the cast – equally engaging. Janna Livingston proves to be an irresistible delight as Lonnie's "crush," Sara. And while Madeline Mikitarian steals scenes consistently throughout, it's precocious little Anna Grace Padgett as root beer-selling entrepreneur, Shelby, who likely will steal your heart. The unique retro-era perspective also provides additional luster to the film's overall presentation – as tempting as a FREE sausage, pineapple and feta cheese pizza, to be sure.
In sum, Spent ain't Citizen Kane. However, it is a whole heckuva lotta fun. And to those whose appreciate a clever, quirky dark comedy, and who also possess a passion for independent film-making, I recommend it, highly. Squirrels, on the other hand, might be less enthusiastic.
---