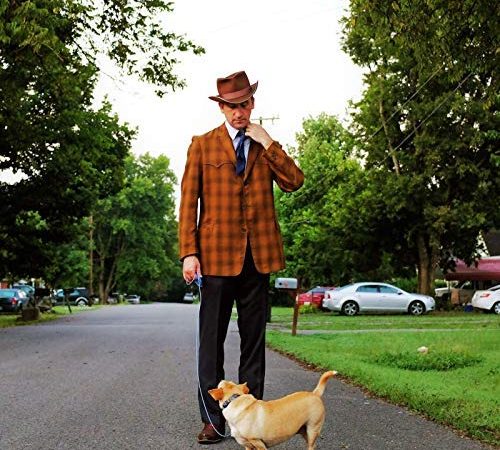 Matt Campbell
The Man With Everything
Flour Sack Cape Records
The Man With Everything is Matt Campbell's newest release and it's full of unique stories and great music to help move each story along. Matt is a wonderful wordsmith and has a fun way of approaching his craft that is both infectious and habit forming. A reminder of the singing cowboy era, upbeat and jovial, the songs are also a reflection of Matt's life in Nashville and the experiences that he's collected and committed to song form.
I spoke to Matt about the album and how he ended up with such unique stories and how it began. Matt says "Growing up my dad was a big folkie and country music fan…and my mom was an old classic country gospel fan…I was always drawn to writers and once I got into guys like Bob Dylan and saw the similarities between Dylan and you know Big Daddy Kane…it kind of all came out naturally once I picked up a guitar".
While you may not directly hear some of Matt's early rap influences in the music, those early influences gave him all the skills that he needed to shine on a song like "The Night that I found Jesus (Down At Roberts Western World)". It's a funny story that reflects a number of characters that he's, most likely, experienced first hand while preforming at Roberts Western World in Nashville, where he calls home. His imagery and word play paint the picture while the music carries us along with the story.
Songs like "Pillar of Fire", "Christmas in Nashville (Indiana)", and "That's The Way" have a throwback, Southwestern swing to them while a track like "Twice As Big" is more laid back. "More than Memories" begins with what reminds me of Disney cartoon blue bird whistling and is reminiscent of a number of classic country tunes. Matt does a great job in his song selection and variety of music to keep you listening for what may come next
Matt tackles one cover in Bob Dylan's "Simple Twist of Fate" and while preformed more in Matt's unique troubadour style than a note for note cover of Dylan, it's a perfect fit on the album and maintains the integrity of the song. His appreciation for the sentiment and meaning behind the lyrics, as well as his dedication to the art of songwriting make it a nice addition and I'm glad that he wanted to cover it for the album
The last track on the album, "Back In The Country" is a Roy Acuff tune written by Eddy Raven and is one of my favorite songs on the album. When I spoke to Matt he expressed his great appreciation of Acuff and its perfectly fitting that he added his take on it to the album. Matt's smooth vocals even out the melody, compared to the Acuff version, and with the lap steel and subtle drum shuffle, it's a great way to finish out a storytellers album.
While Matt can be found hosting a weekly radio show, "For The People", on WSM 650 am, you can also catch him out on the road. I was lucky enough to catch him recently and it was a real pleasure to see him preform his craft live. I suggest you get out to a show and spend a little time chatting with a true country music troubadour.
---