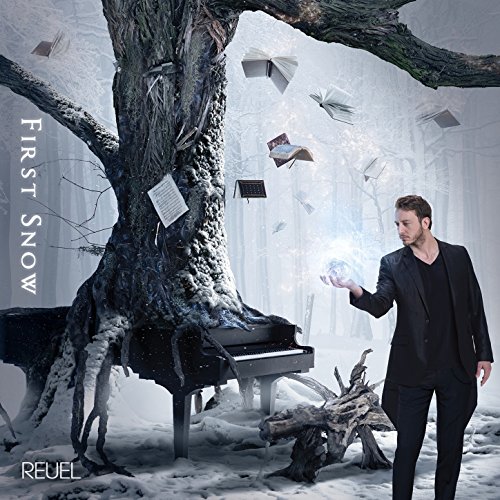 Reuel
First Snow
Lucky Hound Music
If you're tired of the same old Christmas music when December rolls around, composer and producer Reuel's First Snow offers an alternative instrumental take on some seasonal favourites.
Opener "Little Drummer Boy" has been given a subtle Middle Eastern flavour, thanks to an inspired, creative arrangement as it ebbs and flows dramatically, while Reuel's interpretation of "The First Noel" and "Silent Night" are haunting and atmospheric.
The original "First Snow" is the only vocal track on the record and has a distinct Hans Zimmer feel to it as it shifts from delicate piano to lush, sweeping string sections. It's a theme mirrored across the album's ten tracks such as "O Holy Night" and "What Child Is This", which builds from an arpeggiated guitar intro into a piano arrangement full of beauty and depth.
Entirely produced and arranged by Reuel, First Snow offers a refreshingly different interpretation of festive carols and standards and would be an interesting choice the next time someone suggests the usual music this Christmas season.
---