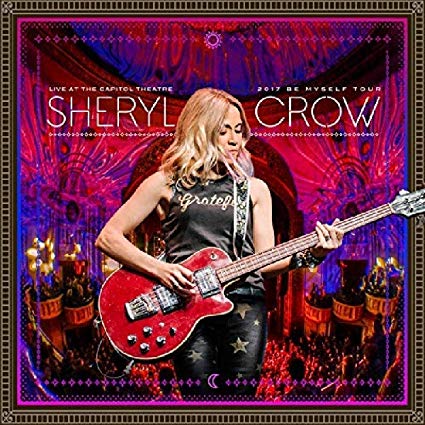 Live at the Capitol Theater
starring Sheryl Crow and band
Weinerworld
Sheryl Crow needs little introduction given her status as one of the finest singer songwriters of her generation. Her career spans three decades, nine Grammys and a host of hits since her debut 1994 album Tuesday Night Music Club.
That stellar career is captured beautifully on Live at the Capital Theater, a deluxe audio-visual package that includes CD, DVD and Blu-Ray discs.
Detailing the first time Crow and her band played New York's legendary Capitol Theater on 2017's Be Myself tour, the album is stuffed full of landmark moments from Crow's career.
Kicking off with "Every Day is a Winding Road", Crow and her band effortlessly plough through crowd-pleasing moments such as "All I Wanna Do", "My Favorite Mistake", "Leaving Las Vegas" and "If It Makes You Happy".
But there's plenty of Crow's newer material too, including "Roller Skate" and "Halfway There" from recent album Be Myself.
The DVD and Blu Ray performance features interview segments and beautifully captures the band's performance with 18 cameras tracking their every move, and Live at the Capitol Theater is a fitting tribute to Crow's 25 years in the music industry.
---