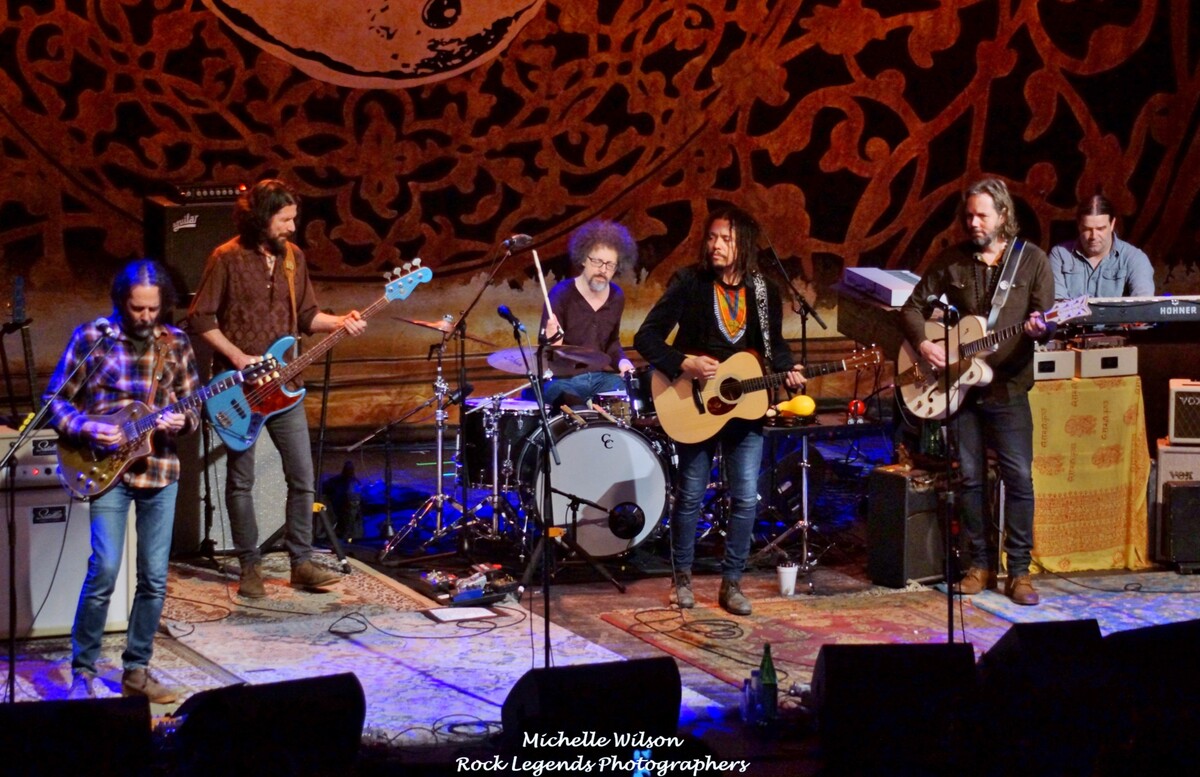 The Magpie Salute
Capitol Theatre; Clearwater, Florida and The Plaza Live, Orlando, Florida • February 9 and 10, 2019
by Michelle Wilson
Let's just get this out of the way – The Magpie Salute is one of my absolute favorite bands on today's music scene. Sometimes, it seems bad things happen for good reasons, and the disbanding of The Black Crowes in early 2015 may just have been one of those things. Rich Robinson wasted no time and moved quickly forward to create a band on his own terms. That band became The Magpie Salute, and even though the band's lineup has streamlined to six members from ten, there is no mistaking the ever-present huge sound that still exists. In addition to Robinson, band members include guitarist Marc Ford and bassist Sven Pipien, both original members of The Black Crowes, as well as drummer Joe Magistro, keyboardist Matt Slocum and lead singer John Hogg. After touring throughout the United States, Europe and even Japan in support of their outstanding freshman studio release, High Water I, the group rounded out this run with a series of Florida dates culminating in a gig on Rock Legends Cruise VII. I was lucky enough to attend two of these Florida shows, and my only regret is that I couldn't attend all of them.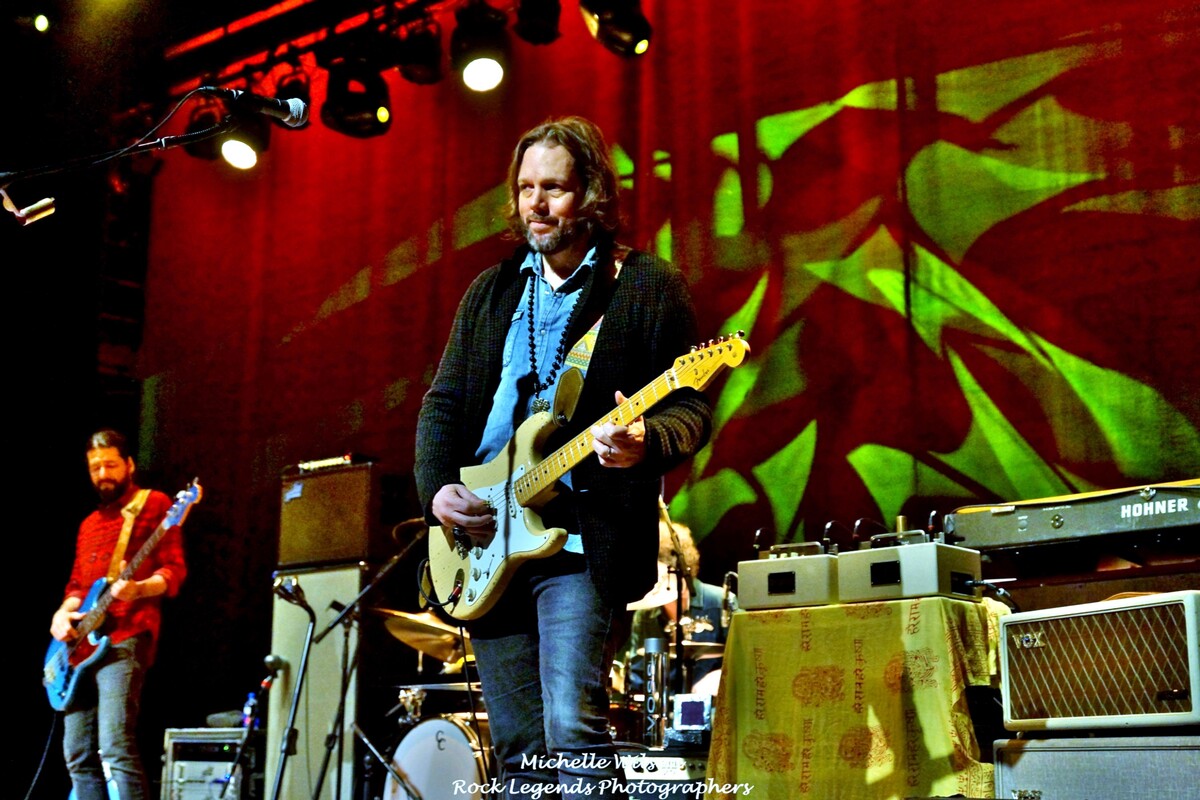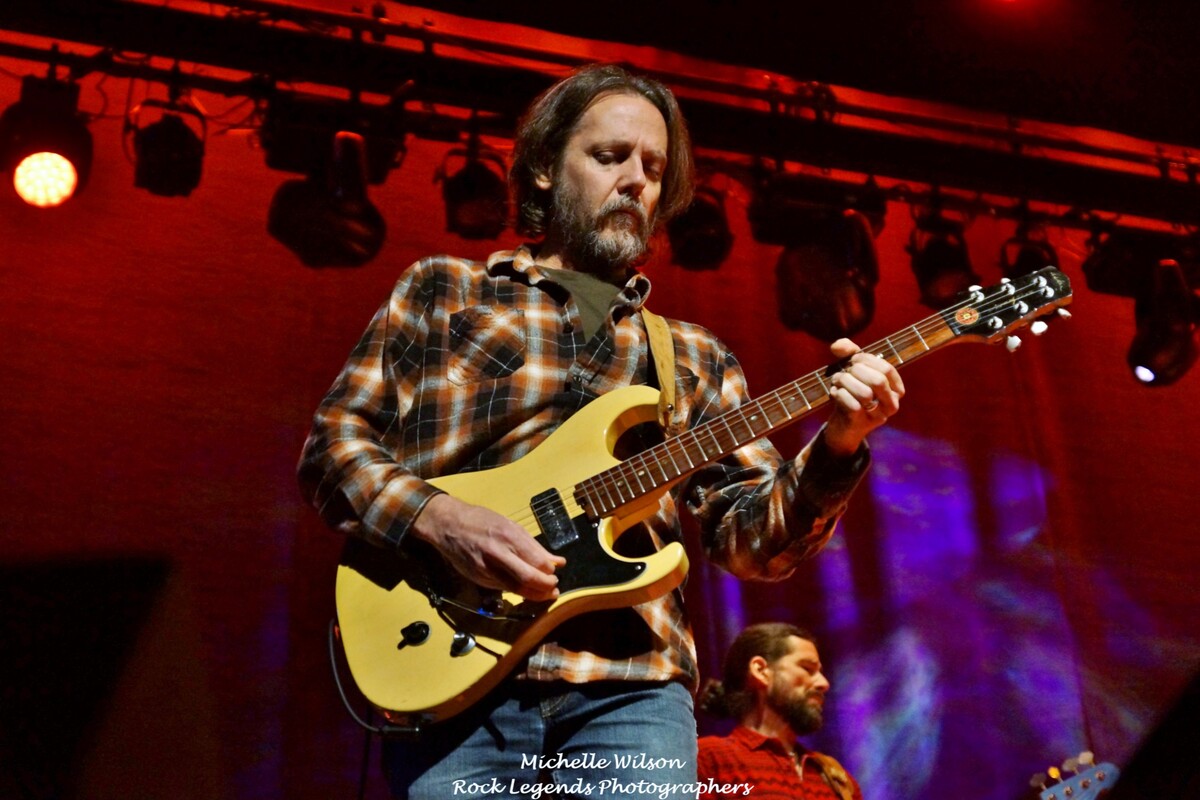 Both two-hour, non-encore shows featured several cuts off High Water I interspersed with material from The Black Crowes catalog, individual side projects and various covers. Fans are well aware that the set list differs each night, which creates eager anticipation throughout the crowd. Both evenings included a midway acoustic set that featured Robinson, Ford and Hogg on such gems as "Christine's Tune (Devil In Disguise)" (Gram Parsons/Chris Hillman/The Flying Burrito Brothers), "Girl From The North Country" (Bob Dylan) and "Sunday Night Buttermilk Waltz" (featuring only Robinson and Ford) off The Black Crowes' Amorica. The acoustic trio also performed a hauntingly beautiful rendition of "You Found Me" off the new release, and Hogg's vocals have never sounded better. His easy rapport with the crowd kept everyone laughing.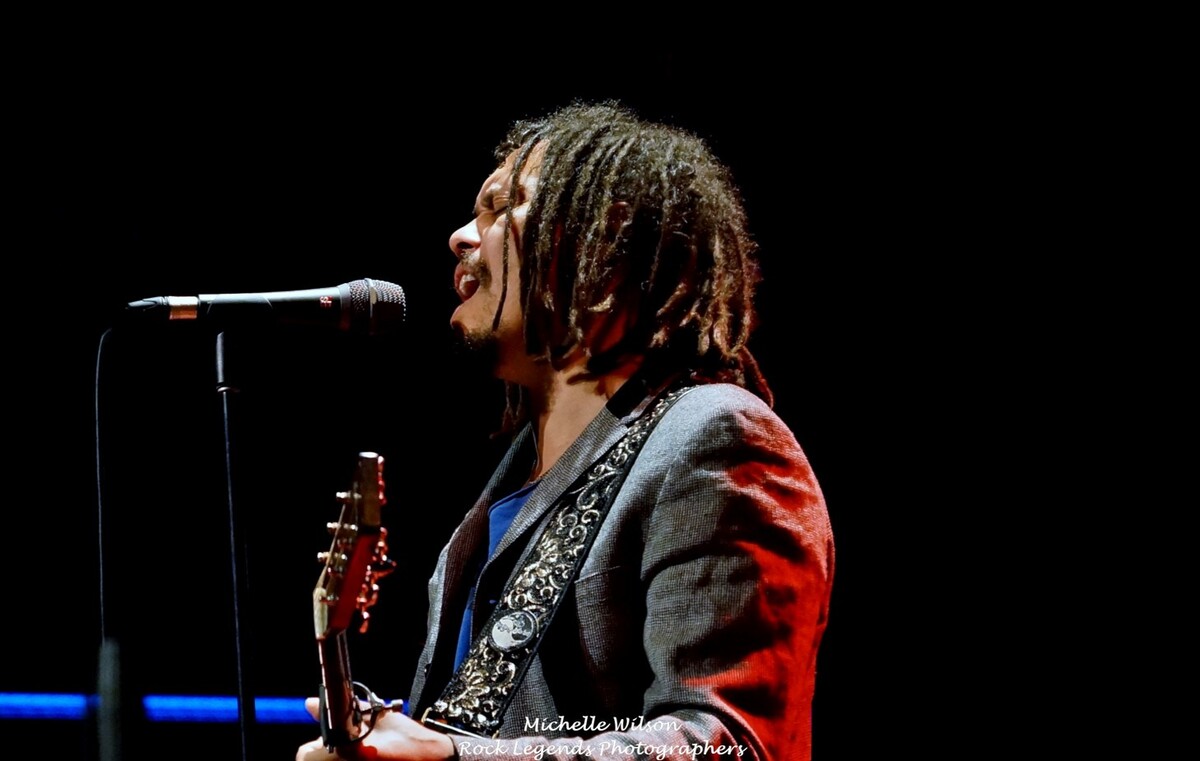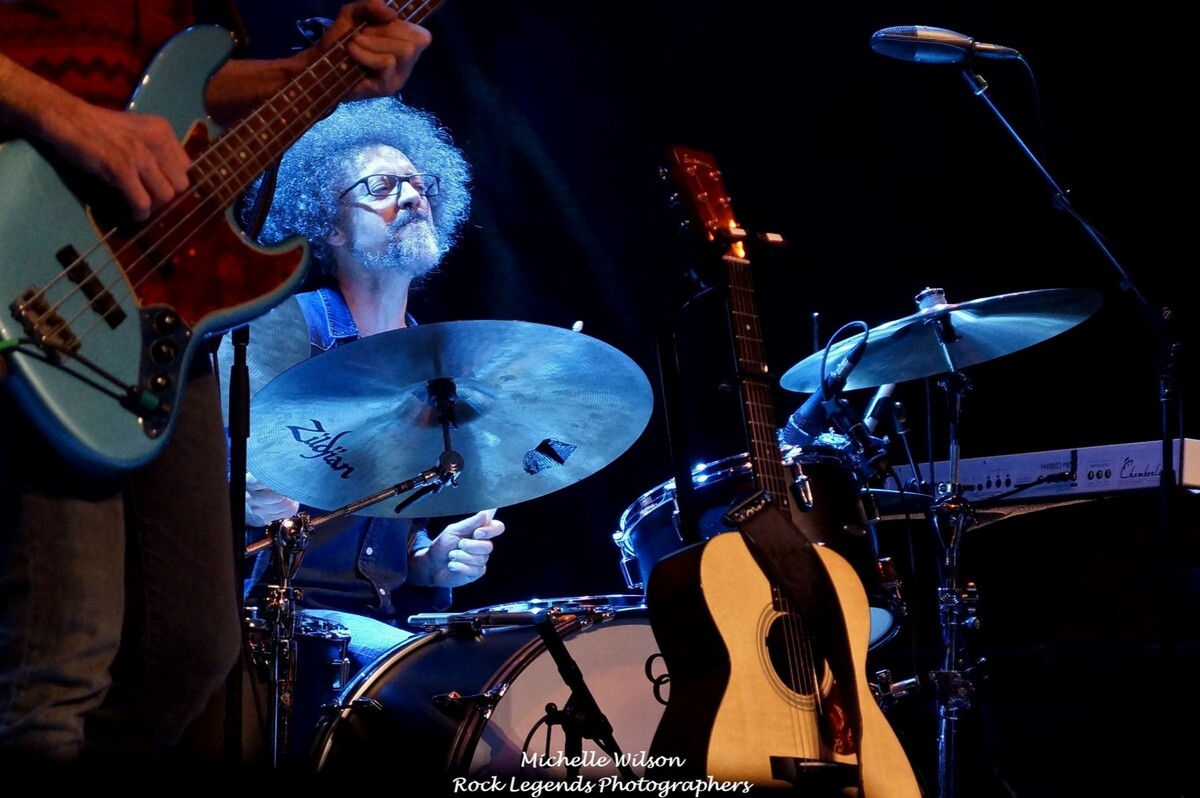 Other standout full band covers included "Rollin' Over" (Steve Marriott/Ronnie Lane/Small Faces), "All Shook Up" (Otis Blackwell/Elvis Presley/The Jeff Beck Group), "Every Picture Tells A Story" (Rod Stewart/Ronnie Wood) and "What Goes On" (Lou Reed/The Velvet Underground). These were all fabulous, but there were two that kicked it up just a notch more. War's "War Drums," with Slocum's intense keyboards and Robinson's killer solo, even elicited a rare grin from Robinson himself. But the real highlight of the covers for me personally was "Laila, Part II" from the German progressive rockers, Agitation Free. With its unmistakable homage to The Allman Brothers Band, The Magpie Salute's fourteen-minute opus complete with incendiary guitar solos was a thing of sheer aural beauty indeed.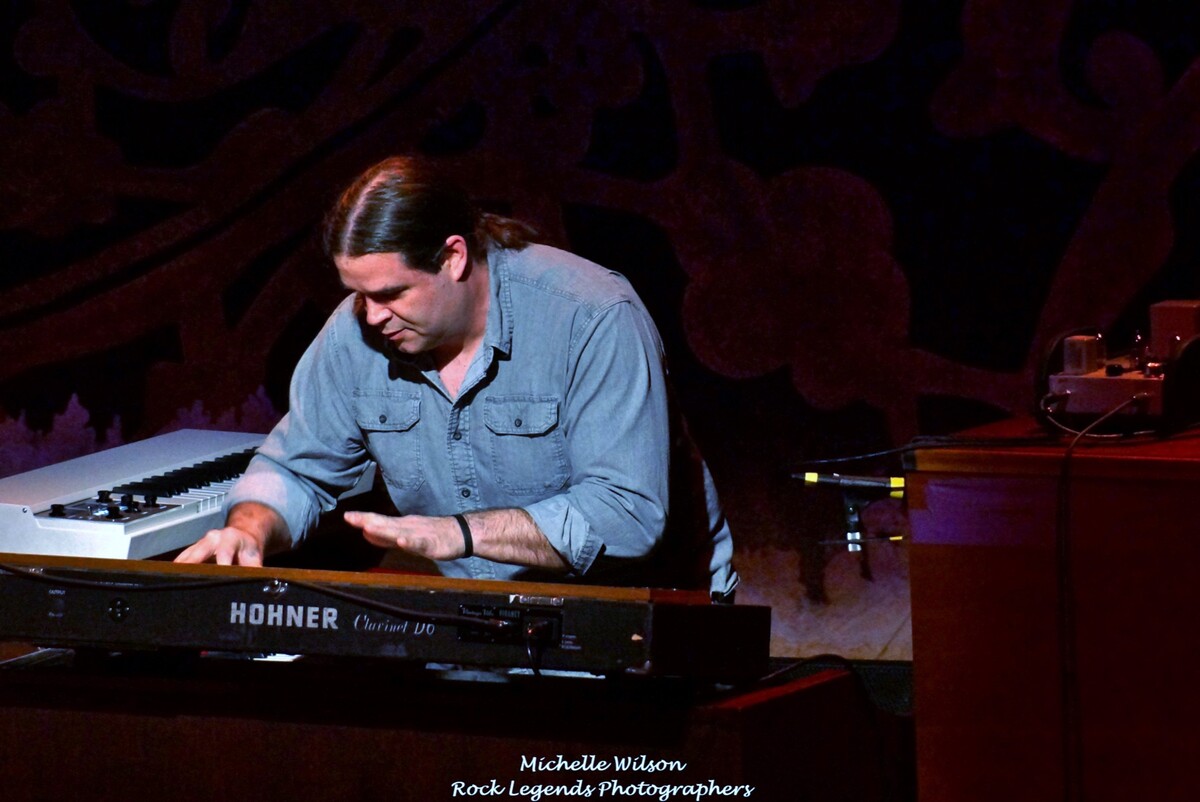 Digging deep into The Black Crowes vault, the crowd was treated to "What Is Home," "Lay It All On Me," "Been A Long Time (Waiting On Love)," "Halfway To Everywhere," and "Hotel Illness" in Clearwater, while the Orlando show offered "Miracle To Me," "Tied Up And Swallowed," "Paint An Eight," "She Gave Good Sunflower," and "My Morning Song" in addition to the aforementioned "Sunday Night Buttermilk Waltz."
"Send Me An Omen," "For The Wind" and "Mary The Gypsy" off the new record really rocked the crowd as did Hookah Brown's "Omission" (Robinson/Hogg). Ford's brilliant "Smoke Signals" and "Shalimar Dreams" were also thrown into the mix. The Orlando fans got a possible sample off the forthcoming release, Highwater II, with the soulful cut, "I'm Only Lonely."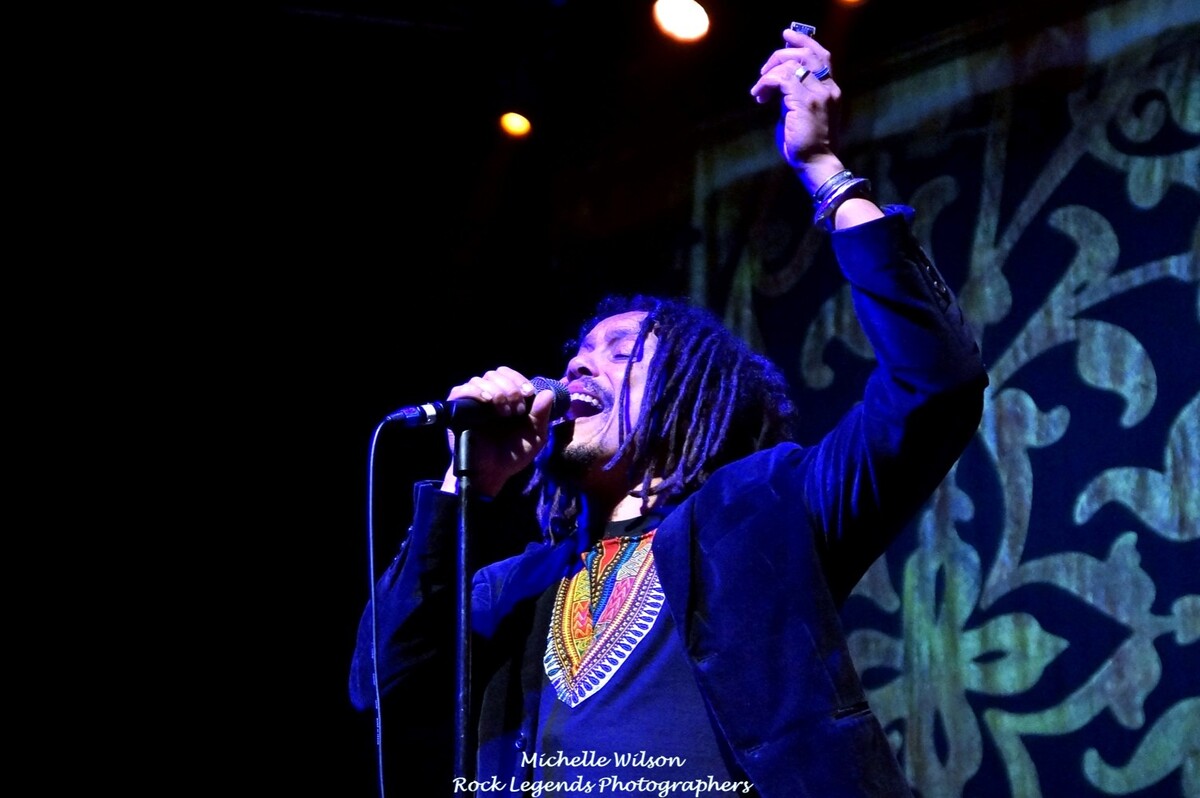 As more people begin to realize exactly who this band is and how amazing the players are, the fan base surely will continue to grow. There is a very loyal following and it was great to meet so many of those friends at these shows. I feel blessed to see this band in intimate venues, but I know they are destined for larger ones. Give High Water I a listen if you haven't already, and take advantage of attending a show if the band comes through your area. ◼
Check out both sets of photos from Rock Legends Photographers.
https://rocklegendsphotographers.smugmug.com/ROCK-CONCERT-PHOTOS/Tms/
https://rocklegendsphotographers.smugmug.com/ROCK-CONCERT-PHOTOS/TMS-The-Plaza-Live-2-10-19/
---