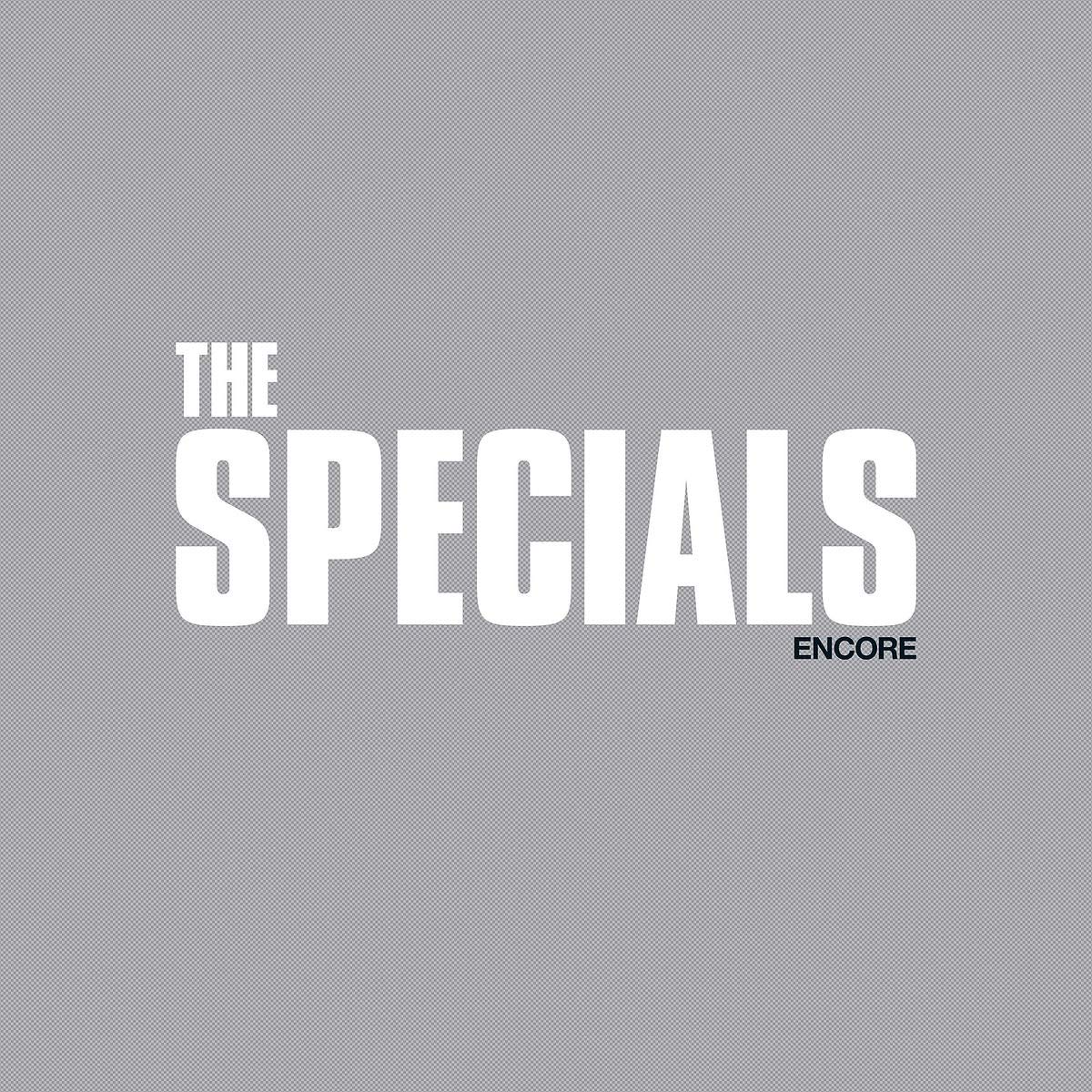 The Specials
Encore
Island Records
The Specials were the flagship band of the Two Tone Ska revival of the late '70s. Along with the Selector, the (English) Beat and the Bodysnatchers, Two Tone bands took on issues of race, class and injustice. The Two Tone revival had a brief but very influential run. These were the bands that provided a template for Third Wave ska bands of the 1990's.
In their first incarnation, the Specials scored seven top ten singles in the UK, released two albums and the definitive statement about Thatcher's England, "Ghost Town". The band splintered shortly after "Ghost Town" was released. The band's three vocalists, Neville Staple, Terry Hall and Lynval Golding split off to form a Fun Boy Three who scored a hit with "The Lunatics Have Taken Over The Asylum". Primary songwriter, Jerry Dammers soldiered on with a revolving cast of players as the Specials AKA. The Dammers -ed group scored a massive hit with "Free Nelson Mandela". The original run of the Specials was over by 1984. A reunited Specials that included vocalists Staples and Golding along with guitarists Roddy Radiation and bassist Horace Panter, (but without Dammers or Hall) toured and made two more albums as the Specials in the 1990's before breaking up again.
The Specials that created the newest record, Encore, includes Terry Hall, Lynval Golding and Horace Panter from the original band along with Danish musician and producer Torp Larsen. It has been 37 years since these guys have recorded together. After all this time, the issues of race, class inequality and injustice are sadly still front-page news.
Encore kicks off with a funky tune called "Black Skin Blue Eyed Boys". Sounding like something from an Isaac Hayes film score, the tune envisions a time when everyone will be half-breed. It will be "a brand new world with just one people. Ain't going to fight no more. " The song is a celebration of what white supremacist fear most.
Lynval Golding takes the lead on the next track, "B.L.M". Over churning keyboards and a pulsing bass line, Lynval talks to us. He recounts his family history. He tells us about his father, a tailor in Jamaica, who came to the UK after World War 2 on the Wind Rush. Once in England, his Dad could only find unskilled work in a foundry. He tells us how his own first experience as a new arrival was being called a black bastard at school. When Golding moved to the United States, he was called a nigger. "Welcome to my world, Lynval sighs. In closing, Golding makes his point, "I'm not here to teach you. I'm not here to preach to you. I just want to reach out and say, Black Lives Matter."
The Specials take on the depressing issues of the day. The lilting rock steady tune "Blam Blam Fever", takes aim at mass shootings and gun nuts. Politicians being out for themselves is the theme of "Vote for Me". The tune revisits the atmospheric ska for a doomed planet that propelled "Ghost Town". A Caribbean jazz version of "The Lunatics" is perhaps more timely now than when the Fun Boy Three original came out. As much as we'd like, things haven't changed all that much. In some ways, they may even be worse.
Activist Saffiyah Khan, takes the lead on "10 Commandments". Over a dubby instrumental, Khan delivers a take down of the prevalent misogynist attitudes in society. Khan gives commandments like "thou shall not tell me what to wear nor how to wear it. I shall not be the candy on your arm. I shall be heard." This could be an anthem for these we're not going to take it anymore times.
Encore ends with a prayer called "We Sell Hope". Terry Hall sings over a meditative groove, "Looked all around the world, could be a beautiful place to live in." He laments things keeping the world from being a beautiful place, but concludes, "looked all around the world, gotta take care of each other." Maybe hope is not enough. Maybe the world's ills are too deeply embedded to be cured. Even if that's true, I still want to buy at least the idea that there is still hope.
---