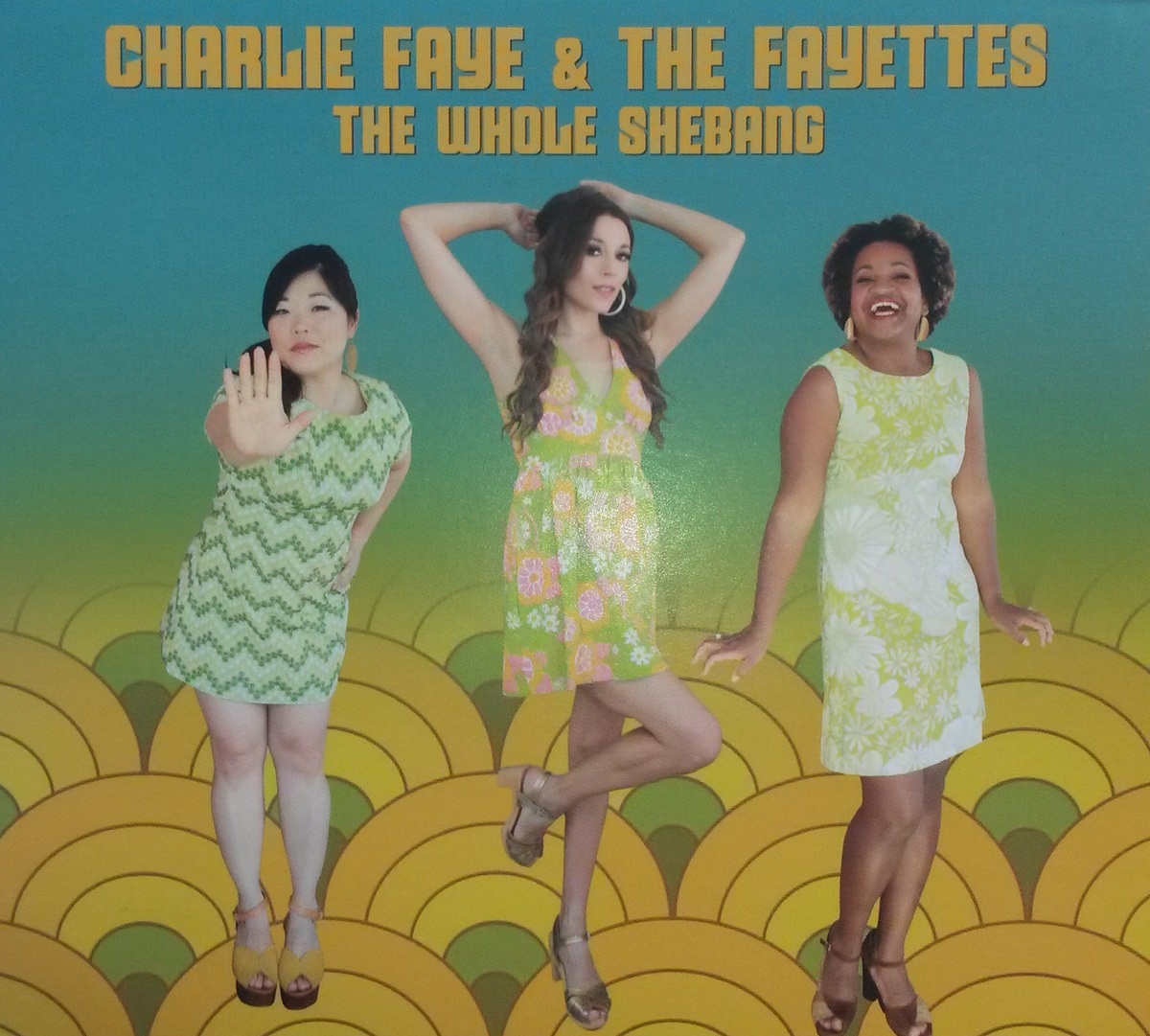 Charlie Faye & the Fayettes
The Whole Shebang
Bigger Better More Records
Described best (by me) as "sweet and sassy, crisp and classy," The Whole Shebang is the sophomore set from vocal trio, Charlie Faye & the Fayettes – an Austin, Texas-based troupe led by singer / songwriter Charlie Faye and featuring BettySoo and Akina Adderly.
Produced by multi instrumental go-to guru, Eric Holden, the record oozes infectious, authentic R&B-flavored go-go pop – in a vein similar to such 60s-era girl groups as Martha & the Vandellas, Ronnie Spector & the Ronettes and Diana Ross & the Supremes.
Zinging with zesty appeal, the 12-track collection boasts an array of noteworthy highlights, including the catchy "I Don't Need No Baby" and "The Cream Rises to the Top" – like bubbles in the soda pop! Bangin' with a Buick-sized hook, the title track, along with the groovy, psychedelic-tinged "Say Those Words" make for a couple of the record's other stand-out moments. However, propelled by the (seemingly) Telecaster-driven guitar work of Bill Kirchen, "Stone Cold Fox" just might be the pick of this super-charged litter.
In sum, The Whole Shebang is a contagious delight – bursting with irresistible songs that will seduce ya like a dirty call girl – from the very first spin.
charliefayeandthefayettes.com
---