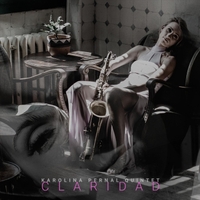 Karolina Pernal Quintet
Claridad
Sj Records
On this new album by the Karolina Pernal Quintet, saxophonist/composer Pernal displays her mastery of the instrument. This talented ensemble of musicians, also featuring Kuba Płużek (piano), Jakub Olejnik (double bass), Wojciech Buliński (drums) and Italian saxophonist and clarinetist Achille Succi (sax and clarinet), set out to create a textural, classy, and understated blend of musical influences with indelible songs that explore contemporary jazz.
The saxophone arrangements on this record are absolutely spectacular. Each phrase and every line has a really tangible, multi-dimensional feel, almost with the expressive power of a human voice. Pernal and her group know how to work with the songs and allow the individual strengths of each musician to work in favor of the ensemble, making for a unique creative approach.
Whether you are a long-time fan of jazz or you're a casual listener, you are definitely going to enjoy the natural vibes of this inspiring effort.
karolinapernal.com
---