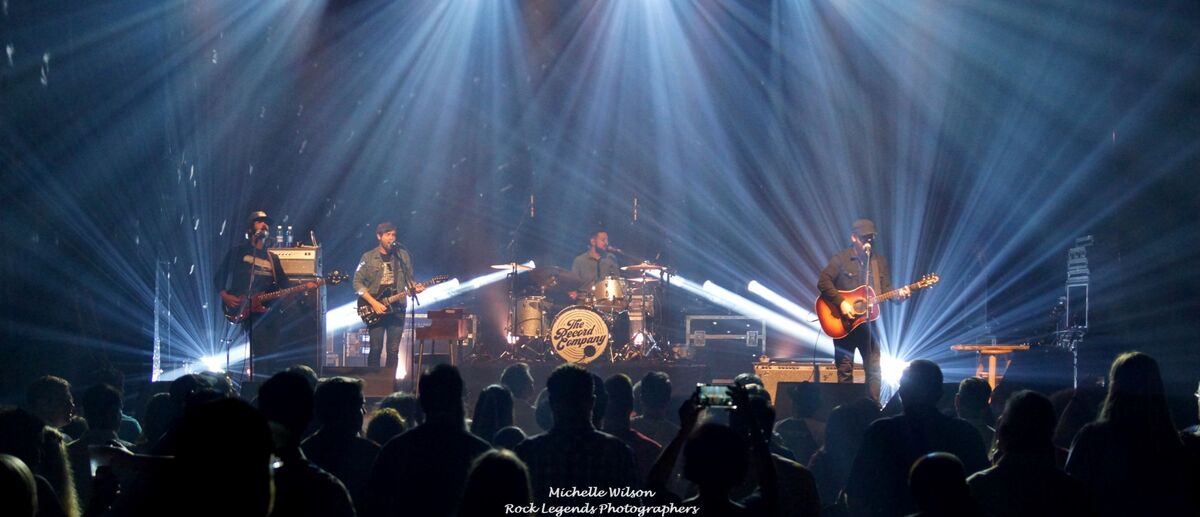 The Record Company
with Buffalo Gospel
Georgia Theatre, Athens, Georgia • June 17, 2019
by Michelle Wilson
The intimate Georgia Theatre played host to a brilliant evening of music on a balmy Monday in Athens as Grammy-nominated blues rockers, The Record Company blew the roof off the historic venue. The building itself was destroyed by a fire in 2009 and reopened in 2011. It has the warm, down-home feel of a favorite local haunt, and what a treat it was to enjoy some amazing blues-laced rock in such a cozy setting. The Record Company's second and latest release, All Of This Life, was unquestionably one of my top picks from 2018. It is in my constant rotation. Yes, the Los Angeles- based trio's sophomore effort is THAT good.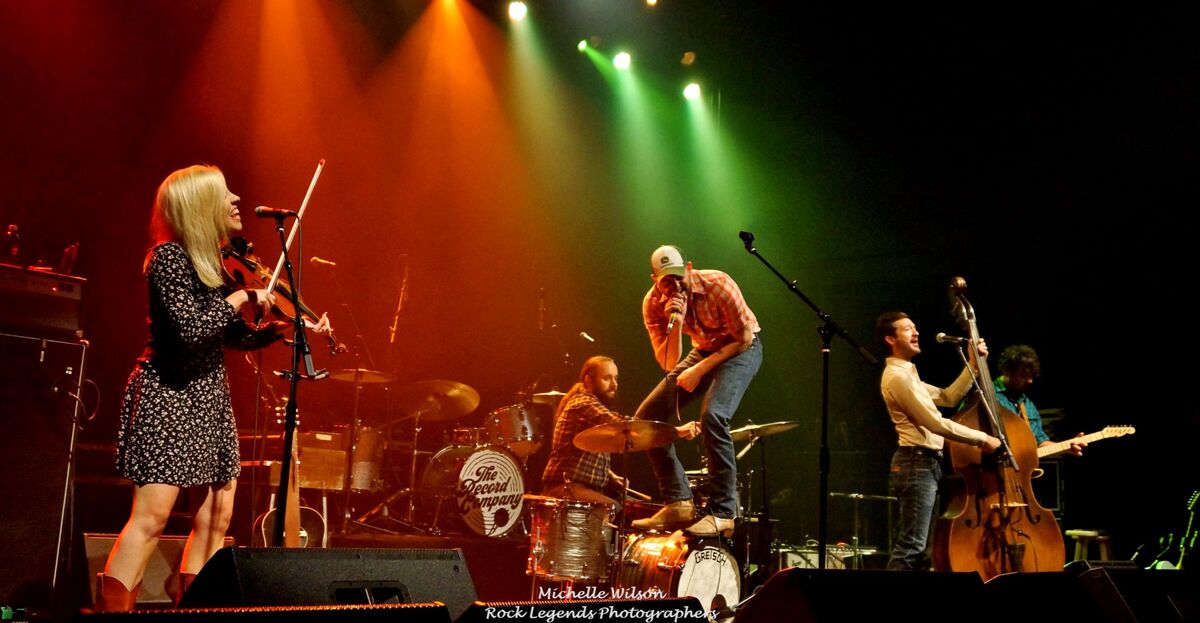 Opening the show at 8pm was Milwaukee-based quintet, Buffalo Gospel, an Americana/country outfit that truly rocked the place to the rafters. Founding singer/guitarist Ryan Necci maintained a commanding stage presence and had the killer vocals to support it. Backed by guitarist Andrew Koenig, bassist Kevin Rowe, fiddler Haley Rydell and drummer Nick Lang, the folk band from Wisconsin put on a 40-minute, high-energy set that left everyone wanting more. The nine-song set list included "High Time To Hang Fire," "Easy Love," "Can't Afford To Die," with haunting vocals morphing into a gritty rocker, "On The First Bell," the title track off their latest, critically-acclaimed record (2018), "Song Of The Ox," "Best Get Fitted," "Letters To Georgia," "Son Of A Gun," and "Don't Do It," a cover from The Band featuring The Record Company's frontman, Chris Vos on lap steel, much to everyone's delight. Necci had a great rapport with the audience, thanking them for dancing and inviting them to move up. He also introduced his brother, Dan at the merch table and encouraged the crowd to visit them following their set. This was a very impressive, tight band and I truly enjoyed them.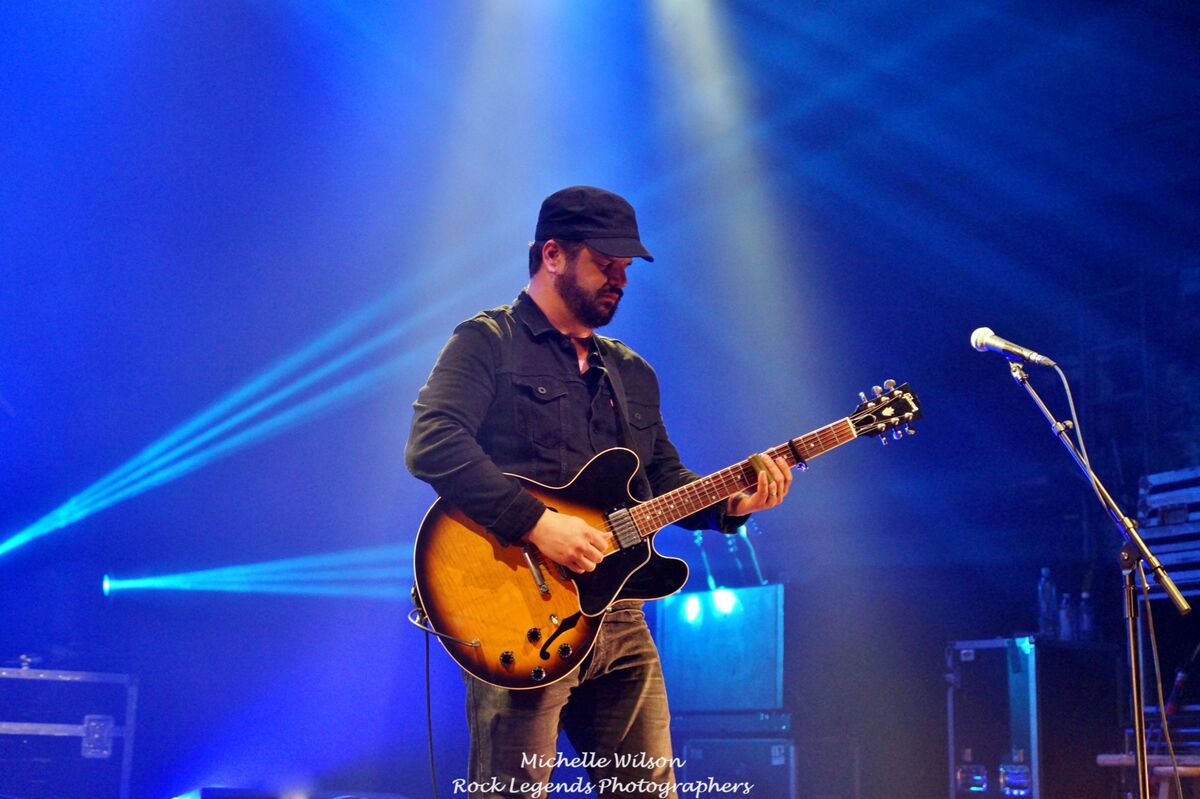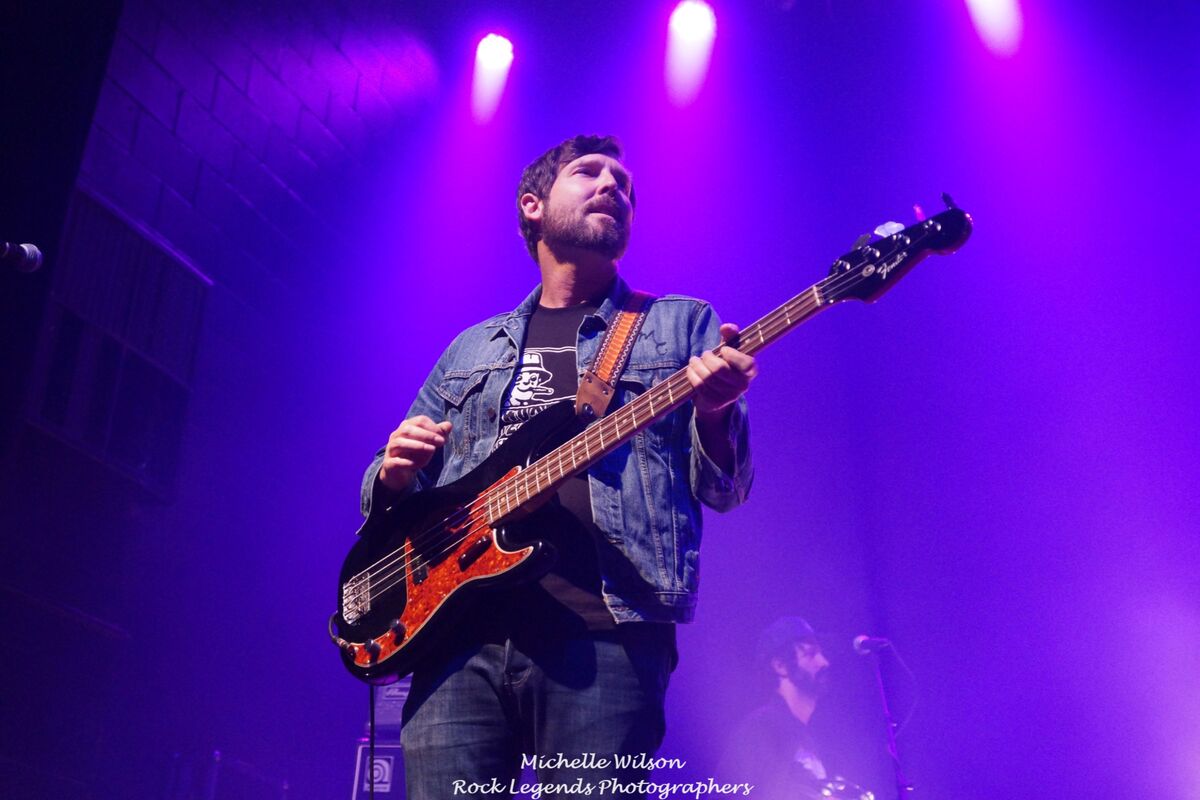 Taking the stage at 9pm and playing a 90-minute set plus a two-song encore, frontman/guitarist/harpist Vos, bassist Alex Stiff and drummer Marc Cazorla wasted no time getting the crowd going with Vos' searing slide and signature falsetto on "Make It Happen." With Stiff's solid bass lines and Cazorla's monster drum chops, people were dancing immediately while the light show dazzled. Vos was truly appreciative of the receptive audience. He gave props to Buffalo Gospel and encouraged fans to support them. He also mentioned more than once that it "takes special people to come out on a Monday night, so thank you." Vos played several different guitars throughout the show including acoustic, electric and lap steel. His slide work is a thing of beauty.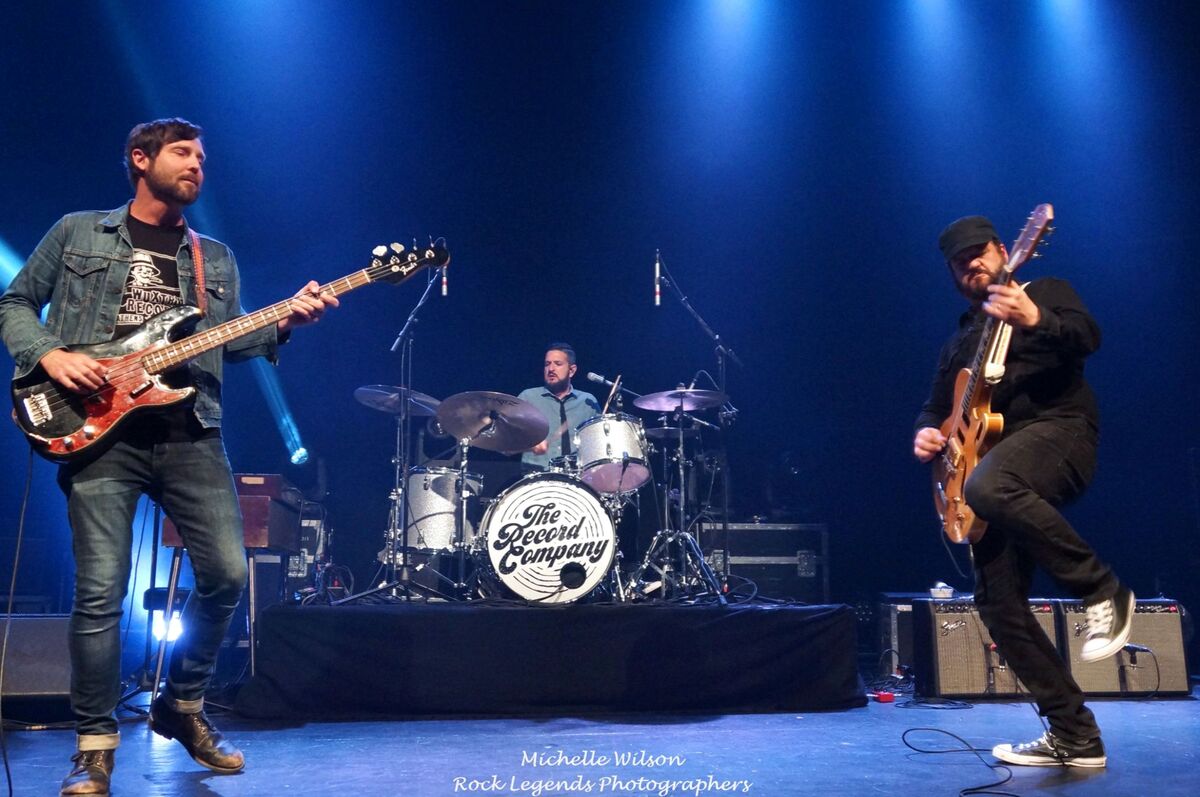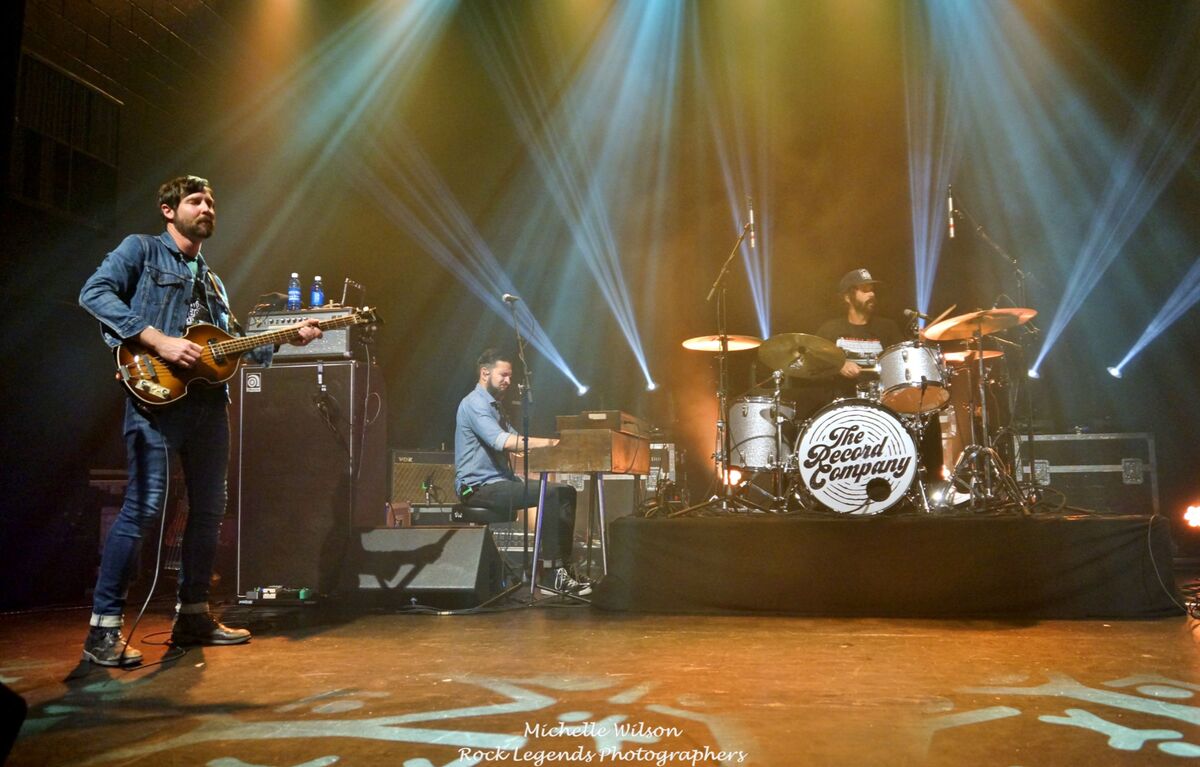 Offering seven songs from each of their two albums plus an EP cut as well as a cover, the 14 songs and two-song encore were off the chain. I love that this band switches up players and instruments. Guitar tech Johnny, a jack of all trades, played keys and guitar, sat in on drums while Cazorla moved to keys, and also played bass while Stiff moved to guitar. He even played tambourine.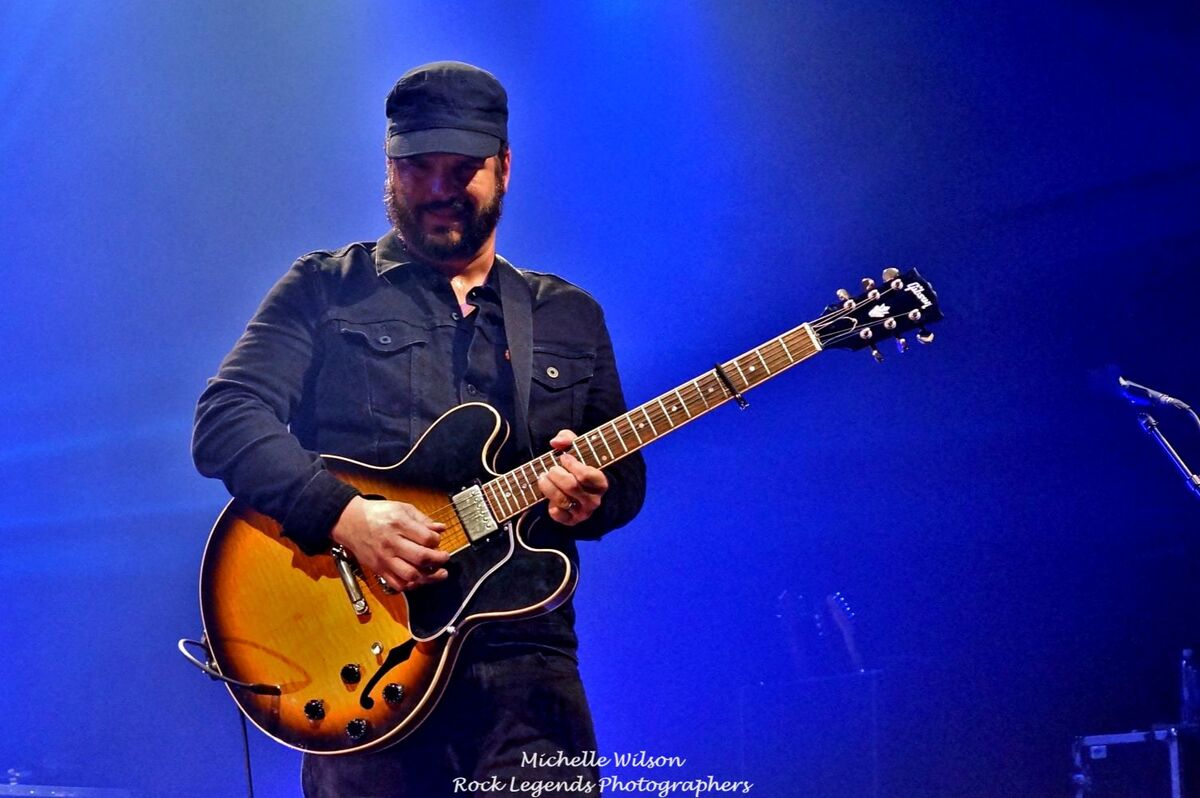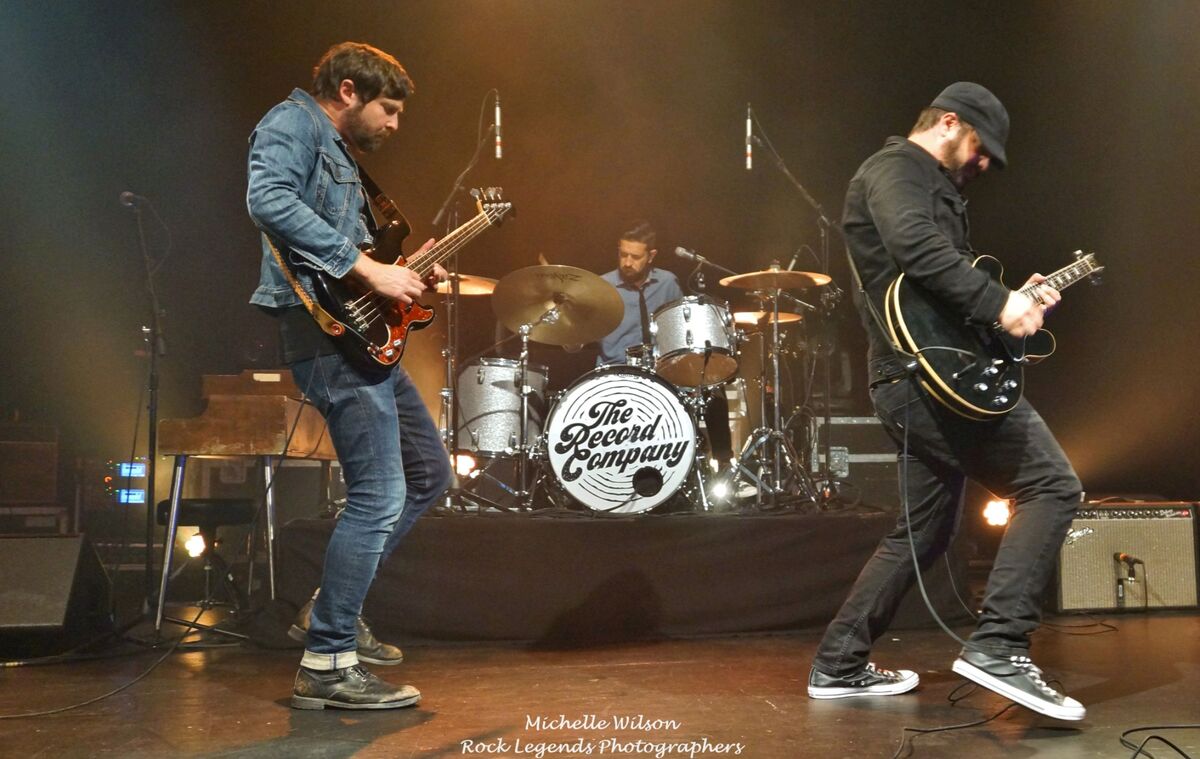 Cuts off Give It Back To You (2016) included "On The Move," "Hard Day Coming Down," "Rita Mae Young," the title track, "Give It Back To You," "Turn Me Loose," "Off The Ground," and "Crooked City" in the encore. The title track was out of the rotation since 2016 until a fan wrote and asked them to start playing it again. They had so much fun with it that they decided to add it back into the set. Also included was "Baby I'm Broken" off their 2013 EP and a smokin' cover of Bob Dylan's "Subterranean Homesick Blues."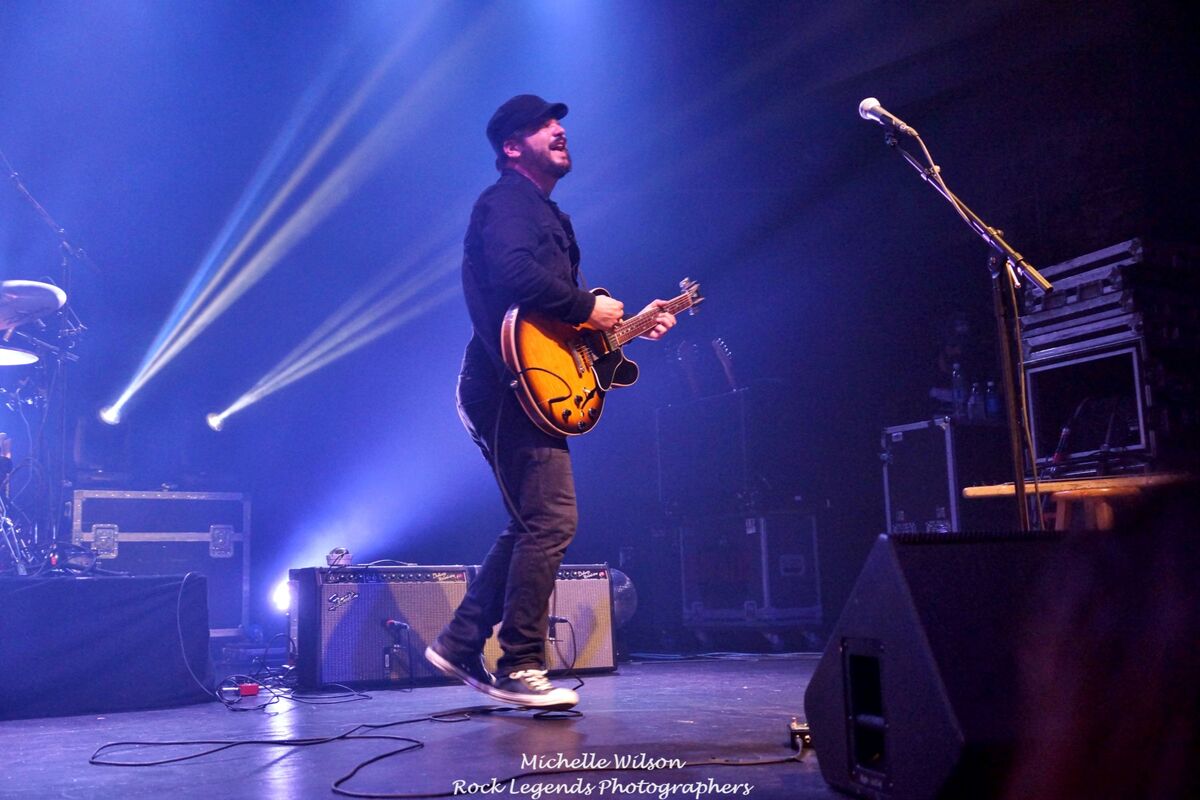 All Of This Life got equal treatment with "Make It Happen," "The Movie Song," "I'm Coming Home," "I'm Changing" (a song they haven't done much lately so we were lucky to get it), "You And Me," "Life To Fix," and "Getting Better" in the encore as the final song of the night. The crowd sang along as Vos blew his harp. What an incredible show this was, and it was over so fast.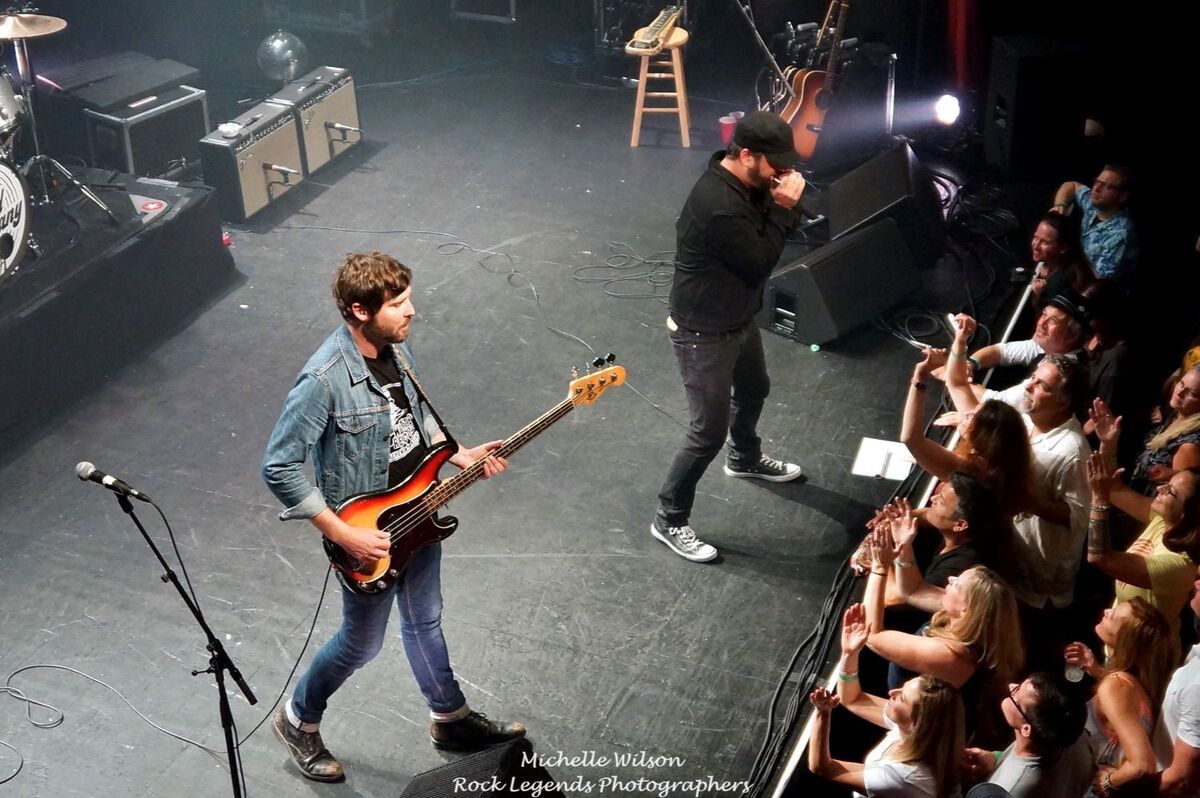 Very often I mention the band and I usually get the response, "What record company?" Well, that will all change very soon as more people become familiar with the greatness that is The Record Company. Their sound is such a breath of fresh air and it always amazes me how much volume comes from such a small band. They are touring as supporting act for such bands as Gov't Mule, Blackberry Smoke and even Rival Sons over in the U.K. If you spend money on one show this year, make it The Record Company. You can thank me later.
Check out the full galleries of photos from Rock Legends Photographers.
https://rocklegendsphotographers.smugmug.com/BLUES-CONCERT-PHOTOS/THE-RECORD-COMPANY-Georgia-Theatre-Athens-GA/
https://rocklegendsphotographers.smugmug.com/COUNTRY-MUSIC-CONCERT-PHOTOS/BUFFALO-GOSPEL-Georgia-Theatre-Athens-GA-6-17-19/
◼
therecordcompany.net/, http://www.buffalogospel.com/
---