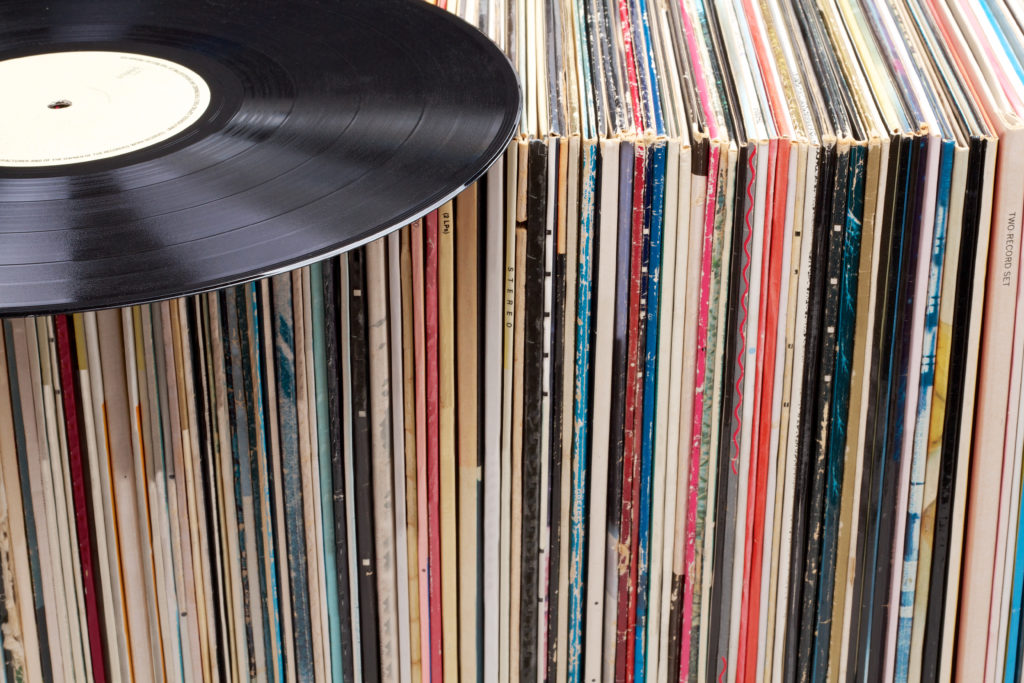 Short Stack!
by James Mann
Might be the end of the year, but I couldn't sleep unless I hipped you to some finds of 2019.
• •
Hoth Brothers
Workin' and Dreamin'
[amazon asin=B07SWQ1C14&template=ink19-top]We live part of the year in New Mexico, surrounded by desert and juniper. It's incredibly peaceful, but not a lot to do. (Which is a plus.) So it was somewhat of a surprise when we found not only a great place to hang, it came with a band! The Hoth Brothers, which are Boris McCutcheon and Bard Edrington V with Sarah Ferrell mine Americana and roots music to deliver timeless melodies with, at times, rather pointed commentary on the world around them. Their debut CD, Workin' and Dreamin' is a joy that could only spring up from the remote Northern New Mexico where they live. Oh, to be back at the Blackbird, digging into a green chile cheeseburger, surrounded by new friends and a dynamite string band. Bliss.
• •
Lullabies For Catatonics
Grapefruit
[amazon asin=B07PYJ6CR3 &template=ink19-top]Another great British box set on Grapefruit, subtitled "A Journey Through The British Avant-Pop/Art Rock Scene 1967-74", three CDs full of Anglo madness, from Soft Machine ("I Should've Known") to Second Hand's "Death May Be Your Santa Claus" to an early, unreleased David Bowie track with The Riot Squad doing Lou Reed's "I'm Waiting For The Man". From Matching Mole to the mysterious folk of Comus, adventurous listeners will find lots to discover here.
• •
The Mavericks
Play The Hits
Thirty Tigers
[amazon asin=B07WP752DH&template=ink19-top]The Mavericks are in the upper tier of country acts these days, deservedly so. Myself, I would listen to leader Raul Malo sing the freakin' phone book, so enjoying him let loose on some other peoples songs is a treat. From Springsteen's "Hungry Heart" to a knock-out take on John Anderson's "Swingin'", the latest from The Mavericks, Play The Hits is a win-win.
• •
Gibson Wilbanks
[amazon asin=B07Z815Q2K &template=ink19-top]Gibson Wilbanks, which is a new Atlanta duo featuring Carly Gibson and BJ Wilbanks have released their debut self-titled recording, and it's a winner. They have been described as "soul-folk" and that suits as well as anything. Decidedly southern, their voices blend on numbers such as "Steady Groove" or the windswept "The Great Escape". A great start to a promising journey.
• •
A Year In The Country: Wandering Through Spectral Fields: Journeys in Otherly Pastoralism, the Further Reaches of Folk and the Parallel Worlds of Hauntology
[amazon asin=0957400721&template=ink19-top]A Year In The Country is a British website that examines something called "Hauntology", which is somewhat defined on the site as "… an exploration of abandoned and derelict industry, infrastructure, technology and equipment that once upon a time helped to create, connect and sustain society." The corresponding book takes a look at British film and TV such as The Owl Society to the landmark The Wicker Man, industrial films and music, record labels such as Ghost Box Records and others, collected on their Soundcloud page here.
A new boxset A Quietened Journey has just been released, featuring music from Field Lines Cartographer, Howlround, Widow's Weeds and more. Unsettling and eccentric, it's well worth a listen. ◼
---