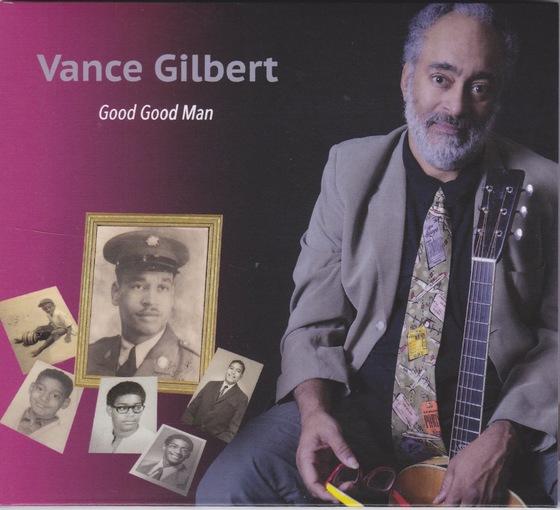 Vance Gilbert
Good Good Man
Disismye Music
Vance Gilbert started out in the Boston area in the 1980s and released his first record, Here I'm Waiting in 1985. He's toured with Shawn Colvin and Ellis Paul, but he's not what you might expect on first viewing. Or we'll let Vance tell it:
I'm black, I sing, I play an acoustic guitar and I don't play the blues…".
On his newest record. Good Good Man (his 15th release), Gilbert shines, sounding a bit like James Taylor vocally on numbers such as "Pie and Whiskey", or "Trust". He has a flair for using just the right word – ala Elvis Costello, for one – on numbers like "Zombie Pattycake". He has the rare gift of making you laugh and think in the same song, and like all good singer/songwriters he has a gift for storytelling, such as the poignant "Cousin Shelly's Station Wagon" or "When I Cross Over".
He's backed on most of the cuts by Brad Hatfield on keyboards and the Subdude's guitarist Tommy Malone and despite his claim does a rousing job blues-wise on "Another Day Above Ground" with the help of the great Chris Smither on guitar.
Vance Gilbert has managed to hone his folksy, contemporary style that invokes such names as Richie Havens or Greg Brown, while offering his unique, laid back yet intense take on life. A Good Good Man indeed.
---