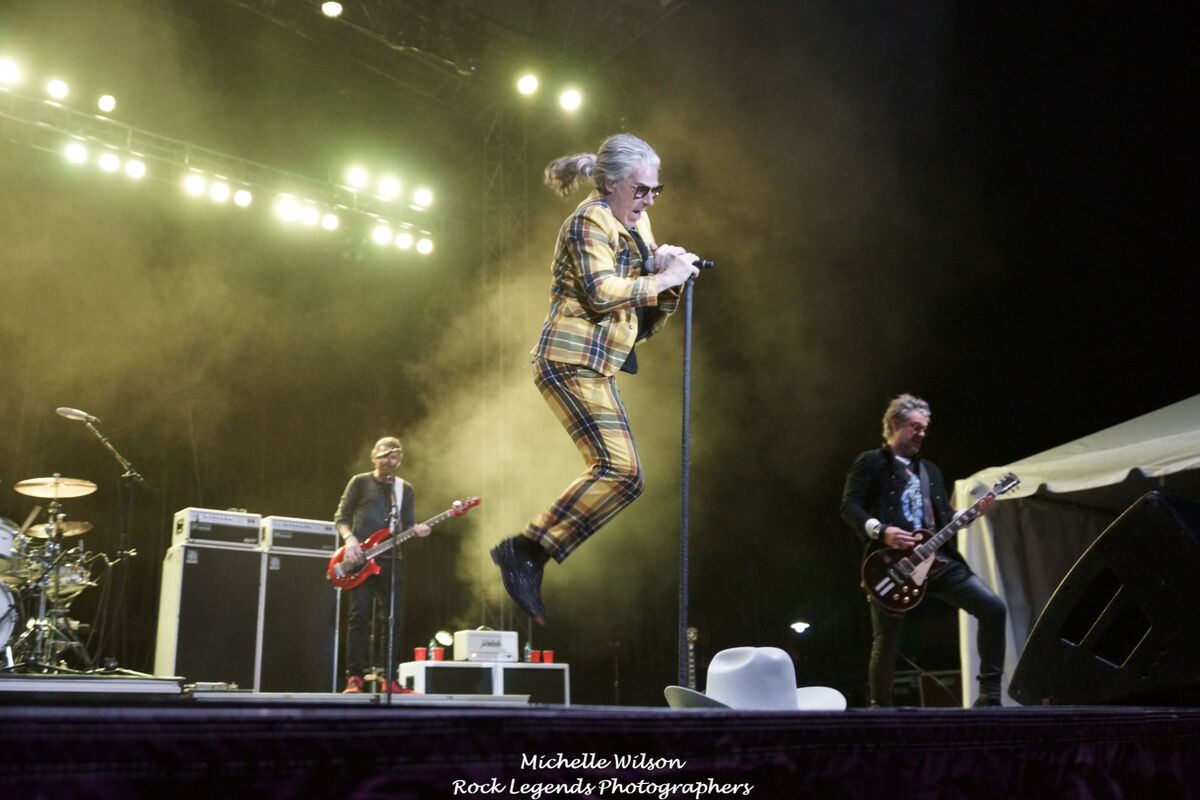 Collective Soul
Busch Gardens, Tampa, Florida • February 29, 2020
by Michelle Wilson
Tampa, Florida's Busch Gardens Food & Wine Festival Series kicked off its 2020 concert lineup with a bang as '90s alternative darlings, Collective Soul, played to a packed audience on a very chilly evening. The temperature may have been cold, but the music was red-hot. Freshly purchased Collective Soul swag including zipper hoodies could be seen all about, a smart purchase for many underdressed patrons. Founding frontman, Ed Roland (who now goes by E Roland) and the rest of the post-grunge group offered up 80 minutes of their signature heavy riffs and catchy hooks that have long endeared the multi-platinum rockers to a very loyal fan base. There's a good reason for that, too.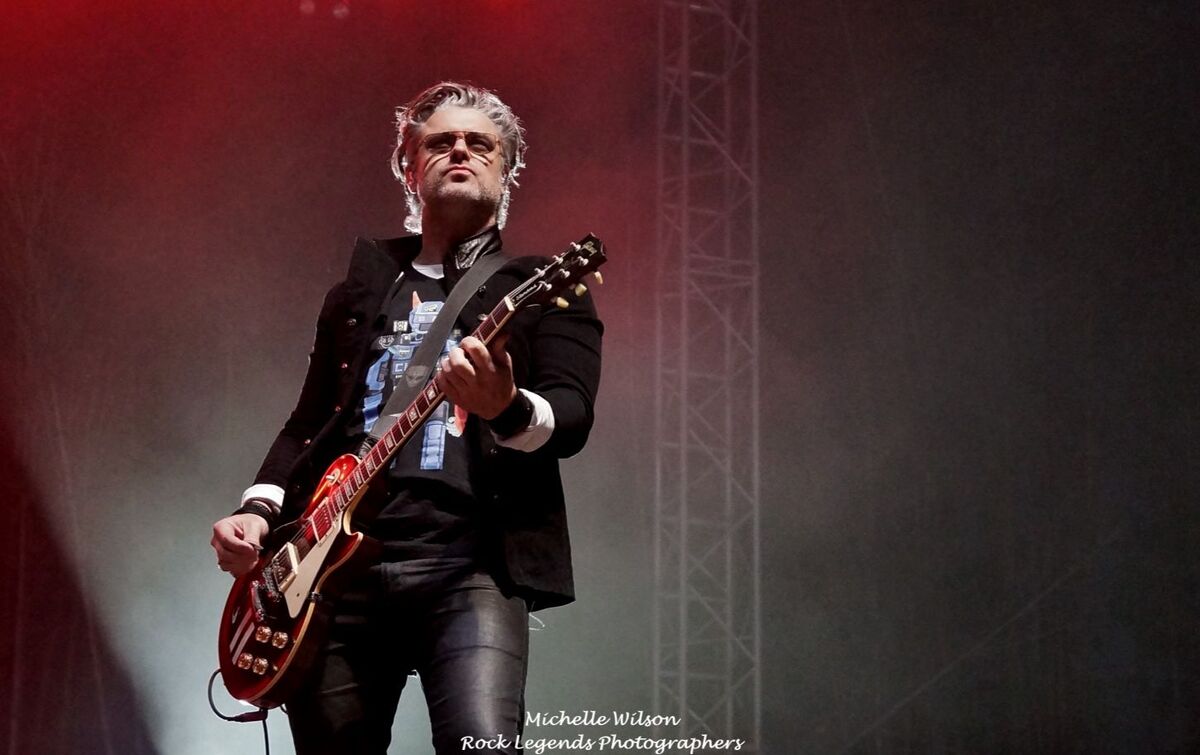 Collective Soul is one of the few acts that successfully blends the heavy stuff with the pop crackle to create an aural triumph. But it's even more than that. They own the stage from the moment they appear. E Roland's easy rapport with the crowd combined with the high energy and genuine smiles on stage makes it obvious that these guys still love every minute of what they do. The Georgia-based collective also includes Roland's brother, guitarist Dean Roland, and bassist Will Turpin, both also original members, as well as guitarist Jesse Triplett and drummer Johnny Rabb.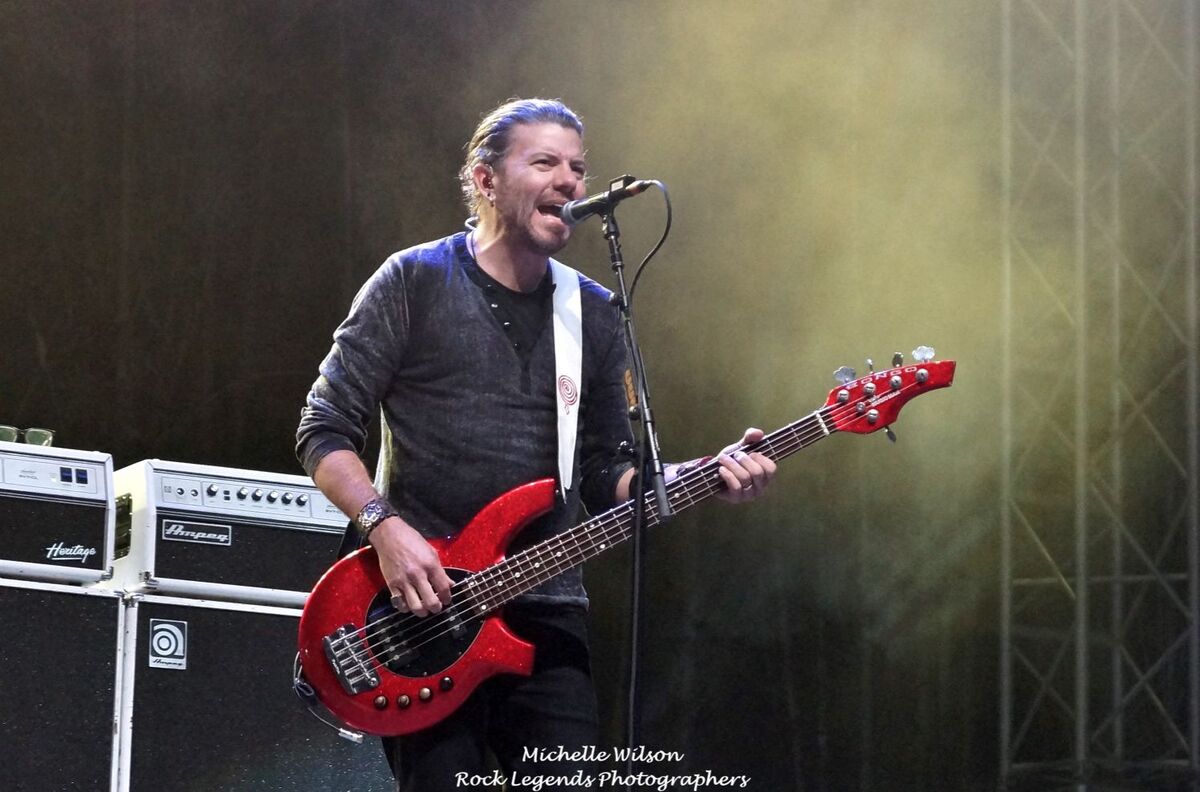 Taking the stage at 8pm after Elvis Costello & The Attractions' "Pump It Up" engaged the crowd, the band members took their places including the flamboyant frontman, who sported a yellow plaid suit with a black tee shirt and a white cowboy hat. Kicking off strong with "Heavy," "Why Pt. 2" and "Shine," everyone was up on their feet dancing and singing along. Roland sat down at the piano and played a beautiful intro to "Shine," bringing enormous cheers. It happened to be Johnny Rabb's birthday, so Roland offered Happy Birthday wishes and joked, "leave it to Johnny Rabb to be born on leap year."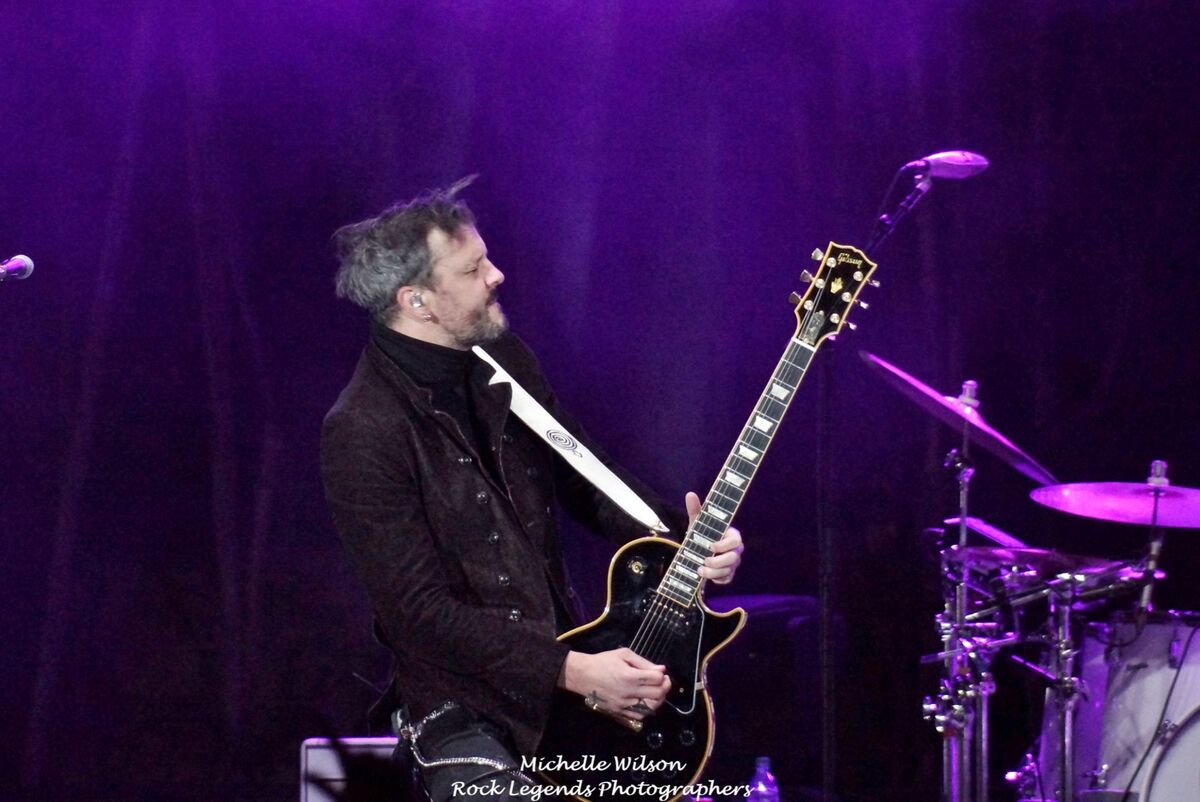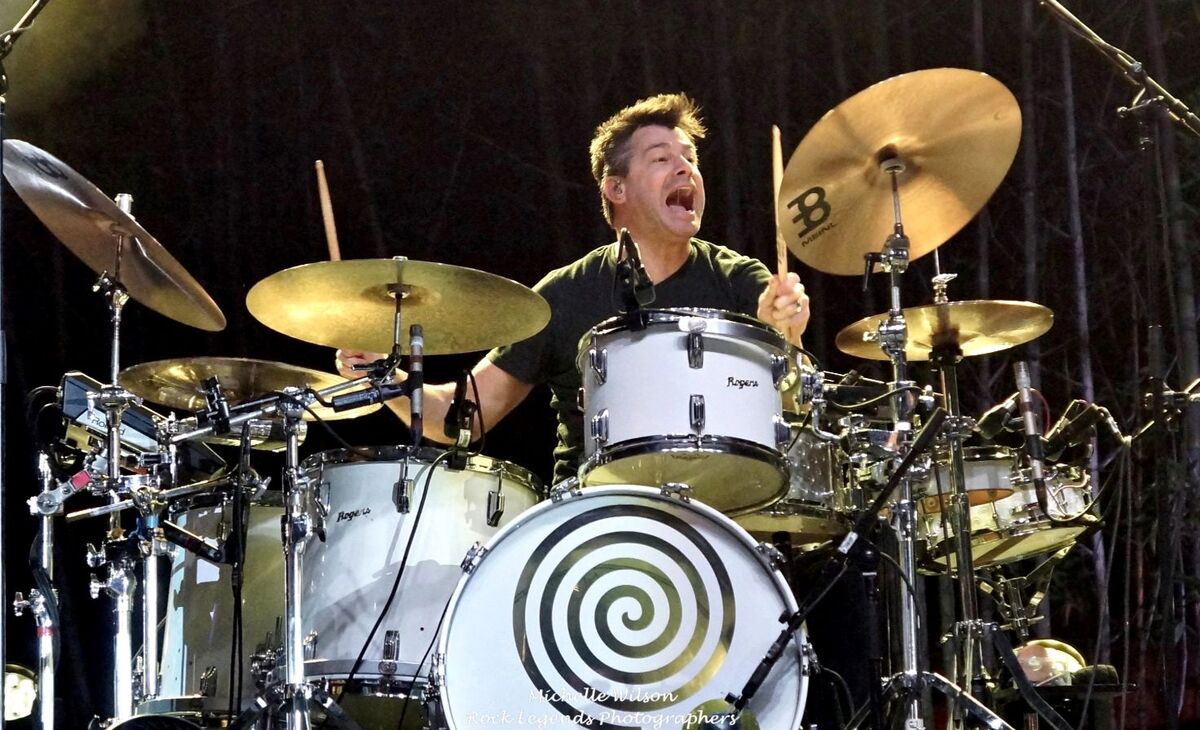 Culling from their career-spanning archives, the Peach State entertainers treated the theme-park throng to such hits as "Better Now," "Precious Declaration," "December," "AYTA (Are You The Answer?), " "She Said," "The World I Know," "Gel," "Where The River Flows," and "Run." Also featured were two tracks off their latest release, Blood (2019), including "Over Me" and "Right As Rain." E Roland played acoustic guitar on several of the songs. The original show set list had a new tune, "All Our Pieces," but it was not played at this show.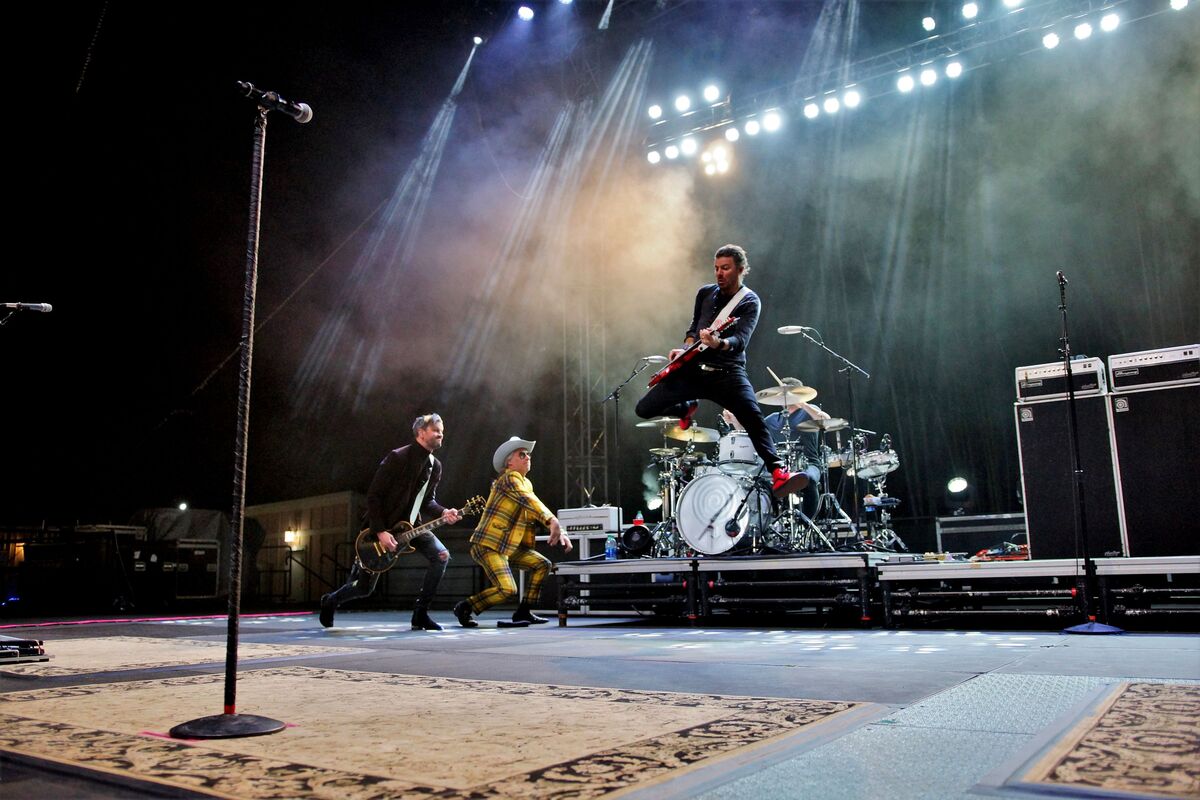 Paying homage to fellow Georgia boys, Roland and company did an incredible cover of REM's "The One I Love." "We're from Atlanta, Georgia and growing up these guys were our idols. They are only six or eight months older than us," joked Roland. He explained that they really wanted to do one of their songs because it was very important to them as a band.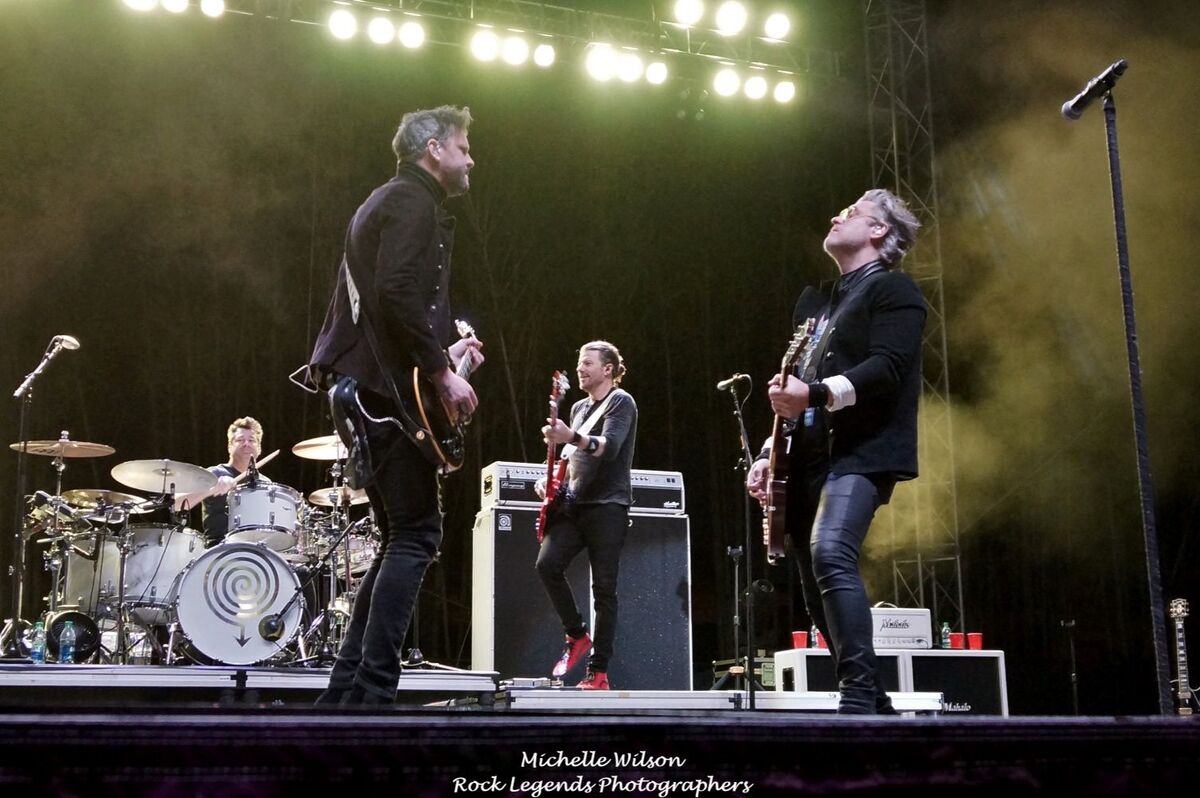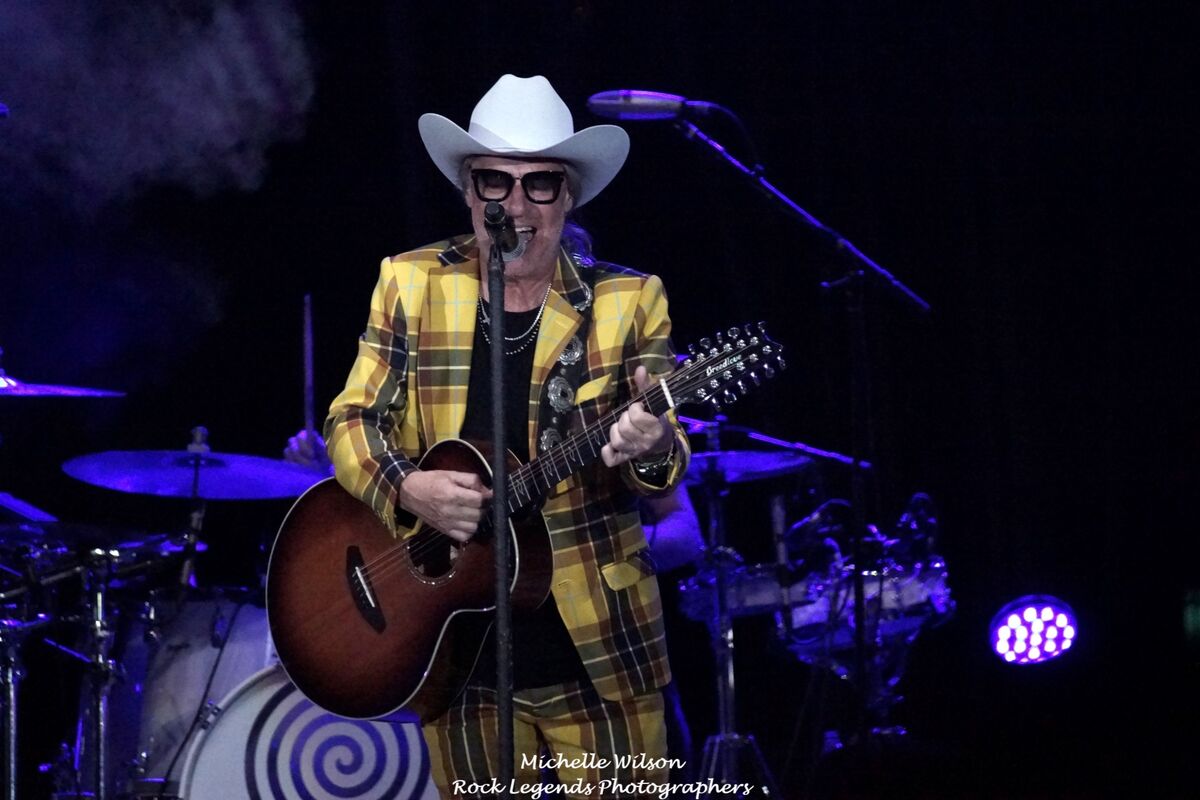 As a writer and photographer, Collective Soul is one of my absolute favorites to cover. The consummate musicianship and unfeigned stage camaraderie paired with sincere fan interaction all add up to a show that never disappoints and always concludes on a positive, uplifting note. As a concertgoer, you walk away just a little bit lighter than you came in, and that's a great feeling. Don't miss Collective Soul if they come through your area. It will be money well spent.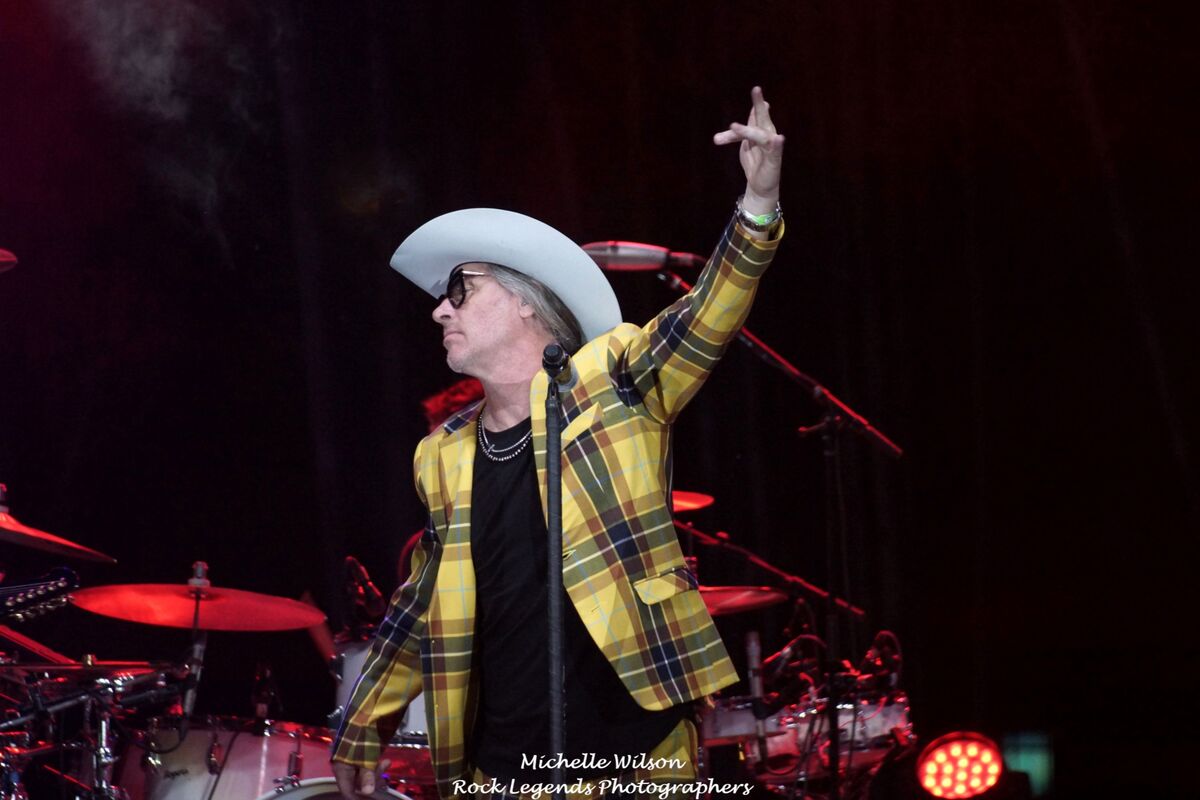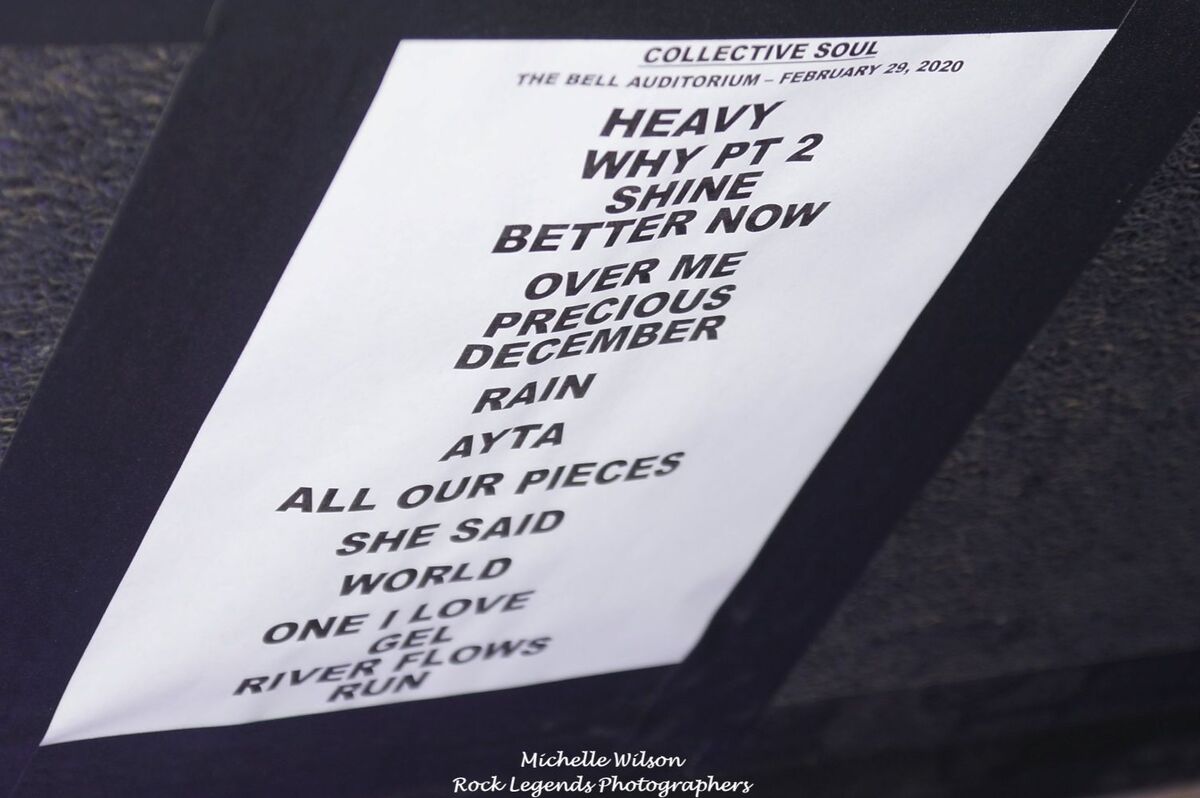 Check out the full gallery of photos from Rock Legends Photographers.
https://rocklegendsphotographers.smugmug.com/ROCK-CONCERT-PHOTOS/COLLECTIVE-SOUL-Busch-Gardens-Tampa-FL-2-29-2020/ ◼
---