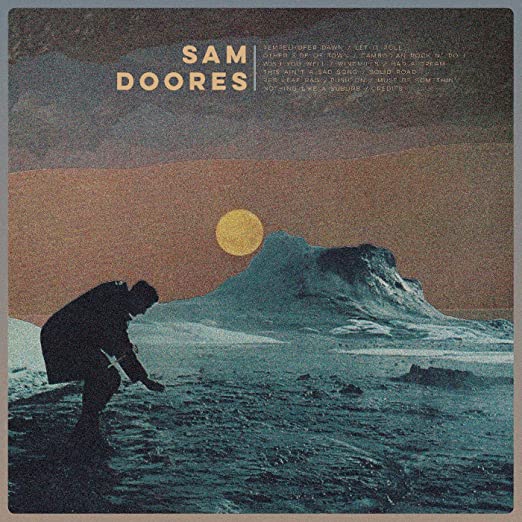 Sam Doores
New West Records
If the name Sam Doores sounds familiar, it's probably because you have good taste. As a member of Hurray for The Riff Raff and more recently The Deslondes, Doores has been involved with some truly stellar moments, leading up to this, his first solo record.
Assembled from sessions in Berlin and Doores hometown of New Orleans with producer Anders "Ormen" Christopherson, as well as Nashville, the result is a splendorous mixture of classic R&B, New Orleans funk and rootsy Americana that soothes in these trying moments. Beginning with a slow piano-driven "Tempelhofer Dawn" (which sounds strangely like the theme from the raucous Trailer Park Boys TV show, but I digress), the record continues with "Let It Roll", which reminds you of those classic New Orleans songs from the '50s, with Doores' mellow voice holding steady. Alynda Mariposa Segarra from HFTRR joins him on a grooving "Other Side of Town", where again his hometown vibe sets the stage.
You could pick out each song for emphasis, but in the end, this record should be enjoyed in full, its thirteen cuts casting a moody, magical spell that lingers long after the whiskey has been drunk and the closing number "Chicago to Illinois" fades away. A truly stellar work of art, one sorely needed as a balm in uncertain times.
---