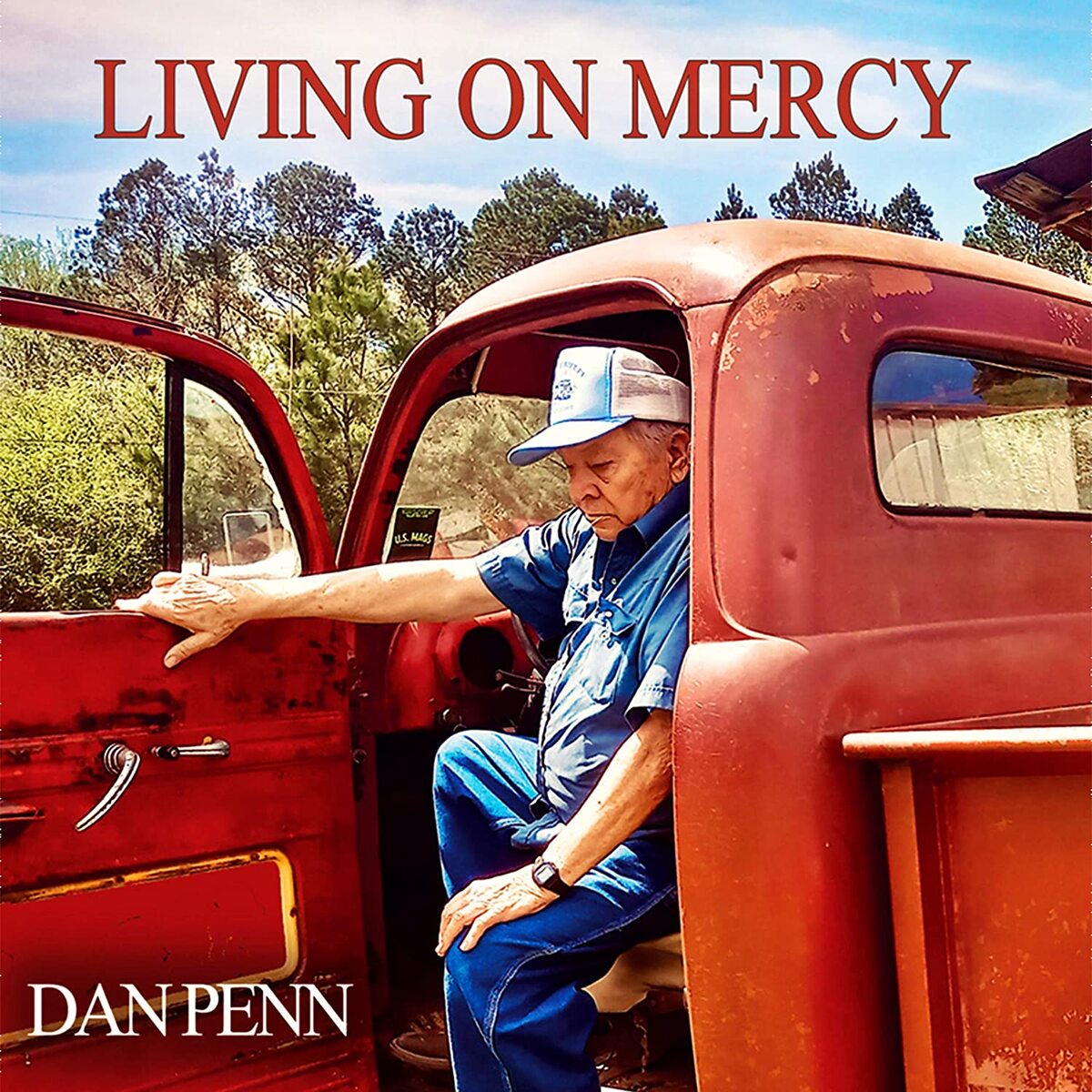 Dan Penn
Living On Mercy
Last Music Company
"I'm Your Puppet". "The Dark End of the Street". "Cry Like a Baby". "Do Right Woman, Do Right Man". "You Left the Water Running". It would be impossible to overstate the impact of Dan Penn's songwriting and production work. He has created some of the most memorable and evocative examples of southern soul and the Muscle Shoals sound (along with partners such as Spooner Oldham and Chips Moman in Memphis), and his work has become standards of the genre.
He was born in Alabama, where he learned the ropes of studio production and songwriting alongside Rick Hall at FAME Studios in Muscle Shoals. After moving to Memphis in 1966, he began writing songs with Chips Moman – beginning with "The Dark End of the Street". Not bad for a start. Everyone from James Carr to Gram Parsons has recorded it, and if he never wrote another tune, his legacy would be everlasting.
But fortunately for us, he hasn't stopped writing and performing, and his latest, Living On Mercy, while only his fifth studio album (Penn has been a singles guy for most of his career) shows that his innate songwriting touch is still going strong. The thirteen cuts found here are all sagas of the heart – I don't believe Penn has written a non-love song in his career – written with folks such as Wayne Carson ("Edge of Love", the title cut) or "I Do" by Spooner Oldham all flow with an easy grace that while perhaps a bit more mellow than his earlier work, still capture that certain something that Penn has always brought to his songs. The man is an American treasure, and Living on Mercy shows that mine is a long way from being tapped out.
---