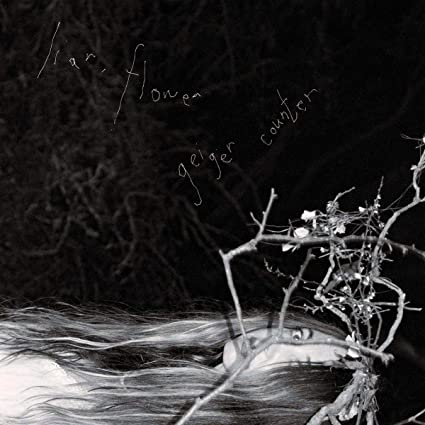 Liar, Flower
Geiger Counter
One Little Indian
English singer-songwriter KatieJane Garside and American guitarist Chris Whittingham, joined forces as Liar, Flower for Geiger Counter. The songs were worked up in the studio, mainly from extended improvisations that were then tweeked into finished songs. I've been living with the record for quite a long time trying to figure out what it's all about. To me, the album feels like spending a month hanging out with a bi-polar buddy. Garside and Whittingham can be quiet and thoughtful on songs like album opener "I am sundress (she of infinite flowers)". In this mode, Garside sounds like a lost child musing aloud in a cottage garden. The quite moments unexpectedly give was to manic episodes of channeled passion.
One of those outbursts of passion is the hook that kept drawing me back to Geiger Counter. "My brain is lit like an airport," spirals out of control like an early Patti Smith performance. Garside, sings about her brain being lit up lit so the angels can find her, then break into shrieks of "Hey Elijah!" I picture a wild woman is a run down hotel room, trying to cast a spell. A place is set, a glass of wine has been poured but the prophet never opens the door.
Geiger Counter is a treat for that select group how really enjoy being confronted by a piece of music. Liar, Flower take us down the rabbit hole to visit places even the Mad Hatter refuses to go. Are you up for the challenge?
---