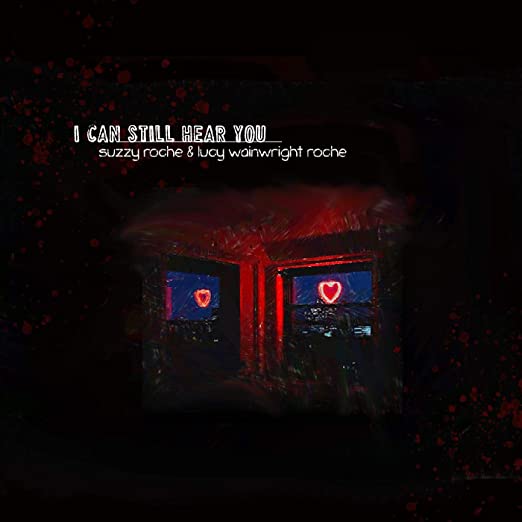 Suzzy Roche & Lucy Wainwright Roche
I Can Still Hear You
Storysound Records
Profound sadness sometimes creates profound art, and this latest work from Suzzy Roche and her daughter, Lucy Wainwright Roche is a testament to such. For their third album together, Suzzy, one of the members of The Roches, had written songs that explored loss – her sister, Maggie, and her mother died in 2017. As work on the album commenced, so did covid. The two returned home to New York, but the record continued.
The work opens with the title cut, written by Lucy, and it sets the stage for the rest of the album. Unhurried and majestic, they sing as one in a personal expression of how a departed soul still reaches out. It's followed by "Ruins", a look at a cruel world, from the eyes of a child – "Why's a human heart so mean to do the things that we do". The record's elegant folk sound allows the songs to unfold spatially, such as the "Talkin' Like You (Two Tall Mountains)" by Connie Converse or the whimsy of "Bein' Green", the beloved song by Joe Raposo from Sesame Street that closes the album.
The record was produced by Jordan Hamlin, who also played everything but the proverbial kitchen sink on the albums 11 tracks, and Emily Saliers and Amy Ray – the Indigo Girls – add guitars and vocals on several tunes. This record, although somber, will resonate to a world that feels increasingly divided and alone. Suzzy and Lucy took their pain, that lonesome feeling and from it created a magical record. Easily one of the best albums of the year, and can stand with those legendary Roches records from the day. You owe it to yourself to experience it.
---