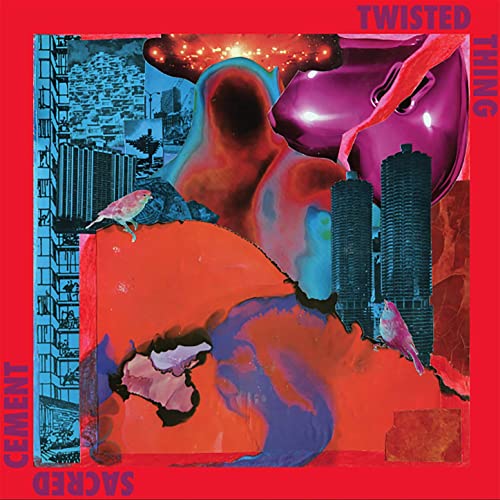 Twisted Thing
Sacred Cement
Corpus
There's something so cathartic and uplifting about a band bashing out short, anthemic songs that it makes you wonder why anyone would bother learning more than three chords in the first place. New York City's Twisted Thing obviously took this to heart, and have crafted a five-pack of songs that are a potent mix of punk, metal, and hard rock that are as catchy as they are heavy.
The four women of Twisted Thing are masters of fuzzy, heavy riffs, and have a vocalist with one of the best melodic screams heard in a long time. With the five songs on Sacred Cement clocking in at around ten minutes, Twisted Thing knows how to leave the audience wanting more – I'm already looking forward to a full-length release.
Highlights include "(I Don't Want to Go It) Alone's" monster breakdown and chorus which will lodge in listeners' heads for weeks, the guitar solo in "Promise of Penance," as well as the straightforward rock of opener "Calamity Jane."
While not a throwback, if someone were to tell you they received Sacred Cement as part of the Sub Pop Singles Club in the early '90s, it would totally make sense, as their blend of metal, rock, and punk recall the heavier, faster spectrum of the Sub Pop catalog. Listeners with a ear for heavy, catchy, and dirty should get on this.
https://twisted-thing.bandcamp.com/album/sacred-cement?mc_cid=eff40ef2d3&mc_eid=3f115d53cc
---