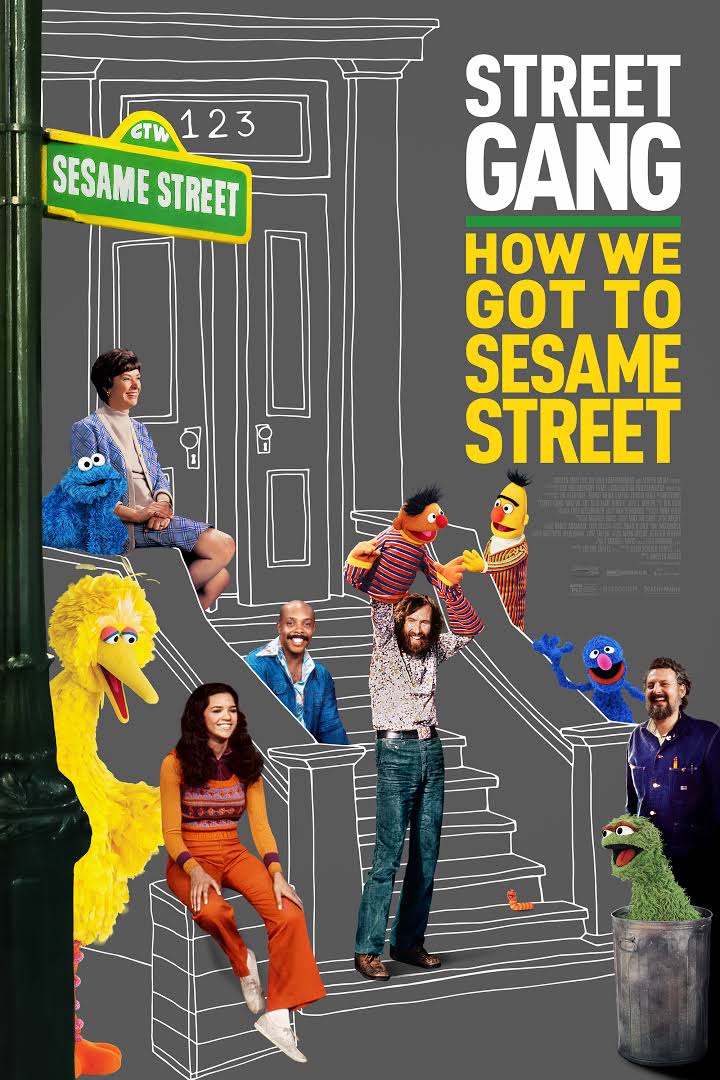 Florida Film Festival: Documentaries Part 1
Street Gang: How We Got to Sesame Street
Directed by Marilyn Agrelo
Starring Joan Ganz Cooney, Jim Henson, Frank Oz, and Jon Stone</b>
As Television engulfed America, visionary saw it could educate children as well as sell them sugary breakfast cereal. Joan was tasked with making TV more education, more diverse, and more entertaining. Jim Henson and Frank Oz were already doing goofy late night ads with puppets, and their services were pressed into action. The resulting show was not only hip and funny, it showed children how to count and how to make friends count as well. Henson's felt creations became stars and their presentation style not only engaged children, but adults as well. How to do this miracle of communication? The show never spoke down to the audience, old or young.
Not everything was lollipops and felt, of course. While the show began aimed at inner-city kids, it shows black and white people in positive social interactions and avoided the stereotypes of the era. In New York this wasn't a big deal, but in Mississippi we see how the state public TV programmers shunned this show. The calming Fred Rogers was about all the tolerance they could tolerate. This left "Sesame Street" show open to the commercial stations, and to them viewing numbers were money, and they cared little about racial niceties. "Sesame Street" showed death as part of life. When Mr. Hooper (Will Lee) passed away he wasn't just faded away. Rather the cast shows how to grieve and accept the reality of "Ain't coming back, no, never again."
But that was the exception. "Sesame Street" took a fun, positive view and excelled at tongue in cheek humor. Plenty of famous guest stars came around from Count Basie to Paul Simon to Steven Still. There's miles of tape in here, somehow all the out takes and flubs survived. It's treasure trove of back stage fun from the early days aof television. You'll see you childhood in here somewhere, and probably a lot more of your adult life as well.
Lily Topples The World
Directed by Jeremy Workman
Starring Lily Hevesh</b>
Lily Hevesh began life abandoned in her native China but was rescued by an American couple and raised in New Hampshire. Like many children, her favorite activities included setting up dominos and then watching them fall over. We've all done it, but she became an internet sensation for her elaborate, complicated and unexpected setups. YouTube and cheap cameras made her a star, and this documentary takes us from her early days as a child prodigy of knock downs to a successful young business woman and noted domino artist. Along the way she meets challenges but her mom and dad supported her to the point they traveled to major toy fairs seeking a manufacturing and distribution partner. By the time we wrap up her story, she has a manufacturing partner, soaring sales, and if she isn't rich, she's on her way. Lily : Living the 21st Century American Dream.
Holy Frit
Directed by Justin S. Monroe
Starring Tim Carey and Narcissus Quagliata</b>
Tim Carey is a talented, yet unknown L.A. Artist. His employer bluffs his way into winning the commission to create the largest stained-glass window of its kind in the world. The problem is, Tim doesn't know how to make a window of this size. After a desperate search, he finds someone who may have the answer – a famous glass maestro, named Narcissus Quagliata. Quagliata agrees to mentor Tim into greatness, or at least into a successful delivery. The window in question goes to a new Mega-church in Kansas where the slick pastor claims his church will rival Chartres Cathedral in beauty and longevity. Given we live in a disposable ear and these mega churches lack the discipline and tradition of the Catholics, I would question the length of this eternity. As the magnitude of the project sinks in, Quagliata begins to mentor Tim and soon allows him to do adult things like sprinkle the glass frit onto the ready-to-fire panels. There are hundreds of 20 by 20 foot panels and each must match perfectly in color and alignment with its neighbor. Costs mount as they will, and the deliverey looms with a hefty penalty for failing to make the contracted delivery date. Supplier issues, transportation issues and an EPA shut down all threaten the project. Tim has essentially bet the farm on this project. But by the grace of God and a long necked spoon he competes the panels and installs them on time. Personally, I find the iconography rather trite, but the panels are technically genius. If only the church hadn't hung two huge speakers right in front of the window. There are two compelling elements here – the technical struggles of creating a monster window, and the maintaining the team's motivation. Tim set his sights high and hit his mark, and while he may not be rich, but he's set a new standard in glass work. The megachurch has its show stopping window, which somehow clashes with Christ's views on pride and hubris. Tim spins off to start his own studio, Narcissus passes along a skill set in the tradition of the medieval craft guilds, and the church leaders may or may not have a trade mark the can exploit in the Art Glass business to send souls to heaven. And what does Jesus himself think? The film makers were unable to get an interview with Him, so we will just need to wait and see how this house of worship ages with it impressive yet cluttered artwork.
---