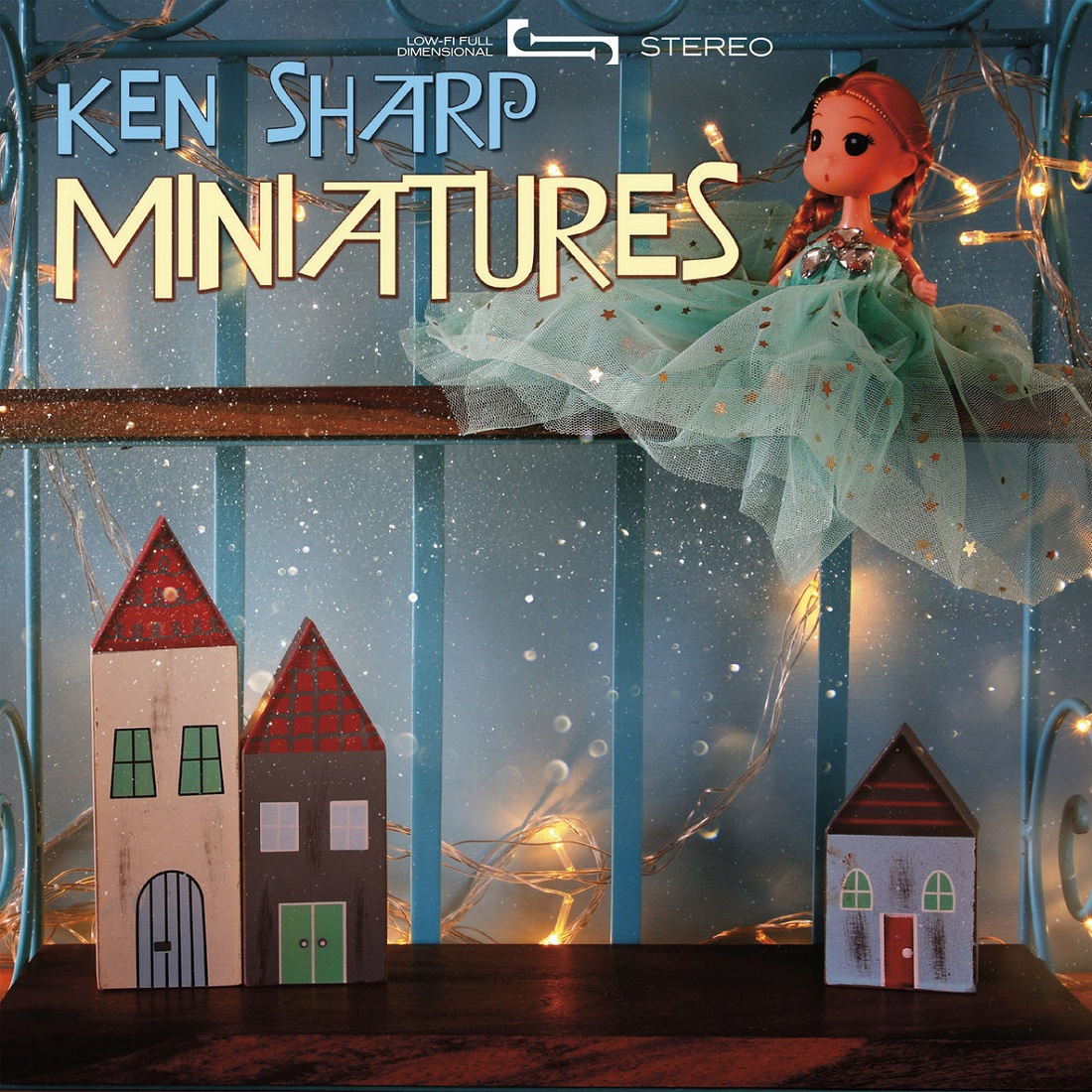 Ken Sharp
Miniatures
Jet Fighter Records
Throughout his storied career, best-selling author and celebrated musician, Ken Sharp, has collaborated with an array of iconic artists — from Hall and Oates to Simmons and Stanley. But with his latest audio offering, the prolific veteran singer / songwriter and multi instrumentalist goes at it virtually all on his own.
A truly exhaustive endeavor, Miniatures features a whopping 32 mini tracks — each clocking in at under two minutes — many under one minute — all written and produced entirely (and performed primarily) by Sharp. Released April 1, 2021, the playful and engaging collection is a self-described "low-fi effort" — one that finds Sharp painted perfectly within his stylistic late '60s / early '70s soft pop comfort zone.
Stripped down and totally fat-free, Sharp's tiny tunes twinkle throughout the record's 40+ minute running time — accented masterfully by his go-to aural accoutrements, including acoustic guitar, electric guitar, bass, mellotron, piano, synth, bell tree and sparkling percussion.
Brimming with Sharp's signature-style allure, opening tracks "Me & My Big Fat Mouth," "Susannah Silently Shining" and the epic-length 1:56 "Day In, Night In" set the stage nicely.
While Sharp rarely misses his mark, Miniatures does provide more than a few particular standouts, such as the "thunderclap"-feeling "Perfect Sun," the "fab"-flavored "4am" and the "kid"-friendly "Something's Happening."
However, it's the delicate, piano-driven love song, "I Am Here," that shines brightest among the 32 junior-sized gems. Clocking in at just a smidge over a minute, it's a random example of when a Sharp song pays the price for the record's concise format. Arguably Sharp's all-time most magnificent composition, "I Am Here" owns additional WOW-factor with chilling violin and viola contributions from Kaitlin Wolfberg, and deserves at least 2:50-worth of real estate.
Impressive and exhaustive, playful and appealing, Ken Sharp certainly has outdone himself this time around. In sum, for proper pop purists, Miniatures packs maximum punch.
kensharp.bandcamp.com
---