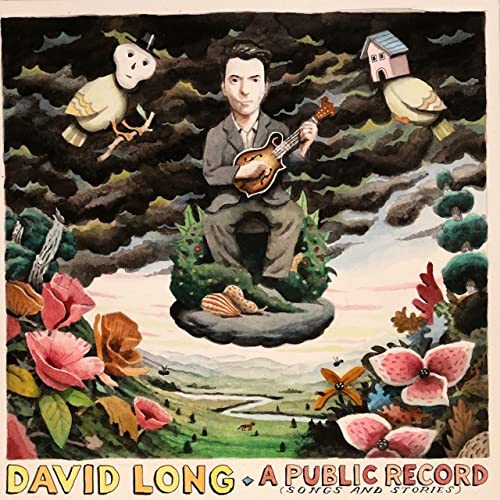 David Long
A Public Record: Song and Stories
David Long is an artist with a focus on capturing the sound and feel of the golden age of folk and Americana. Not only is he able to capture the essence and the natural storytelling of that unique wave of music, but also the nuances of the production, with a sound that feels like a time machine.
It's quite a departure from his post-punk days leading Into Paradise, but just as real and consistently good.
The "time capsule" sound is no coincidence: the band made a conscious decision to record using some of the finest equipment from the '40s and '50s, and the beautiful roundness of the mixes is indicative of how much passion and care went into this project. The songs were recorded just as it used to be done back then: just a band performing together as a unit, rather than doing multiple overdubs and fixing things in post.
If you close your eyes, you can almost see legends like Pete Seeger, Hank Williams, or Woody Guthrie recording their own music pretty much in the same exact way, and these iconic artists are definitely a spiritual presence on this album as well.
The retro-inspired production has something in common with records such as John Mellencamp's No Better Than This or Bruce Springsteen's Seeger Sessions album, both of which are heartfelt tributes to folk music, recorded using some amazing vintage equipment some people can only dream of.
Although A Public Record: Song and Stories is definitely inspired by some very specific sources, the album still retains a strong personality of its own on account of the great musicianship displayed on the songs. This is not a collection of covers, but a selection of original songs spanning over 20 years of music, with David pouring his heart into his lyrics and stories.
The band is really tight, and David's vocals are intriguing and magnetic. He wears the hat of the storyteller to perfection, perfectly fitting within the mix. His vocals have a present, cut-through sound that never overpowers, but perfectly sits within the mix. The guitars and banjo parts are perfectly executed, while the strings are romantic and atmospheric, bringing a level of cinematic depth to the audience that you will certainly notice from the get-go.
---