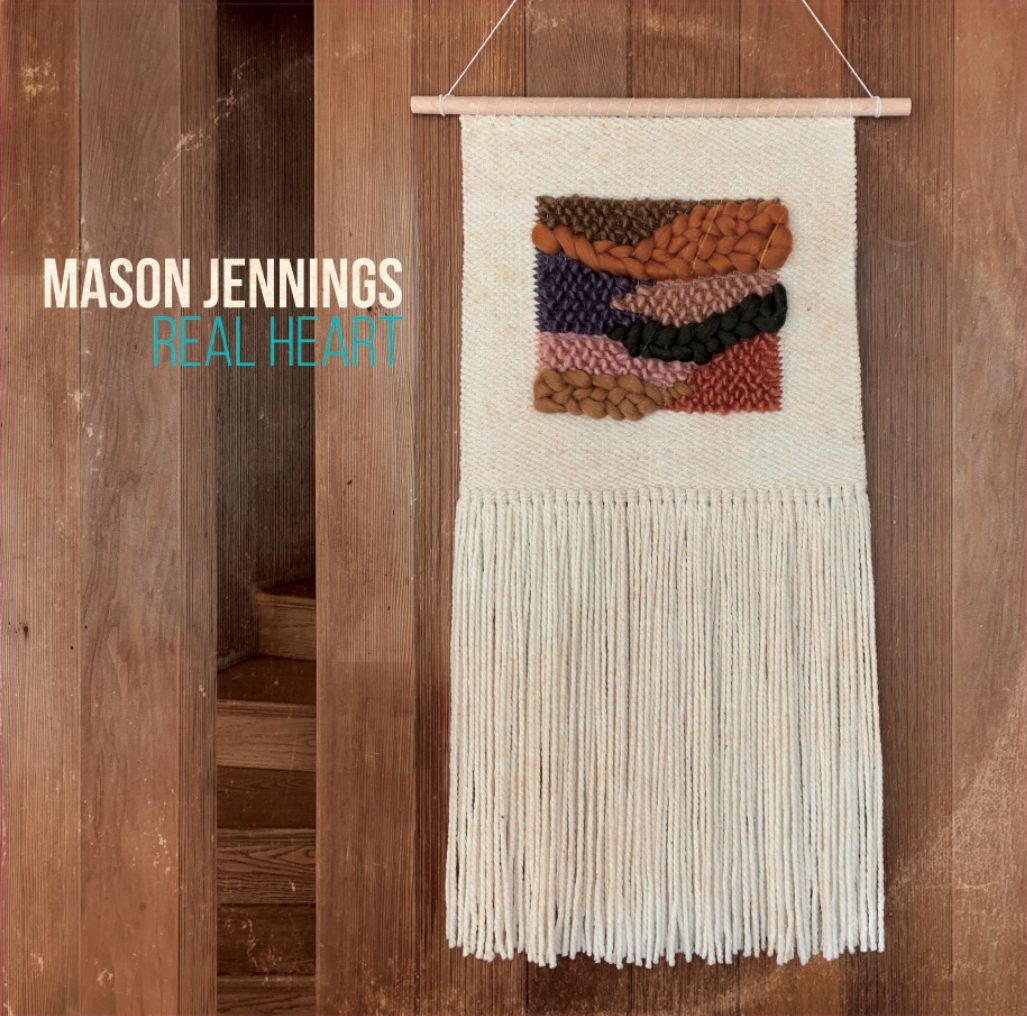 Mason Jennings
Real Heart
Loosegroove
When I read that Mason crafted the songs on Real Heart from his lake house outside St. Paul, Minnesota, staring out at the water, it made all the sense in the world that I was able to fully appreciate the album while staring at a lake where I regularly kayak and find focus on late autumn afternoons.
Jennings' first-person narratives are as natural as conversation. He is letting you in, with the assumption you are open to hearing the truth, the opinion, the observation, and the projection. Real Heart comes at a time when we're primed for vulnerability from songwriters, but hungry for a new take on familiar themes.
This is a spare recording. The minimal accompaniment reminds me of Paul Simon's earlier solo work. While the songs don't have obvious hooks, I found myself humming along to a few tracks as if I knew them from another time. I don't remember that happening since 1998 and "Butterfly."
"Tomorrow" will get your attention with optimism wrapped in gratitude. "On the Brink," released as a single, is a trademark Jennings truth-bomb, asking us to be aware of the motives of those who litter the vocabulary of love and spirituality for selfish gain. The video provides great illustration, but not without a dose of Jennings' wry sense of humor. "The Demon" is one of my favorites. The song lets us into Jennings' world as one who has battled anxiety and agoraphobia, but gives us an anthem of victory to hold onto. "I had the dream again last night, the demon in his car; he had horse-hair fingers and peppercorn eyes… " puts us face to face with our own demons and fears. Who can't relate to this?
Real Heart is a relatable portrait of someone who is enjoying a fresh start, but aware of the obstacles that can and will rise. Imagine you're in a room with the writer and his guitar. Songs are being crafted as you visit and enjoy the view. Someone hits "record," and the result is an unassuming but prolific collection of songs from an artist who stays out of the limelight, but deserves to be illuminated.
---