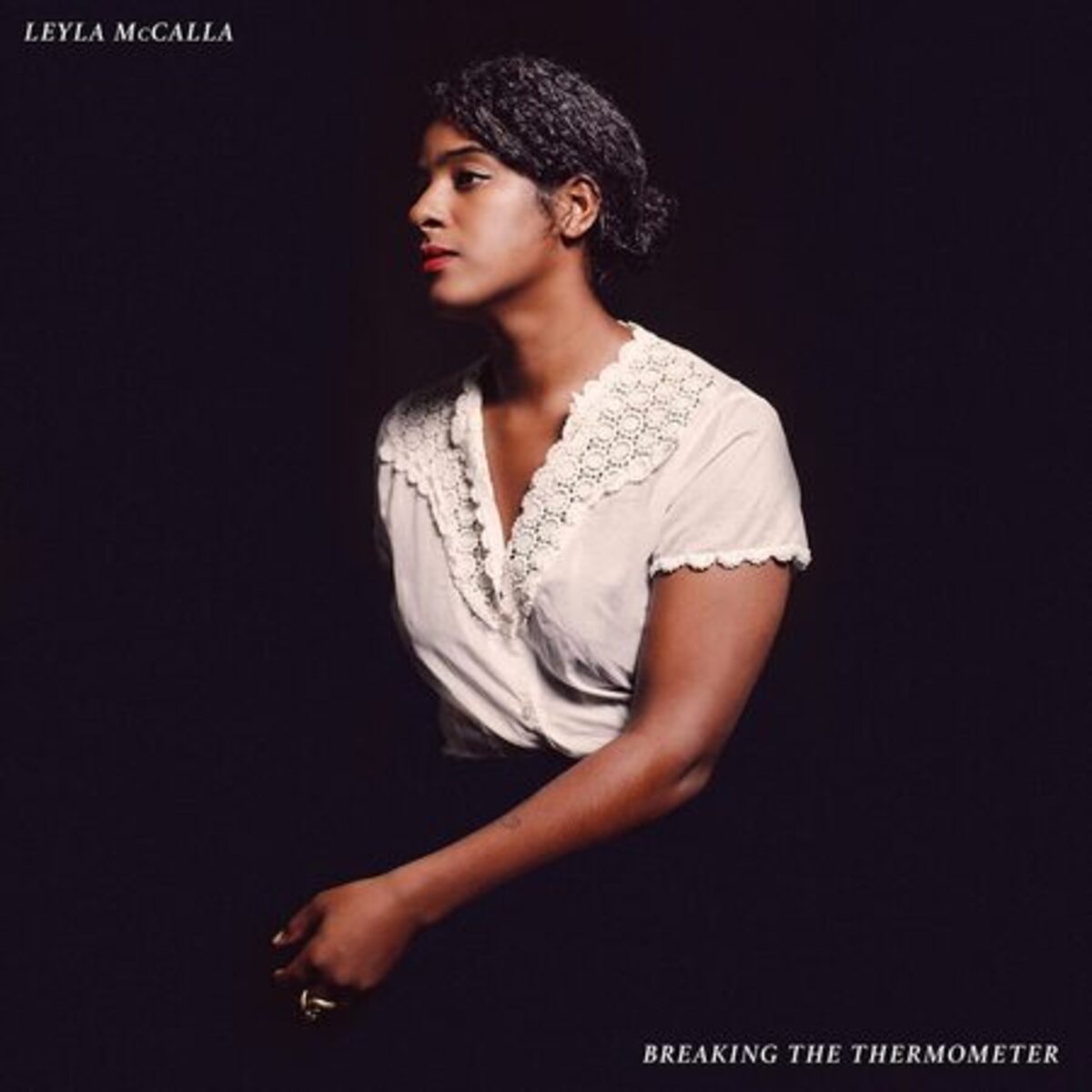 Leyla McCalla
Breaking the Thermometer to Hide the Fever
Anti
I know there is a lot about this record that I'm just not getting. Breaking the Thermometer to Hide the Fever came about when Duke University asked Haitian-American musician Leyla McCalla to create a work based on the archive of Radio Haiti-Intera. The station launched in the 1950s and was an independent voice in Haitian politics and culture until Léopold Dominique was assassinated in the courtyard of the station. The radio station spoke truth to power and broadcast in Creole.
McCalla was given free rein to work with the archive to tell a story about Haiti. The project had its stage debut in Miami, where she presented the piece as a true multidisciplinary work. For the Miami performance, McCalla was accompanied by two drummers and dancer/choreographer Sheila Anozier, along with film and audio recordings from the Radio Haiti-Intera archive. When I say I'm missing a lot when playing the record, I'm obviously missing the visual elements of the work. Leyla sings in both English and Creole, and while I can appreciate the beauty of the language on the Creole songs, their meaning escapes me.
"Nan Fon Bwa" opens the set with a recording of Leyla talking to her mother on the phone about the summer she spent with her aunt in Haiti. The brief conversation sets up the idea that what we think we know about Haiti is not the same as the life being lived on the island. "Fort Dimanche" is one of the pieces I wish had translations for. McCalla plucks out a melody on banjo and sings in Creole with audio samples scattered throughout. (Fort Dimanche was a prison in Port-au-Prince).
"You Don't Know Me" begins as a lilting Caribbean tune you might hear at a beach resort. Leyla laments, "You don't know me, bet you'll never get to know me at all. There's nothing you can show me from behind the wall." As the song progresses, the music gets harsher, with angry guitar and cymbal crashes. I suspect the song is taking aim at the tourists who experience Haiti though "tourist prison" resorts where the real country is kept safely outside.
McCalla told the Miami Herald, "I hope that people in Miami and beyond take away that Haiti is a beautiful place. It's a nuanced, complex place just like the United States. I hope that it helps to deconstruct some of the stereotypes and stigmatization that people have had of Haitians." I think Breaking the Thermometer will have an impact on those who engage with the work. At the very least, it will encourage me to think about Haiti with more compassion.
---