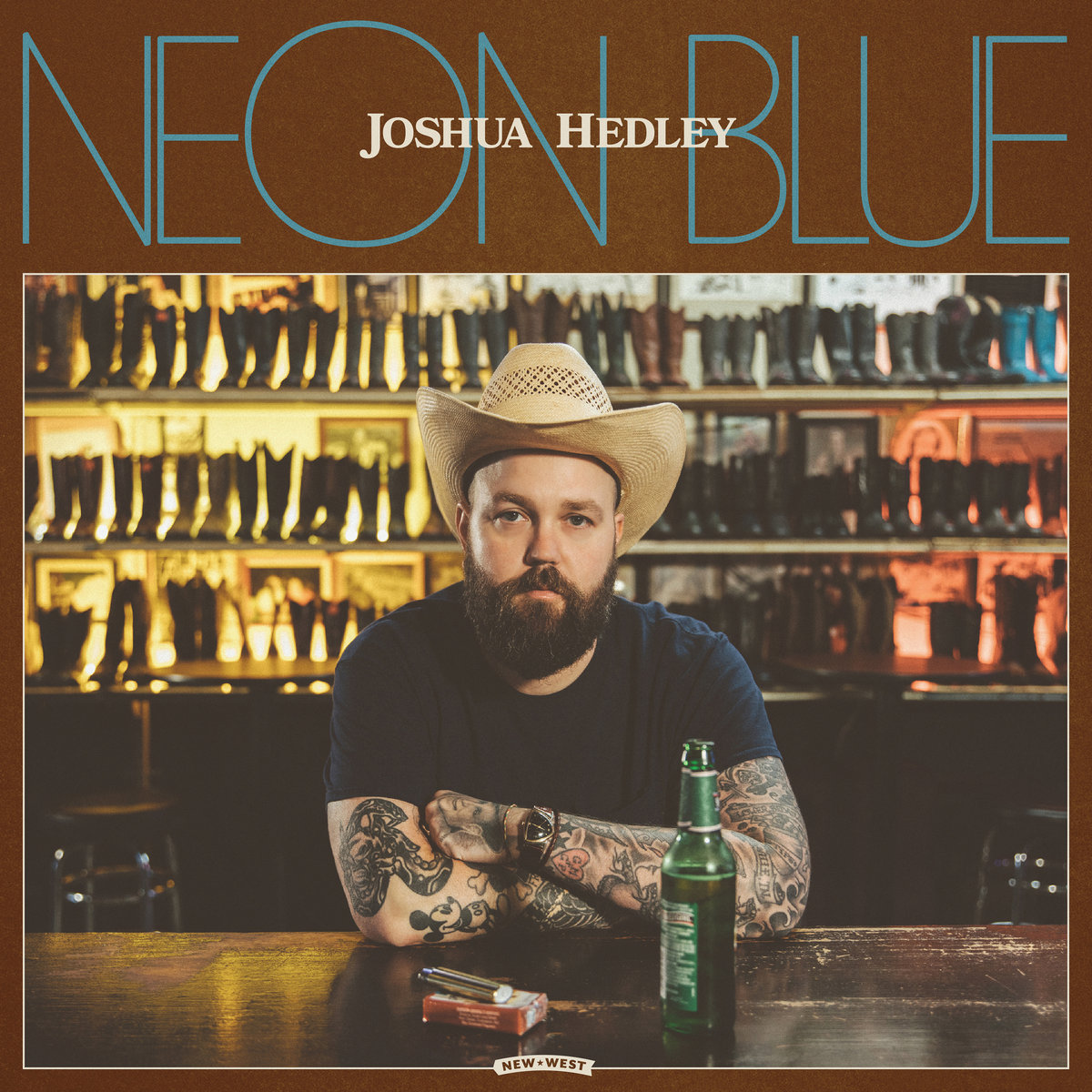 Joshua Hedley
Neon Blue
New West Records
Josh Hedley's newest album, Neon Blue, takes me back to the earliest days of '90s country with an album that tips its Stetson to legends like Joe Diffie, Sammy Kershaw, and Alan Jackson. He competently captures the sound and vibe of those songs and actually sent me back into my CD collection to drag out some of those classic albums. Neon Blue checks every classic country box whether lyrically, melodically, or instrumentally and is a true pleasure to listen to each time I hit the play button.
"The last bastion of country music," says Hedley, "was the early 1990s, roughly 1989 through 1996. You could turn on the radio and immediately know you're hearing a country song. You could still hear steel guitar and fiddle. But there was a hard fork around 1996 or '97, when country veered off into pop territory. Neon Blue asks, What if that fork never happened? What if country kept on sounding like country?"
Hedley answers that question in each track on the album, starting with the opener, "Broke Again," which has actual honky-tonk piano and as twangy a telecaster sound as anything you'd hear from a Dwight Yoakam album. "Old Heartbroke Blues," "Down to My Last Lie," and "Let's Make A Memory" masterfully capture the ballad/heartbreak genre with a style and grace difficult to find anywhere on the airwaves anymore. The number of small details, from the smooth fiddle in the aforementioned "Down to My Last Lie" to the steel guitar, fiddle, and piano in tracks like the album's namesake, "Neon Blue," all add up to a phenomenal second album.
It is a real treat for connoisseurs of this Americana/Country & Western/Traditional country genre to get an album like this that truly captures what makes the music so great. The album is available on all streaming platforms and in a variety of physical formats, including CD and a mix of vinyl releases at various independent record stores throughout the U.S. Visit Joshua Hedley's website to find where physical copies can be purchased and stay up to date on any Joshua Hedley news.
---