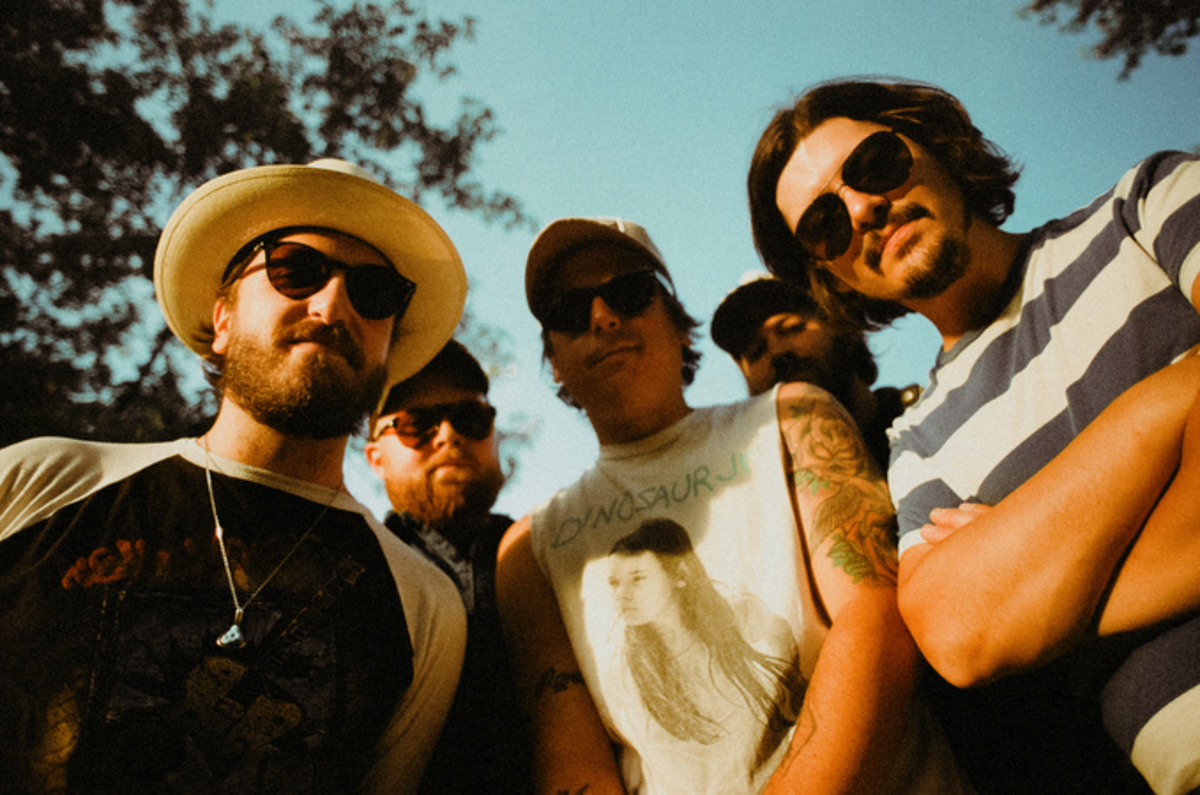 Wild Feathers
Alvarado
New West
True confession: it took me several listens to warm up to this album. I wasn't thrilled at first. The full immersion on the fourth listen convinced me to think again. Now it's in my regular playlist. Go figure. Music is like that.
Nashville-based Wild Feathers released Alvarado via New West Records in October 2021—a fine followup to 2020's Medium Rarities. The band continues to take their "DIY is best" approach on this 12-track release, and it's not surprising to see it gaining steam and new ears in radio, while keeping fans since the band started out a decade ago, hungry for more.
This is a straight-ahead country sound I've come to expect from Wild Feathers, with Jayhawks style harmony and a Calexico vibe that throws a curveball at the predictable.
On the title track opener, we get a dusted-off uptempo ode to the California desert settlement. While it's not exactly the Alvarado we know from Steinbeck classics, I don't doubt that some of the same characters would be at home there.
"Ain't Lookin'" is the stomper with a hook that I first heard on commercial radio. This is the song you'll sing a little off-key with your friends after a couple of whiskeys at a show. There would be nothing wrong with that if you did. It's got the swagger of early Hayes Carll with the confidence that comes from getting back up after a fall.
On "Over the Edge," Joel King reflects on the state of things. We know what "the things" are. We've all had so much time to reflect, and there isn't a songwriter who hasn't attempted to put the hard truth to music in the last couple of years, but King gives us another angle to consider, with: "Take a look at what happens to your voice, Cause if you don't use it you're gonna lose, Take a look at what happens to your choice."
Those pesky touring blues rise up in the southern-fried rocker "Out on the Road." It's not an exaggeration of the reality of touring for a band without a big backing, but somehow they manage to make it sound halfway tolerable.
I found more depth in "Get Out of My Own Way," wrapped in an uncluttered melody. No boot-stomping here, just a great song with nothing to distract from the lyrics. Wrapping up the album with "Another Sunny Day" is a great sign-off to this playful record that celebrates DIY with respect for the listener who might need a few rounds to be convinced this is a keeper.
---