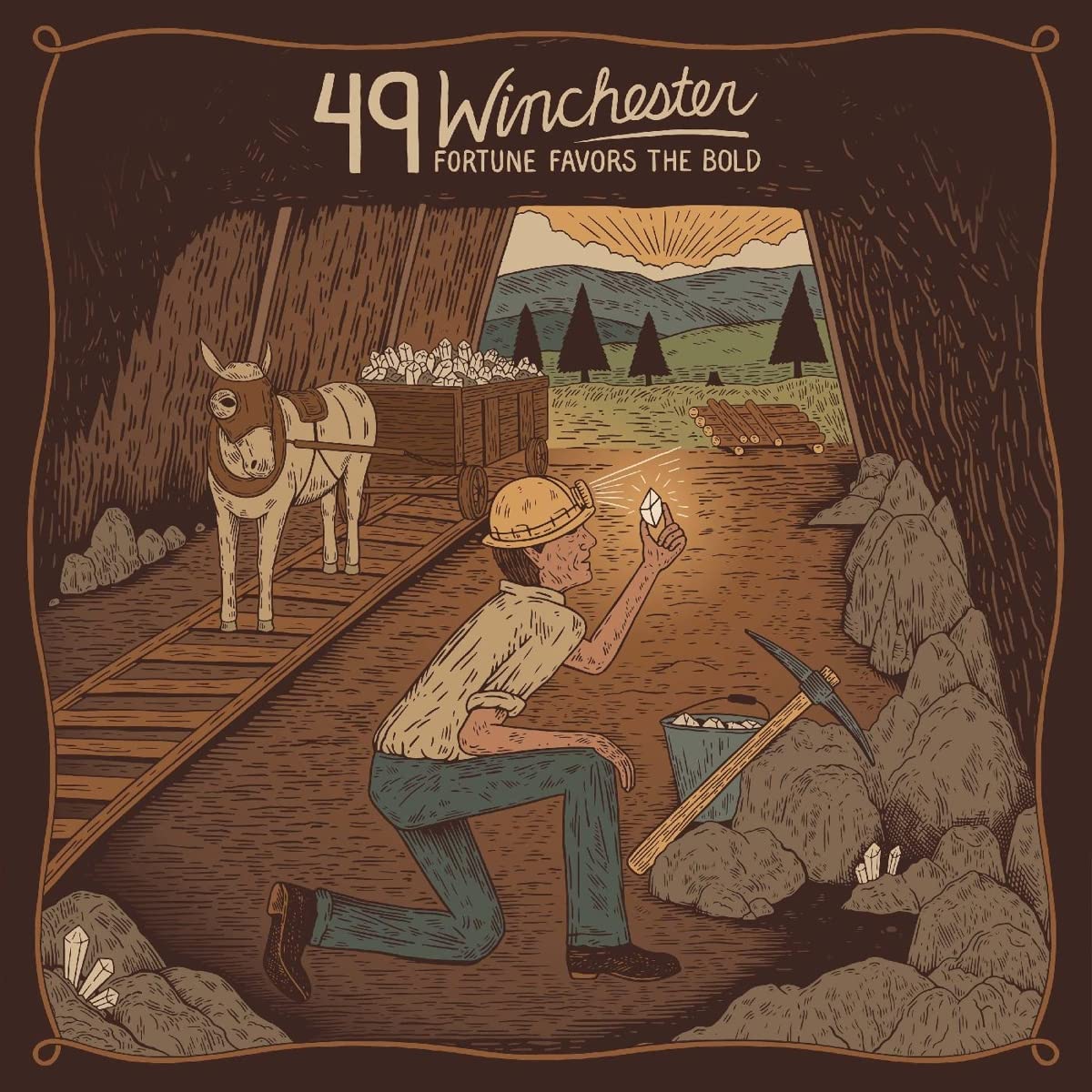 49 Winchester
Fortune Favors The Bold
New West Records
49 Winchester's 4th album Fortune Favors The Bold could not be a more perfect statement of the way they continue to blaze a trail through the music scene. Both in the caliber of the music they create and the way they make bold choices for each album, it is an apt description of what 49 Winchester consistently brings to the table. And with chart placings the first week of the album's release at #4 on iTunes Country Albums, #7 for both Top New Artist and Current Country, and #10 on the Folk Americana chart, the fans are yelling loud and clear with their listening and dollars that Fortune Favors the Bold is exactly what they have been waiting for.
The album has a polish to it that makes each track super tight, but these guys always maintain their Appalachian edge, which drew me to their music to begin with. Opening with "Annabel" is a great example of that, with Eagles-esque harmonies and melodies subtly echoed by each instrument throughout the song. "Man's Best Friend" flips that around in a straight-up honky tonk tune with a great story wrapped inside of it. The third song out of the gate brings it all back home to "Russell County Line," a beautiful ballad that pines for back home and where these guys are constantly rooted.
It's difficult to even begin to pick a favorite, as the album just continues giving throughout. It reminds me of the great classic albums you just put on repeat over and over. For me, it's the incredible details they put into the album that put it in the running for one of my favorite albums this year, whether the incredible acoustic guitar sound on the aforementioned "Russell County Line," the swelling organ on "All I Need," the storytelling in "Damn Darlin," or well, the entirety of the song "Neon," which I just decided is my favorite.
Fortune Favors The Bold was produced by 49 Winchester and Stewart Myers with additional recording by Kenny Miles and mastered by Dave Polster. Grab your copy from their website, New West Records, or any online retailer of your choice. You can also stream it on your favorite platform, but however you decide to listen, get to it soon and experience a true masterpiece of creativity.
---