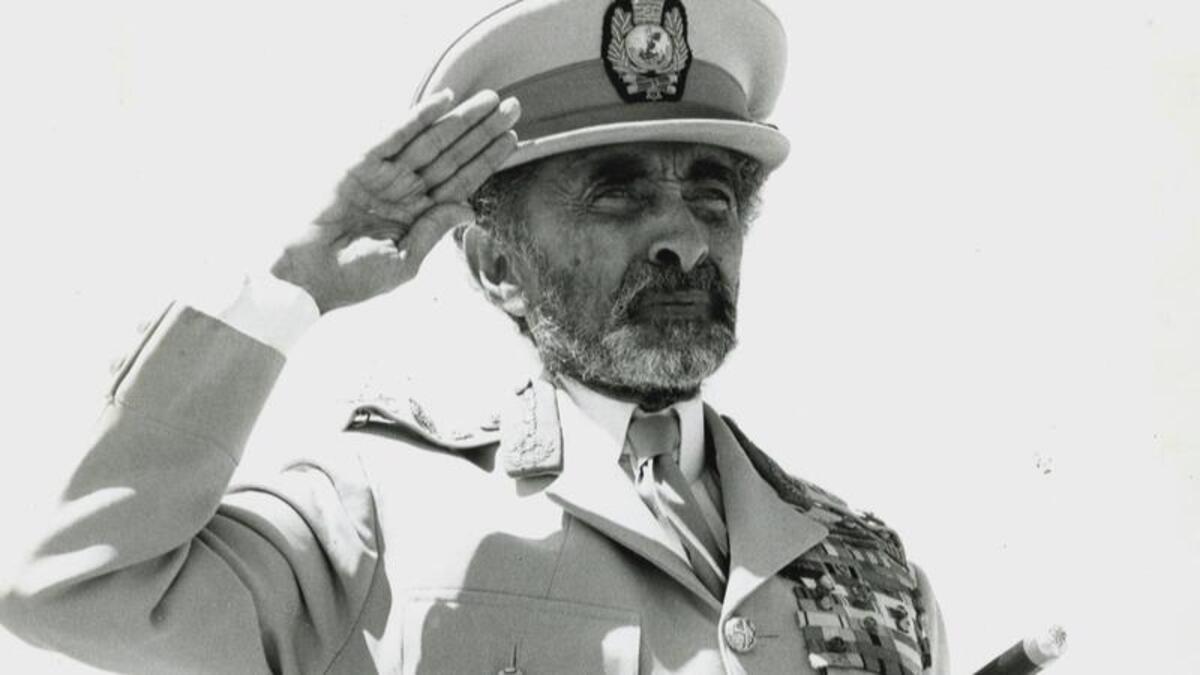 Haile Selassie's Centennial
The 100th Birthday of Ethiopia's Last Emperor
On July 23, 2022, the world celebrates the one-hundredth anniversary of Haile Selassie, Ethiopia's 225th and final emperor.
As the Rastafarian messiah who will lead Africans to freedom, Haile Selassie's birthday is one of the holiest days of the year. Selassie's "earth strong" is celebrated annually with traditional Nyahbinghi drumming in a 4/4 heartbeat rhythm on thunder, funde, and kete drums with shekere accentation.
Rastafarians play Nyabinghi drums at Bob Marley Museum, Jamaica
Born in 1892, Tafari Mahonnen ruled Ethiopia as Ras Tafari, regent and crown prince, and got a huge promotion in 1930 to Imperial Majesty, Emperor Haile Selassie I, Power of the Trinity. Having King Solomon and the Queen of Sheba in the family tree probably helped Selassie get a great start in politics, where he worked to modernize Ethiopia after WW II. Ethiopia's presence in the League of Nations and the United Nations is due to Selassie, who is also credited with the formation of the Organization of African Unity, precursor to today's African Union, in 1963.
Bob Marley's song "War" is inspired by Haile Selassie's October 1963 address to the United Nations, an ever timely excerpt of which appears below.
"And we must look into ourselves, into the depth of our souls. We must become something we have never been and for which our education and experience and environment have ill-prepared us. We must become bigger than we have been: more courageous, greater in spirit, larger in outlook. We must become members of a new race, overcoming petty prejudice, owing our ultimate allegiance not to nations but to our fellow men within the human community" ([Address to the United Nations, 1963](https://en.wikisource.org/wiki/Haile_Selassie%27s_address_to_the_United_Nations,_1963)).
Grace Jamaican Jerk Festival celebrates Jamaican and Rastafarian culture in Queens, NY, on July 31, 2022.
[Haile Selassie](https://en.wikisource.org/wiki/Haile_Selassie%27s_address_to_the_United_Nations,_1963)
---