Lon Chaney: Before the Thousand Faces, Volume 2 (Blu-ray)
directed by Joseph De Grasse and Charles Giblyn
starring Lon Chaney, Dorothy Phillips, Murdock MacQuarrie
Undercrank Productions
Outside of Charlie Chaplin and Buster Keaton, Lon Chaney may be the most beloved and well remembered silent star over 90 years after his passing. Even casual movie fans know his work in The Hunchback of Notre Dame, The Phantom of the Opera, and perhaps the most famous lost film of all time, Tod Browning's London After Midnight. Sadly, most of Chaney's filmography has been lost, some due to volatile nitrate film stock, but most simply thrown away or destroyed to reclaim the silver by the studios who owned them. A huge part of film history was done away with via short-sighted business decisions, so every silent film that survives is a small miracle. We are fortunate to have enough of Lon Chaney's pre-1920 film work still available, intact or in fragments, to flesh out a second Blu-ray volume of Undercrank Productions' Lon Chaney Before the Thousand Faces.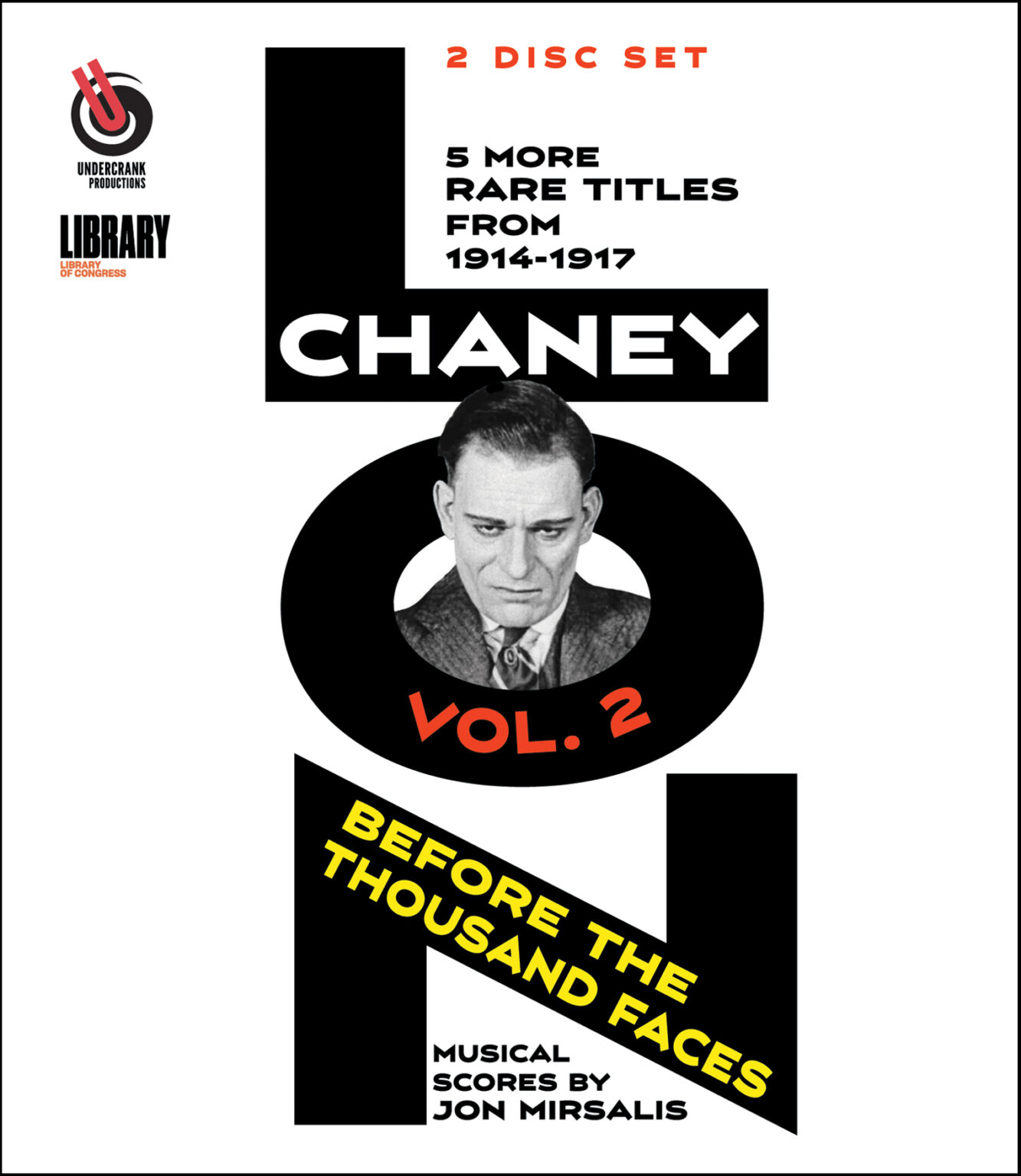 In this collection of films ranging from fragments to complete features, Chaney may not be physically transformed by makeup, but his acting chops and mesmeric screen presence are undeniable. The films on this set that are the most Chaney, albeit in very different ways, are Triumph and The Scarlet Car. Both films directed by Joe De Grasse feature Chaney in the kind of roles that would make him a legend.
Triumph (1917) is the pretty standard but still powerful tale of innocent ingenue Nell Baxter (Dorothy Phillips), who, seeking stardom on the stage, is caught in a power struggle between her lecherous theater director David Montieth (William Dyer) and drama critic and struggling playwright Paul Neihoff (Lon Chaney). Neihoff pulls Nell's strings as she manipulates everyone in orbit to get a great starring role (which just happens to be in Neihoff's play) with tragic results—it is a silent melodrama, after all. Sadly, the last two reels of Triumph are lost, and we are left with just a synopsis of the climax of the story. It's a shame, because the tragic tale of young Nell was captivating up to that point, and the finale teaser was sure to deliver. Chaney is not the focus of the film, but his presence weighs heavy on every scene. The actor would go on to play a number of increasingly strange and unhinged characters throughout his career in films like He Who Gets Slapped, The Unknown, and Phantom of the Opera.
Chaney and Joe De Grasse teamed up again the same year with the quirky crime drama The Scarlet Car. Lon Chaney's prowess with makeup is quite evident in this tale of a bank teller framed for embezzlement and presumed killed in a car accident. He looks unrecognizable from his turn in Triumph, with his wild hair and blond goatee that carry a fair amount of the acting weight in this character role.
Private collectors and the invaluable resources of the Library of Congress made these films possible for release, and the entire set was restored, produced for video, and scored by Jon C. Mirsalis, an accomplished accompanist and Lon Chaney expert who has run lonchaney.org for over 25 years.
Lon Chaney Before the Thousand Faces is a wonderful but frustrating collection of films and artifacts, because it is a sobering reminder of what we have lost. The acting range on display even in mere clips of longer films shows Chaney's chameleon-like approach to acting, which is such a contrast to the very notion of a movie star. He was an actor's actor who created characters that continue to resonate with audiences a century later.
---