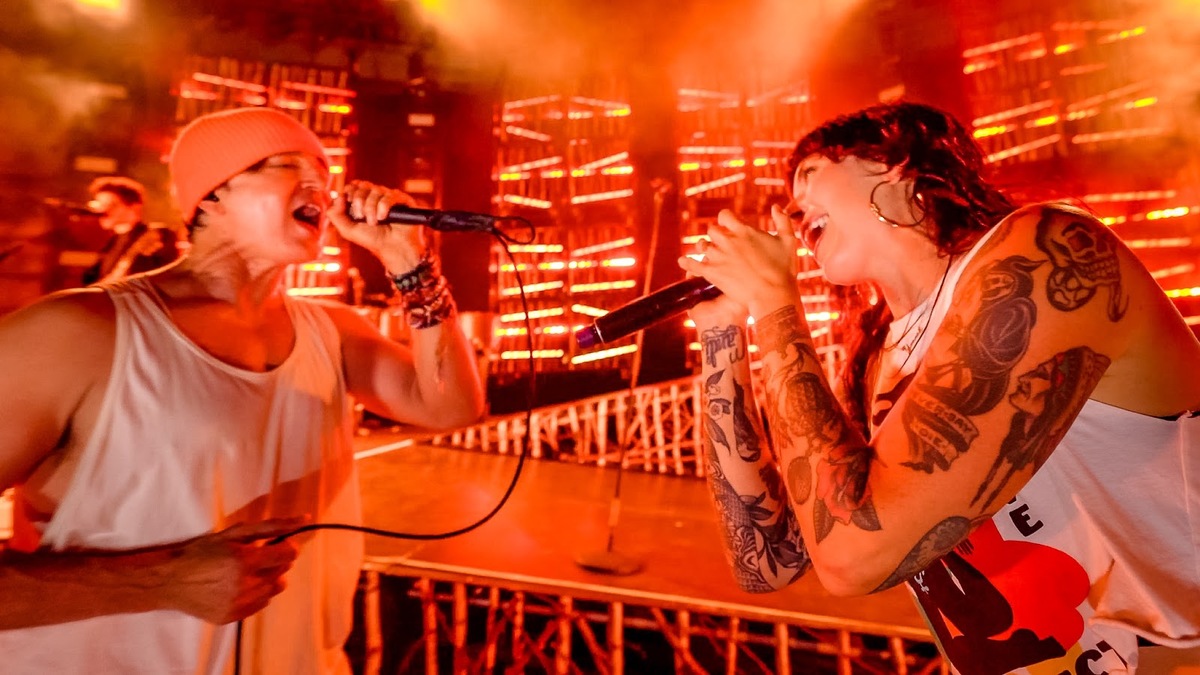 Third Eye Blind & Alexis Krauss Share Live Version of Hits on 2022 Tour
Alexis Krauss of Sleigh Bells, who are currently on tour, joined Third Eye Blind on stage for the first time since their collaboration on the 2020 title song for Screamer. Watch the official live versions of "Losing A Whole Year" and "Screamer," filmed July 22, 2022 during the Summer Gods tour at PNC Bank Amphitheater in New Jersey.
Third Eye Blind will be touring throughout 2022, including Summer Gods: 25 Years in the Blind, with Taking Back Sunday and Hockey Dad. Tickets are on sale now.
Find more new music from Ink 19 Magazine at Spotify.
---