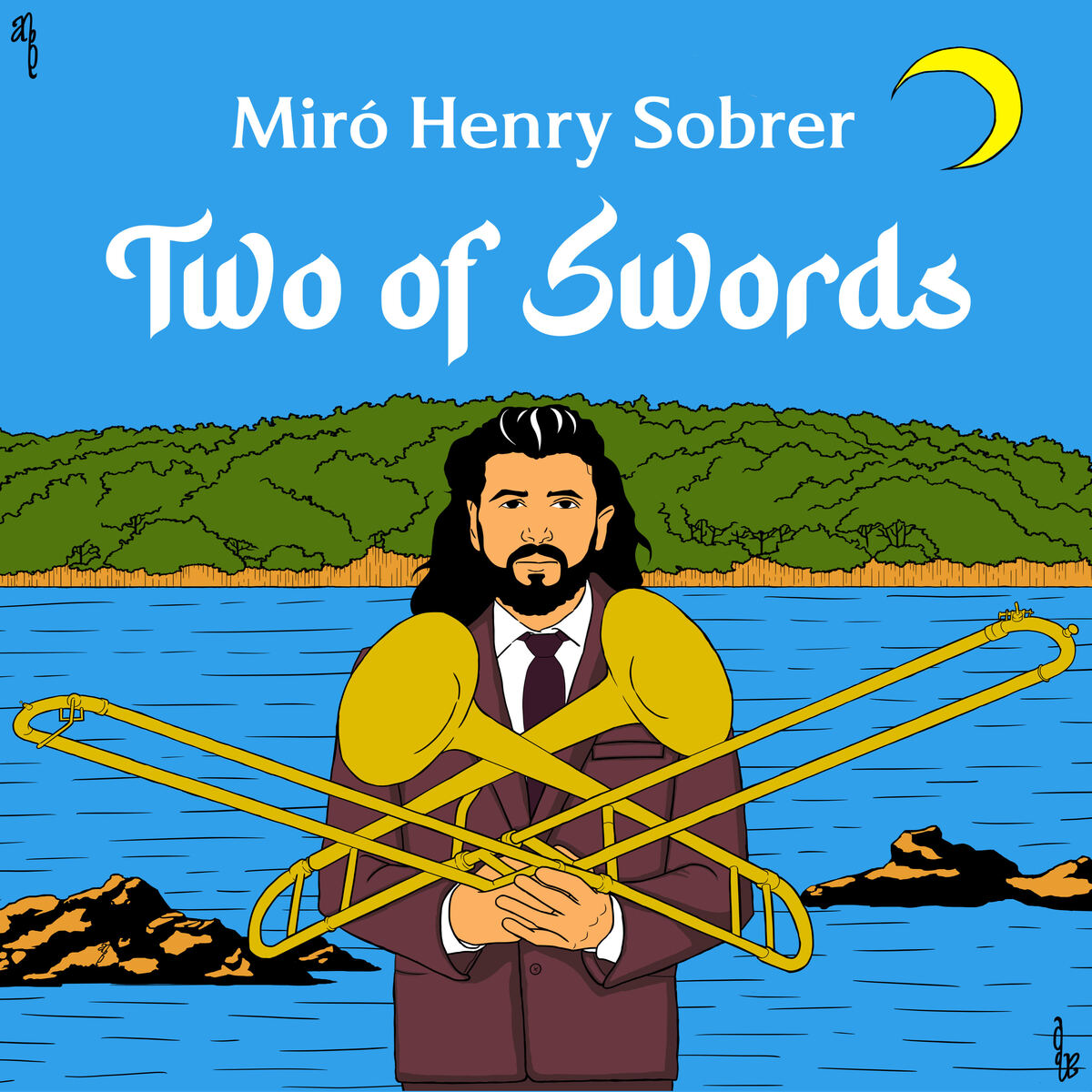 Miró Henry Sobrer
Two of Swords
Patois Records
We all respond to grief in different ways. Miró Henry Sobrer dealt with the death of his father and the overall sorry state of the world by throwing himself into his music and his heritage. Two of Swords is Sobrer's tribute to his father, Catalonia, and the esoteric world of the tarot. Josep (Pep) Miquel Sobrer (1944-2014) was a writer, translator and poet. The spoken introduction is an interpretation of "Two of Swords" from Josep's book, A Poet's Tarot.
Two suites, "Dream Combat" by Catalan composer Frederic Mompou and Sobrer's own "Unity Suite," dominate the album. "Dream Combat" is a radical reimagining of the original piece as a Latin jazz epic with spoken sections by Catalan poet Josep Janés i Olivé. "Unity Suite" blends Indian classical music with Catalonian folk and Latin jazz. Sobrer revels in the discordant combination and resolves the sonic conflict to reveal a deeper unity.
All this talk of tarot and Catalonia may give you the impression that Two of Swords is an arcane piece of exotica. Sobrer's music dances with occult mysteries, ethnic pride, and lovely jazz. The star of the show is Sobrer's magnificent trombone work. From the understated duet that underlies "Two of Swords" to the muscular jamming of the "Unity Suite," Miro's horn is front and center. "Bridge Over the Tiber" is a good showcase for the trombonist in all out jazz mode. Two of Swords is entertaining, thought-provoking, and you can dance to it if you want to.
---