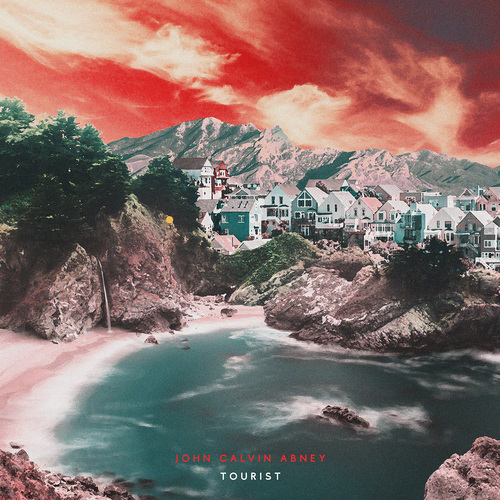 John Calvin Abney
Tourist
Black Mesa Records
Just when I think I've heard the best of what John Calvin Abney has to offer, he pulls out all the stops and blows my mind again. His latest album, Tourist, is aptly titled as he takes you on a self-reflective journey that began shortly after the pandemic started. He made his way from San Francisco to Austin, exploring various pit stops to soak in his surroundings and gain inspiration along the way.
In that traveling, tourist spirit, Abney also chose to track the album remotely at various hotel rooms and the spare bedrooms of friends in lieu of a formal studio. That decision lends a tremendous amount of variety to the lyrics and the sound of each track as he shares the journey with you. Add in the fact that long time friend and collaborator John Moreland added his contributions remotely as well—the album is jam-packed full of heart and soul.
Tourist opens with "Full Moon Friend," a laid back California vibe that features tastefully layered synthesizer and John's signature acoustic guitar sound. The first half of the chorus sets up the album as John sings "Western drift, feel myself drift through the colors of the wind and the places I've been." All those places are as prevalent as John's own roots, and the influences of each tourist stop imprints another unique story.
Songs like "Call Me Achilles" and "Long Black River" continue digging into John's varied roots with a very subtle groove that is reminiscent of the Tulsa Sound made popular by J.J. Cale. John packs all the little nuances of his life and travels into the album, and the end result is quite possibly my favorite of all John's work. Grab the album from his website as a digital download, CD, or vinyl, or find him on your favorite streaming services.
---