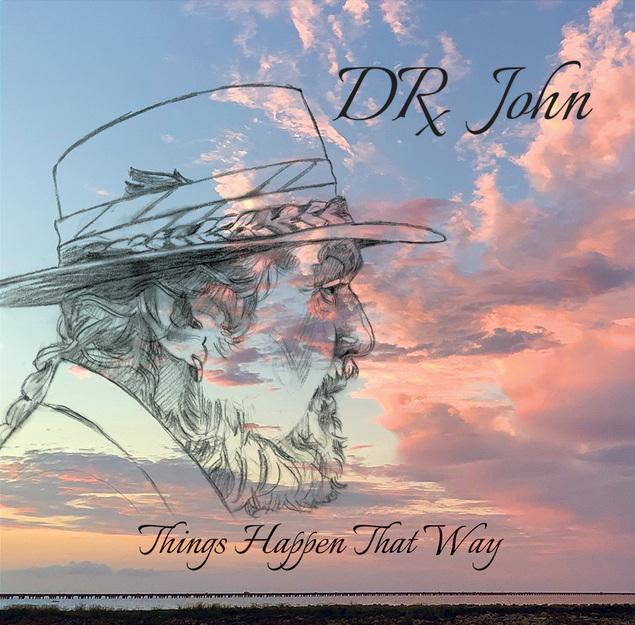 Dr. John
Things Happen That Way
Rounder
The last time I saw Dr. John (aka Mac Rebennack, Jr.) at the Capitol Theatre in Clearwater, Florida, I was worried about how frail he looked. The show was a little off, which I attributed to changes in his band not having fully jelled yet. Shortly after that show, Dr. John announced he was retiring from the road for what Off Beat Magazine called "a well-deserved rest."
Rest means something different for a man who has spent six decades playing music. Dr. John's "retirement" project was an album acknowledging the Country Western songwriters he admired. The Doctor teamed up with producer and guitarist Shane Theriot to work up songs by Willie Nelson, Hank Williams, Sr., Jack Clement, and… the Traveling Wilburys.
Mac's family insists that the project was never intended to be a farewell album. He'd been talking about doing a Country Western project for years. Seeing as this turned out to be his last studio album, it's hard not to read an awareness of his declining state into the collection.
Things Happen That Way opens with Willie Nelson's "Funny How Time Slips Away." Mac gives the country lament to the passage of time a mellow Jazz groove. Mac's spooky take on "Ramblin' Man" gives the confessional a ghostly sheen. When the Doctor sings, "Did you ever see a robin weep? When the leaves begin to die? Like me, he's lost the will to live," it sends shivers down my spine. And that Traveling Wilburys song is "End of the Line." It is still a celebration of life with buddy Aaron Neville and newcomer Katie Pruitt along for the ride. In this version, the final station feels like it's within sight.
Doc gives us three final compositions on Things Happen That Way. "Sleeping Dogs Best Left Alone" and "Give Myself a Good Talkin' To" are the sort of comic story songs Mac has always been fond of writing. They remind me of the sort of songs he was writing around the time of Desitively Bonnaroo. "Holy Water" is a more serious, introspective number in the vein of the songs on Locked Down. "Holy Water" looks back to the drug that sent the young Mr. Rebennack to a Texas prison in the early 1960s. When he got out of prison, he headed to Los Angeles to focus on his music.
I'm not sure what I think of "Give Me That Old Time Religion." The duet with Willie Nelson has a campfire singalong feel. It just doesn't click with the rest of the tracks and I associate "Old Time Religion" with hate spewing televangelists. I'm sure it has a completely different meaning to Willie and Mac. I'm also not sure what I think of the Lukas Nelson version of "I Walk on Guilded Splinters." It's a dark and forlorn version but nowhere near as creepy as the original. The Nelson version has lonesome guitar solo replacing the "Did I murder?" backing vocals.
I'm glad Dr. John was able to make one last album doing something he'd always wanted to do. It's not going to be remembered as classic Dr. John, but it's a solid album. Goodbye, Mac. Thanks for all the music.
---