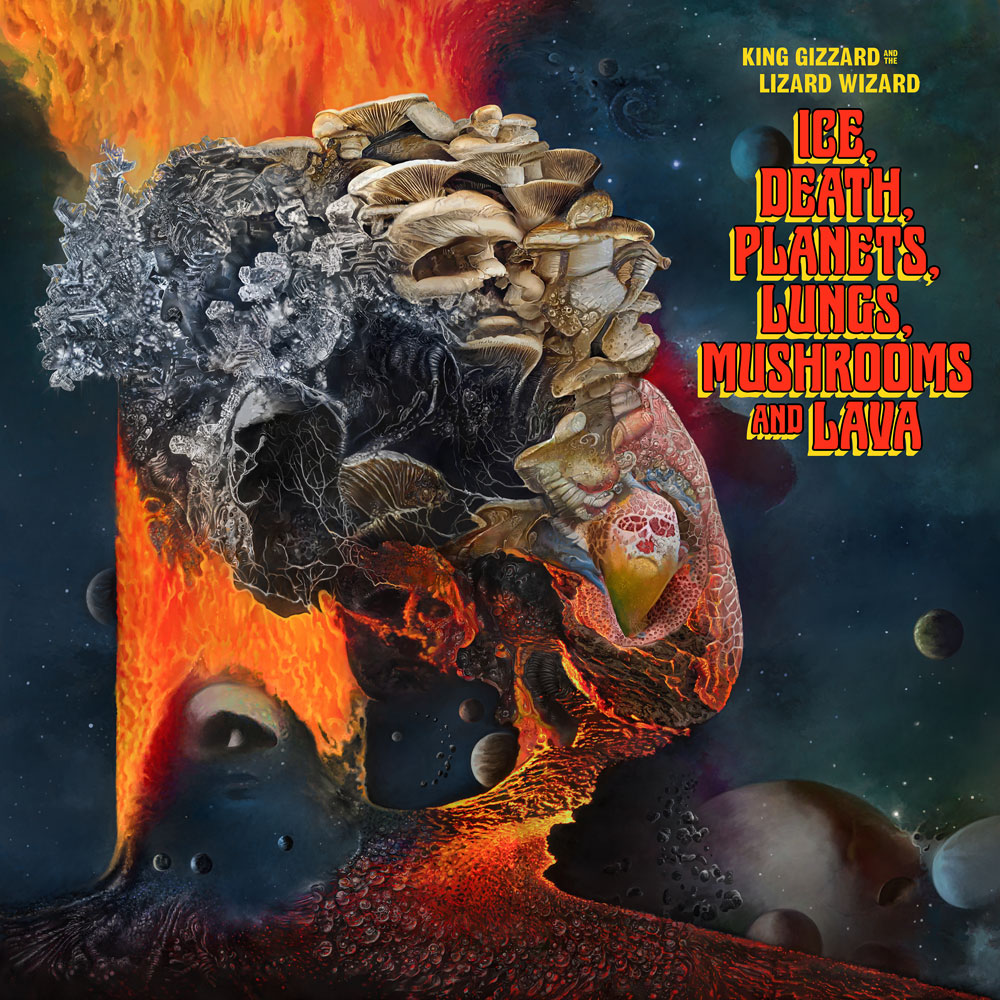 King Gizzard and the Lizard Wizard
Ice, Death, Planets, Lungs, Mushrooms and Lava
KGLW
After listening to the latest release from King Gizzard and the Lizard Wizard titled Ice, Death, Planets, Lungs, Mushrooms and Lava, I did a little internet research to find out more about the album and how it all came together. The band states that each song follows one of seven modes of the major scale: Ionian, Dorian, Phrygian, Lydian, Mixolydian, Aeolian, and Locrian. The songs were recorded through jam sessions over seven days, each day a different scale and BPM. And if that's not clever enough, the album's title is a mnemonic for the seven modes. Bugga' me. From a person who has no knowledge of what the hell all of that is about, I do know one thing: this is a really good album.
Opening track "Mycelium" gives us a little bit of an island feel, while "Ice V" feels more of a jazz/funk fusion. My personal favorites are probably the most psychedelic: "Magma" and "Iron Lung." But don't get me wrong, this whole album has a '60s psychedelic/'50s cocktail groove feeling to it. Lots of flutes, saxophone, piano, and spacey guitars. I try not to get into lyrics when I write reviews, but mushrooms are mentioned in more than one song. Since mycelium is a network of fungal threads, and if you've watched the various documentaries that have come out recently regarding mushrooms and how everything is tied to mycelium, you get a better idea of the overall theme. The closing track, "Gliese 710" (a roaming star that could rain millions of comets down on earth in the future), closes with these lyrics:
Boil the water, bury the dead. Destroy the planet, collapse the lungs. Disintegrate the mushroom, join the volcano. Be a cloud of gas upon the night sky.
If you haven't heard, this is the first of 3 KGLW albums to drop this month. October 12 will give us Laminated Denim (an anagram of and spiritual successor to their early 2022 release, Made in Timeland) and Changes drops at the end of the month.
---