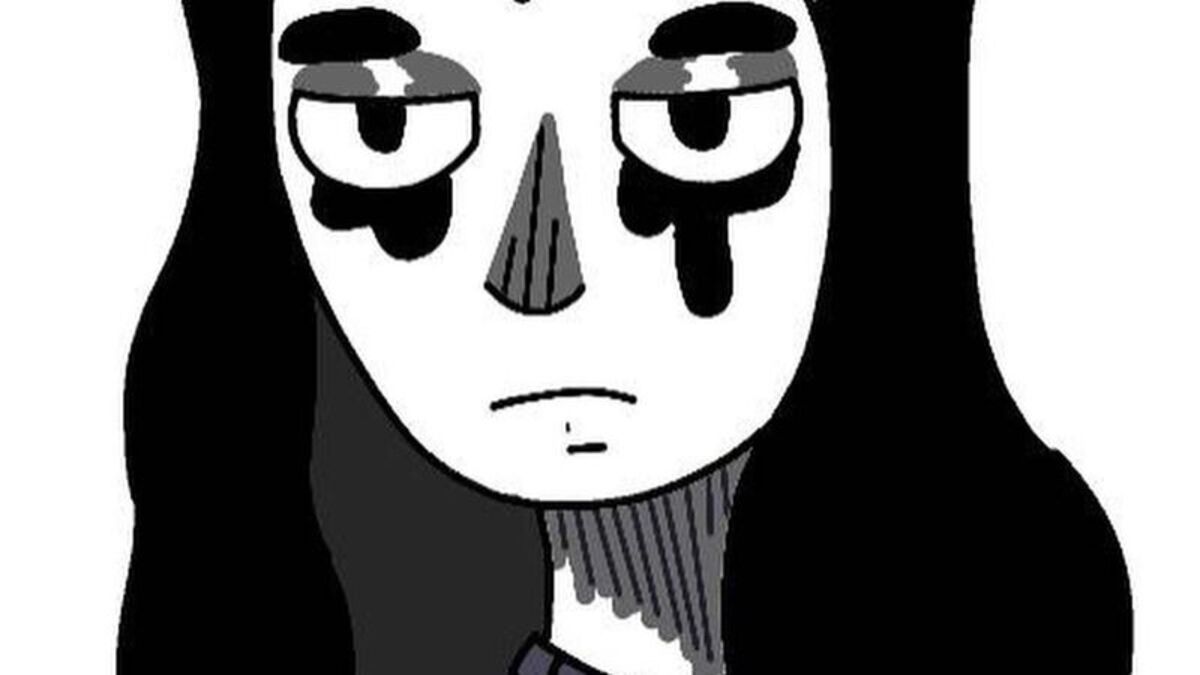 An Interview With Starberry
by Elijah McDaniel
Starberry makes music that is undefinable. Taking sounds from rock and roll and post-punk and a large helping of a personal secret spice, he puts a complete flip on any genre you could try to pin on him. His newest single, "God Hear My Plea," features a voice reminiscent of a very sad Roy Orbison or Elvis mixed with a dirty boom bap drum track and some jazz bass layered in, and you can picture yourself in a grainy '60s TV broadcast in a smoky jazz lounge or in the studio with a '90s hip hop producer. Interrupted suddenly by a crescendo from desperation to rage, a wailing distorted guitar breaks through and you're suddenly pushed on stage with the Pixies. His voice loses its composure and reminisces on the classic punk sound. Overall, the song is saturated with feeling and expression. The muddy mixing makes it sound underwater, disconnected. The static and distortion in the drums interrupts the bliss of the instrumentals like a throbbing pain punching through your thoughts, echoing around in your head, as the song will be long after you're finished listening.
• •
Where are you from?
I'm from Jersey. I live right outside of Philly. I'm trying to move to New York City in the next few months.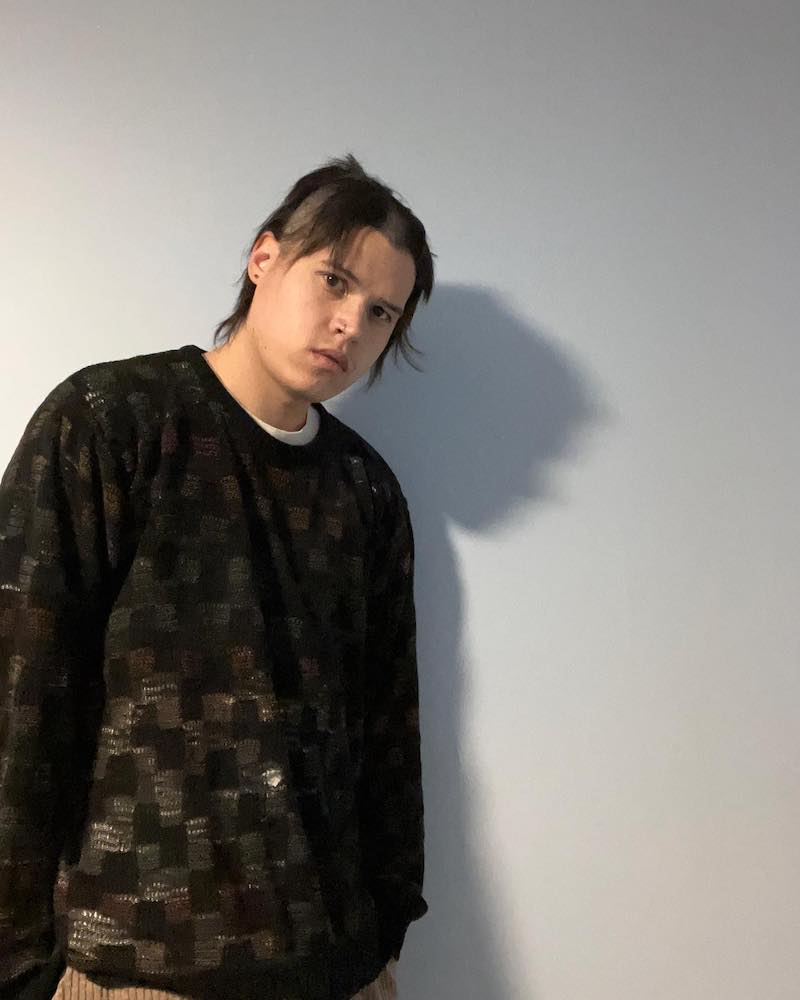 Where did your name come from?
I think it's just a cute name. Originally when I was forming the band, it was with my two homies, and the other person who was responsible for like a lot of the creative stuff was a girl and she's very into cute stuff. So I was like, Starberry is a perfect name for us 'cause it's very cute and the music's real fun. But eventually as we aged everyone dropped out, and I'm the last man standing. But I still see them like every weekend.
What is your experience with music? When did you start? What has your journey looked like?
I started playing cello in like 3rd grade. And then I wanted to switch to flute, but the girl I had a crush on… I remember the day they came in, they were asking everyone what they wanted to play next year. And I was about to say "flute," but then the girl I had a crush on went before me and she said violin, and I was like, "cello," because the strings section and the band were separate. Then I got into rock and roll bands in high school, and that's when I started writing. I played bass, then I switched to guitar when I was like 23, and now I'm 28.
I hear countless parallels in your music, from Elvis to modern Indie to lofi hip hop tracks to jazz. What would you say are your influences?
It depends on the song, and what I'm doing. I get asked this a lot in my life. For example like for "God Hear My Plea," there's two answers to what inspired that song. One, I was scrolling through TikTok, and I found this girl band, and they were popping off, and I thought, "what is popping off about them?" There was this video of them practicing, and the bassist was playing a really catchy bassline, and I was like, "I wanna write a song with a catchy bassline," so then I did. And that's what became "God Hear My Plea." And then for the chorus, I was just thinking Pixies. But it really depends on the song. Like the song "I'm Scared that My Grandma Will Die," that was heavily inspired by Black Moth Super Rainbow. And then "Could Be Nice," I studied jazz guitar really hard, so the chord progression is very jazzy, but the aesthetic and the sounds are more inspired by the common Mac DeMarco-type indie.
What is your writing process like? Do the words or the music come first?
The music definitely comes first. The words take me the longest by far. If I was in an instrumental band I could write like 400 songs a day, but the lyrics take me a very, very long time to write. I wanna start writing where it's melody first, and then I write the music around the melody because the melody is most important, but my whole life I've written the music first and then put melody on top of it. So I'm slowly trying to transition out of that, but we'll see.
What is your favorite element in the process? Do you like guitar? Bass? Drums? Singing? Mastering and computer stuff?
Mixing, mastering, and recording is the worst. By far. Producing can be fun. Writing, when I'm just playing guitar and singing, that's fine. Probably the live shows are the most fun, because it's like reaping the rewards of all the labor. Like you've heard these songs, they sound good. I like to rip solos, stuff like that. The scene is really fun, too, especially like, "God Hear My Plea" is really fun to sing. When you just jump to a falsetto and you're just like, "yeah, I can do that." My singing leveled up dramatically last year. Because I was like, "I need to get better at singing." So I just started focusing on it every day, just singing and singing and singing, making sure my pitch is right.
What is your live show schedule like? How often do you do live shows?
Ever since Covid, the live shows have been few and far between. But before Covid, I was trying to play a show almost every weekend. But ever since Covid, like I'm 28 now, I've seen all my friends' music careers as they advance over the years, and from what I can tell, doing a show grind will never get you to the level that I want to be at. You need to grind shows, but the most important place is the internet. That's the biggest stage. I've really started hitting the internet super hard in the last year. But now, I'm ready to start playing shows again. Like I got a show in a couple weeks and another show two weeks after that. So hopefully this year I'd like to play a show at least every month or every other month.
Are there any other activities or practices you do that you feel help your creativity?
When I scroll TikTok with a pen and paper and I take notes on TikToks, it definitely gives me a lot of ideas, because I'm forcing myself and studying. But when it comes to music, I think subconsciously, since I started writing music in high school, I try to make it a point to be as detailed as possible when I figure out what I do and don't like about songs.
Do you have any larger projects planned?
I have an EP that's written. I just need to record it, produce it, etc.
Do you have a name picked out?
Yeah, Breakup EP. I wonder what it's about.
What is your favorite song right now? What are you listening to?
"God Hear My Plea." Haha, no, I have been listening to that song a lot because I like it, but this is the first year where I've actually been listening to my own music casually. But before that I was really into "Venus Flytrap" by Brakence. I like a lot of Brakence. I'm starting to dive into this new SZA album pretty hard. I've started getting into 2hollis. I don't know, it's like the new version of Myspace music, it's awesome. I love the production and the synths on it. But I haven't found my new obsession song. I get obsessed with songs where like it's the only thing I listen to for like weeks, so I'm kind of in-between right now.
You can see Starberry live on February 14, 2023, at Kung Fu Necktie in Philadelphia!
Starberry • Instagram • Tik Tok
Feature image courtesy of Starberry
---