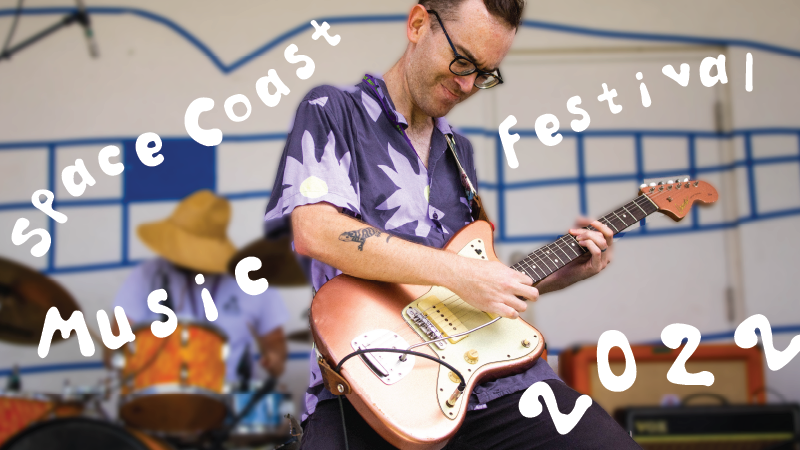 On November 5, 2022, almost 100 bands, 50 volunteers, nearly 70 vendors, and over 4,000 spectators came to the Eau Gallie Arts District to celebrate local music.
The Space Coast Music Festival (SCMF) was founded by Steven Spencer of the organization Harbor City Local and the band Sixty Foot Giant. Harbor City Local, a non-profit, supports local music through social media promotion, announcing shows and music releases, and making yearly compilations. Spencer wrote to me, "through these efforts, as we connected with local musicians and artists, we found many hoping for a local original music event."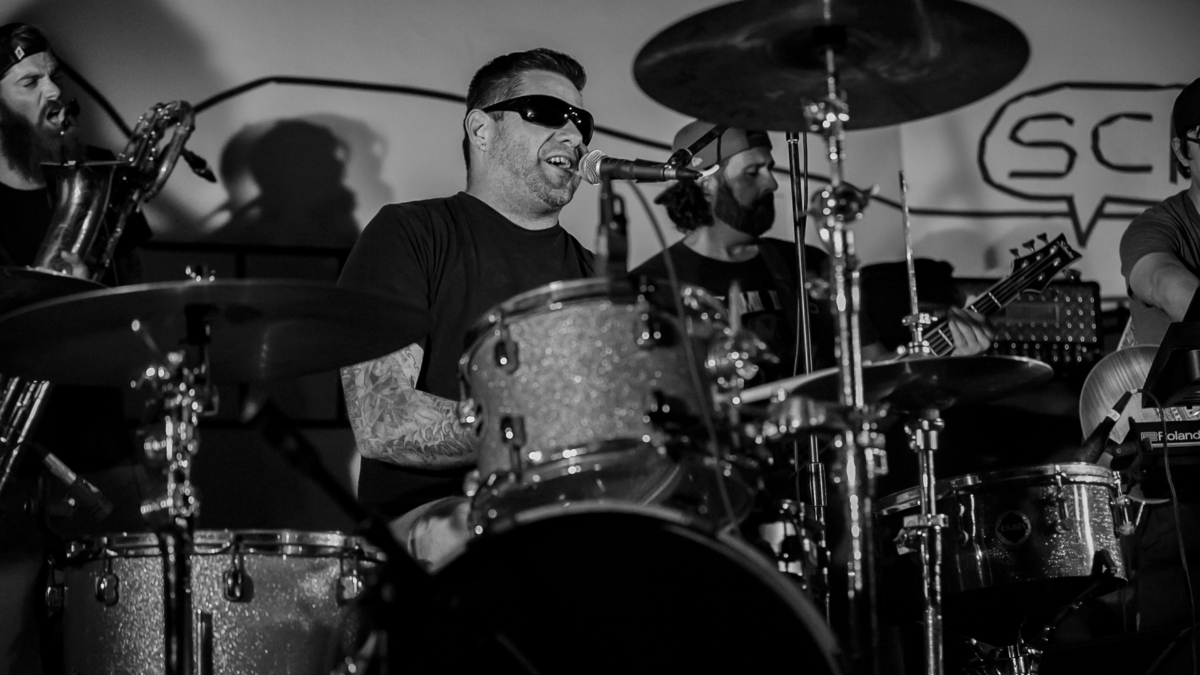 Being an educator, Spencer also wanted to find a way to use that music event to support music in Brevard youth. Thus, the Space Coast Music Festival acts as a fundraiser to support Brevard County Title 1 Schools. In 2019, the first year the festival was held, Harbor City Local raised and "donated around $13,000 to title 1 Brevard schools' music programs," according to Spencer. In 2021, checks were distributed to The Horn Section, Atlantic Strings Violin Shop, and Wickham Road Music, local music stores.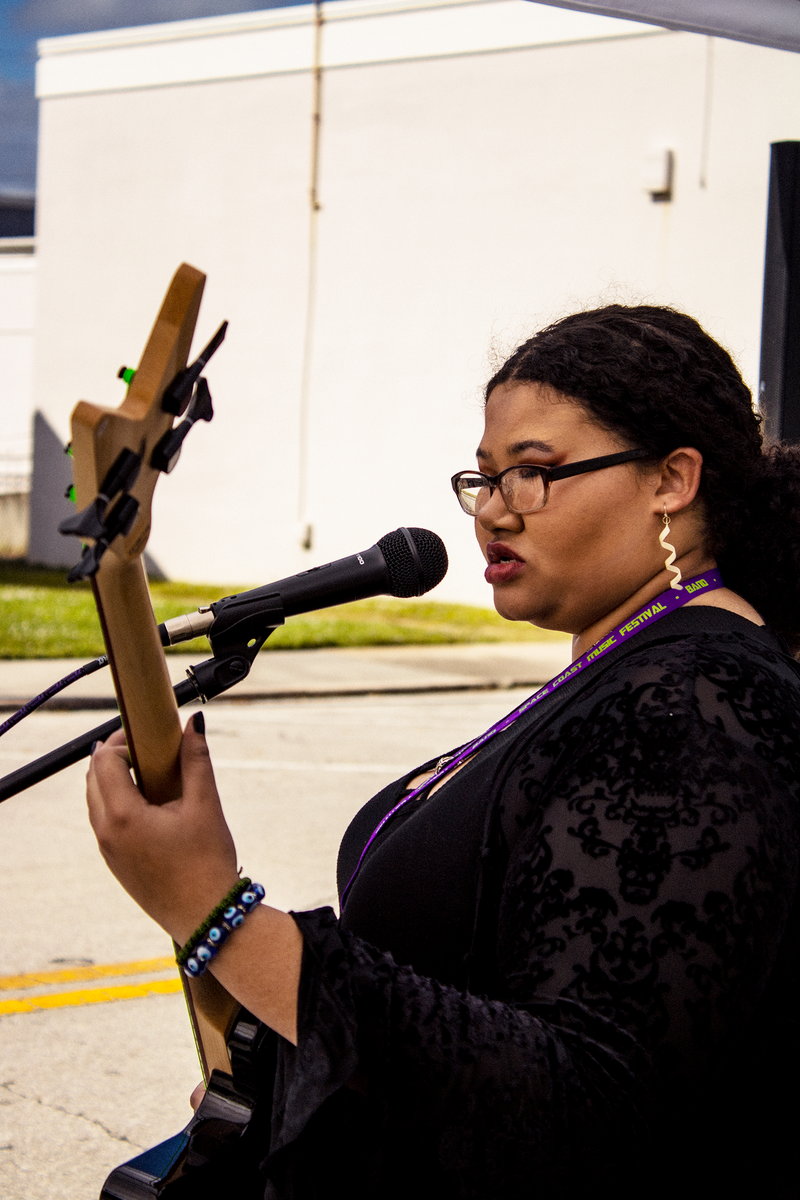 Spencer explained that "the funds will be used to purchase musical instruments that will be placed in Brevard County Title 1 Schools." At the 2022 festival, Harbor City Local started a scholarship program for kids interested in learning music, which they plan to continue in the coming years.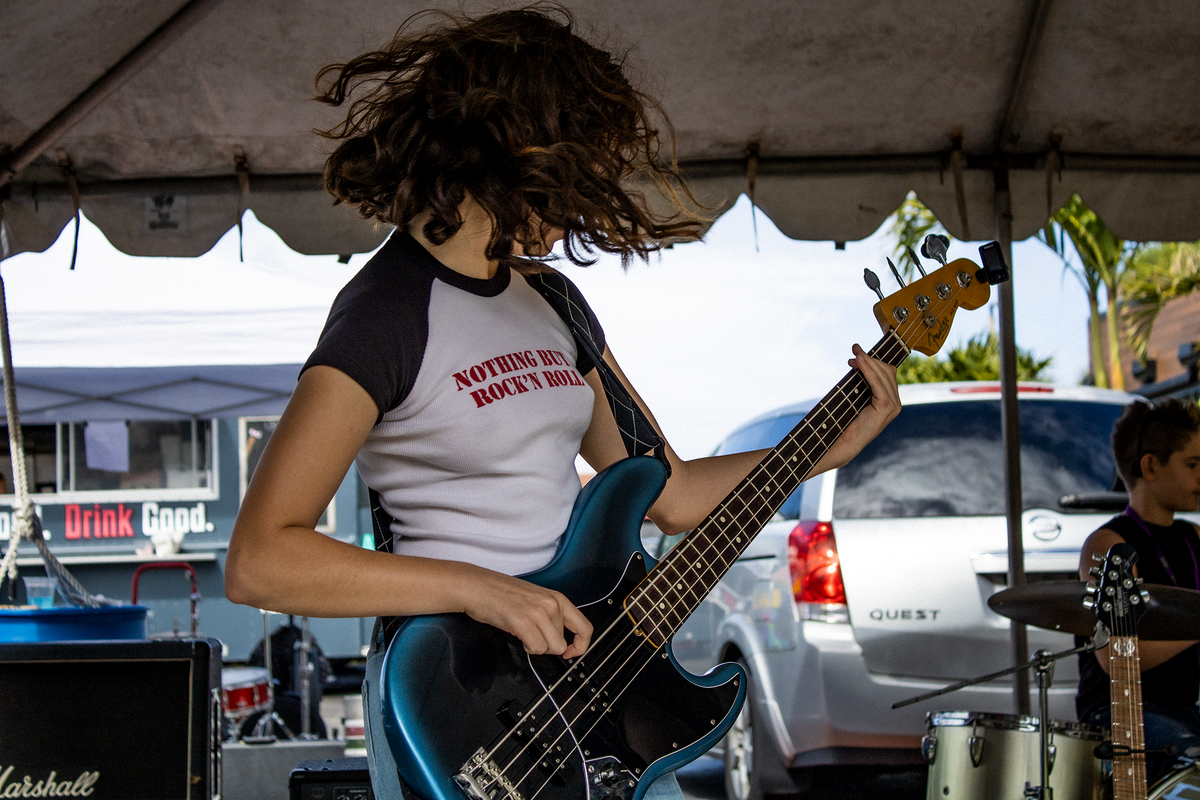 SCMF 2022 was headlined by the Supervillains, founded in St. Cloud, Florida. They have been active since 1996 and have 9 studio albums. They performed at the Against the Grain stage in the Eau Gallie Bandshell.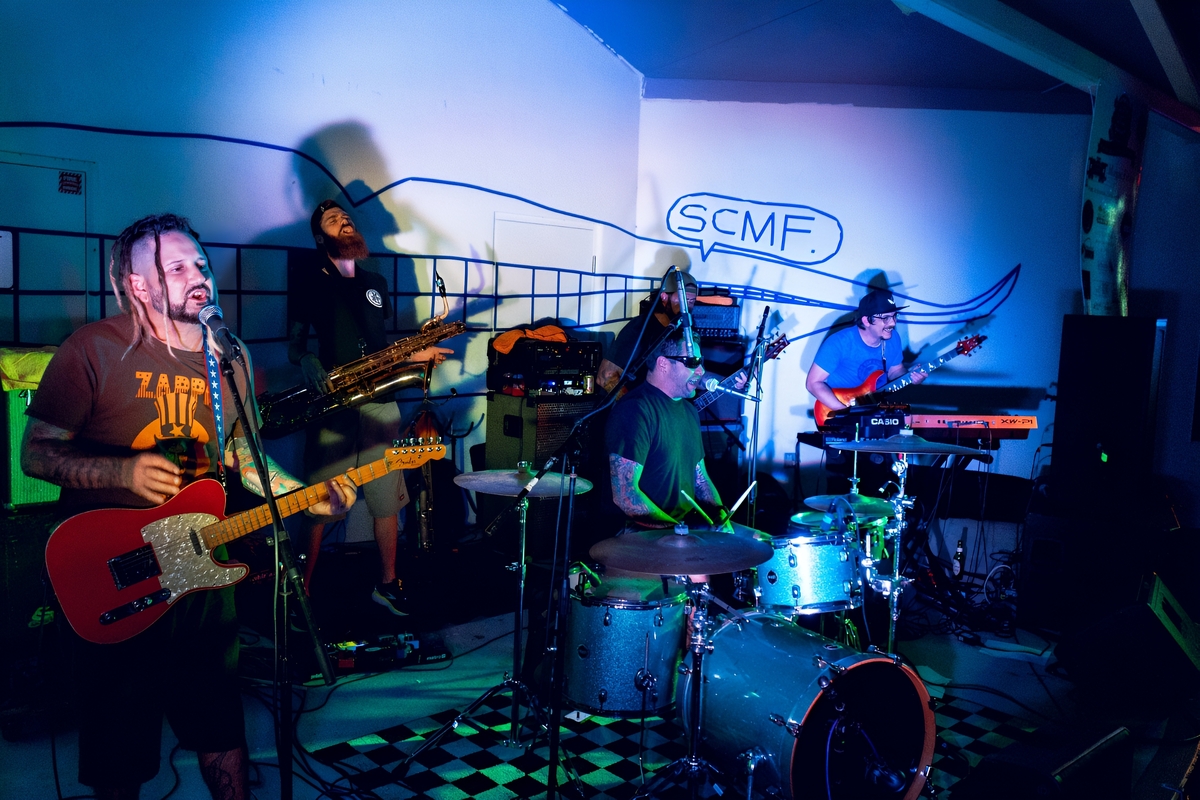 Their crowd was filled to the brim and the band kept them engaged with energetic punk/reggae music comparable to that of Sublime. In fact, they played a cover of "What Happened" that had the whole audience singing along. They also performed plenty of originals that many people knew as well. The five members of the band filled the stage with their energy; they even had a saxophone player. He added saxophone to songs you'd never expect, like in their unique cover of the Pixies' "Where is My Mind", and he made it work every time.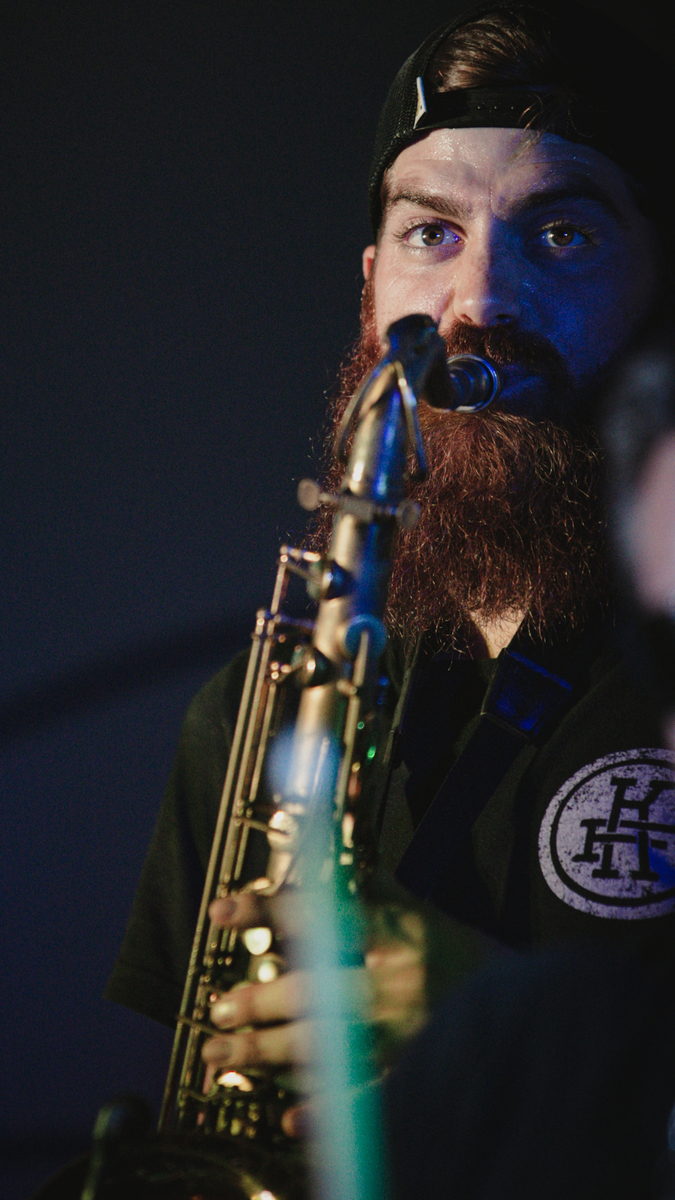 In addition to raising money for music for Brevard youth, the festival also supported kids and teen musicians at the Grooveshack stage. The Grooveshack is a local program that teaches music lessons, as well as forms and nurtures student bands.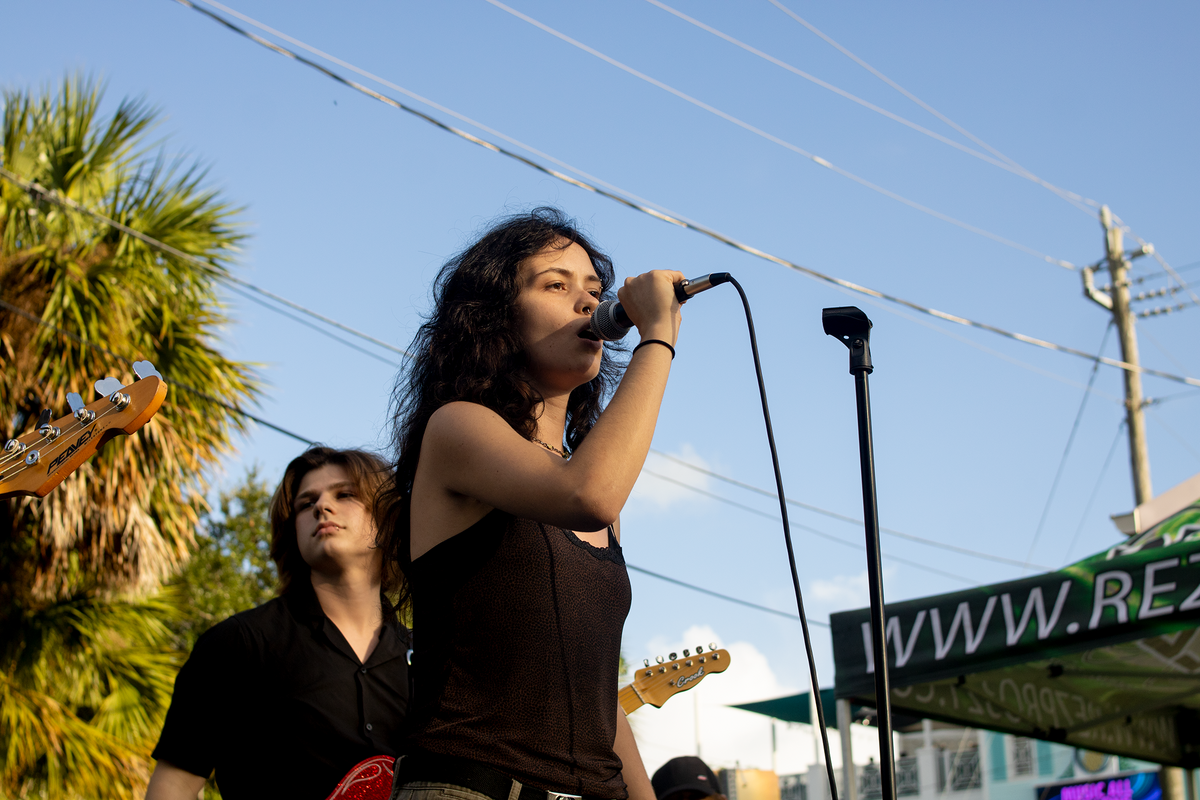 At the Grooveshack stage, three of their bands were able to perform (the last two were sadly rained out), and Brevard Schools Jazz Ensembles performed as well.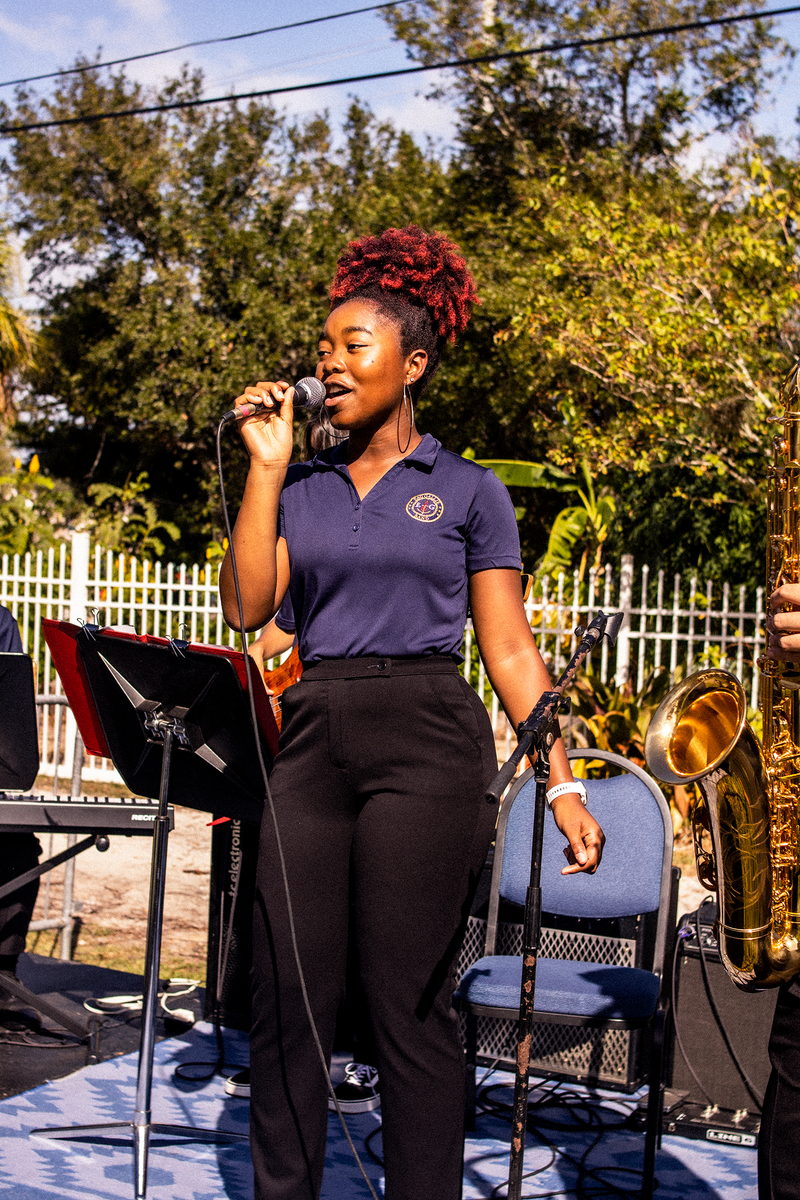 More young adults performed elsewhere, such as the Groove Kids and Nilah Lois at the Intracoastal stage, and Destiny Sewell at the Wickham Road Music stage.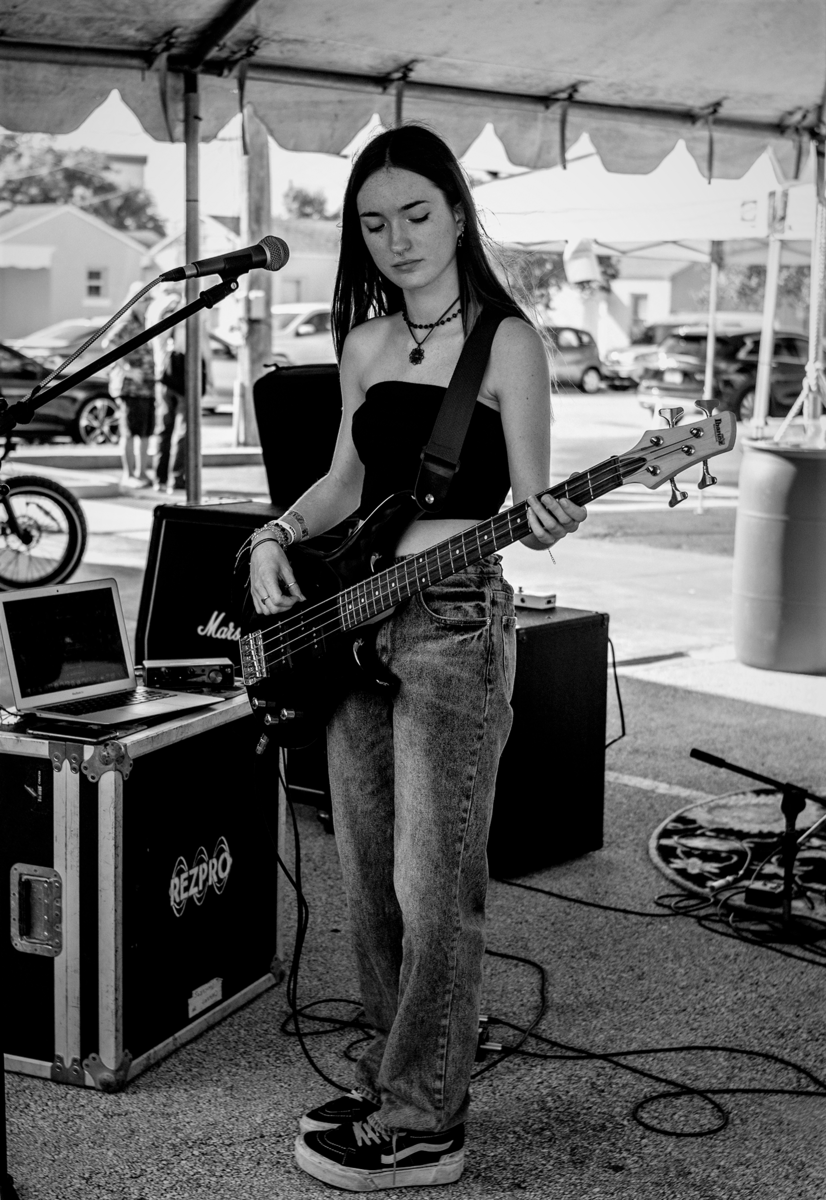 All the musical acts that participated were volunteers, performing with the same goal of promoting music in the community's youth.
Lots of bands were from right here in Brevard County, Like the Speed Spirits and Mangrove. Speed Spirits regularly play shows around town and travel to Orlando for shows often, and they have an energetic and dedicated fanbase. At the festival, they performed at the Intracoastal Brewery Stage, where a mosh pit broke out almost immediately. Their music can be described as punk garage surf rock, like a Floridian mesh of the Frights and the Ramones. They played lots of original songs at the festival, teasing songs from their EP workin, which they released a few weeks later. You can find the EP and the rest of their original music on Spotify.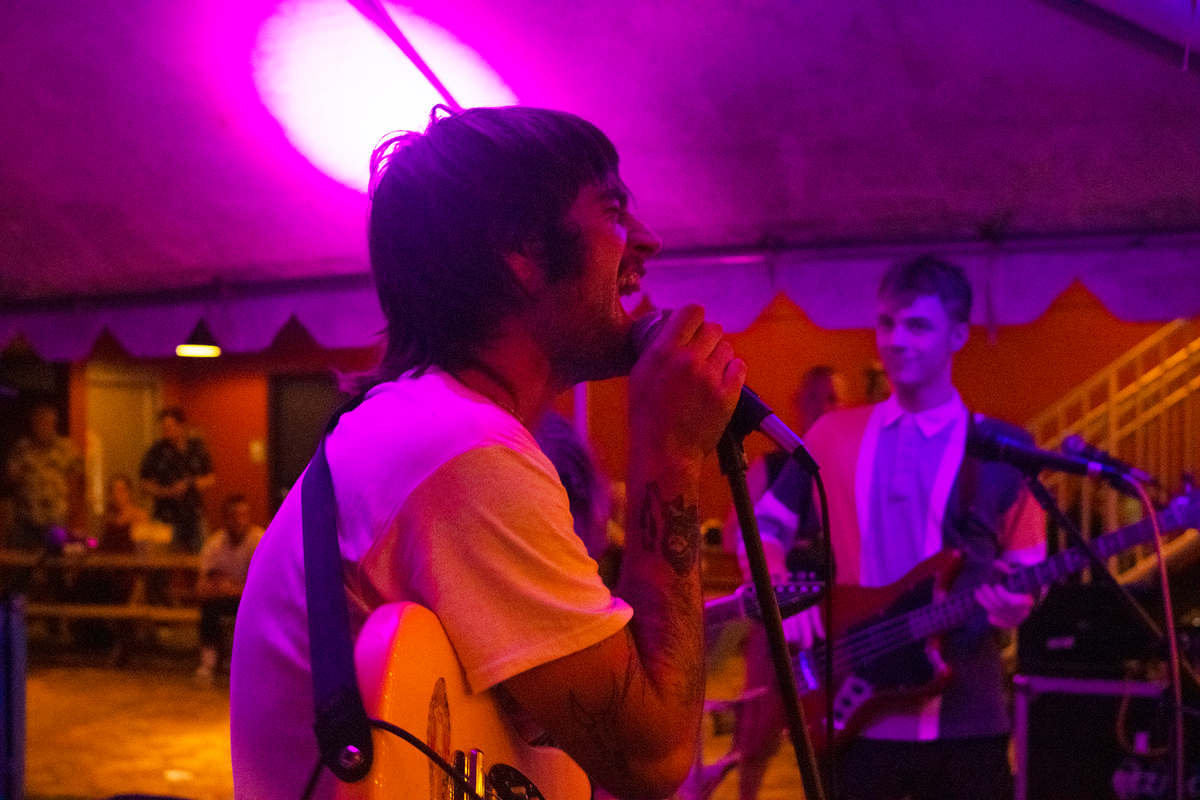 Mangrove performed at the Against the Grain stage. They play indie folk music, similar to Phoebe Bridgers. They played many songs from their EP Thinking Through Things, which can be found on Spotify. They also played some unreleased songs and are planning to release more music this year, 2023.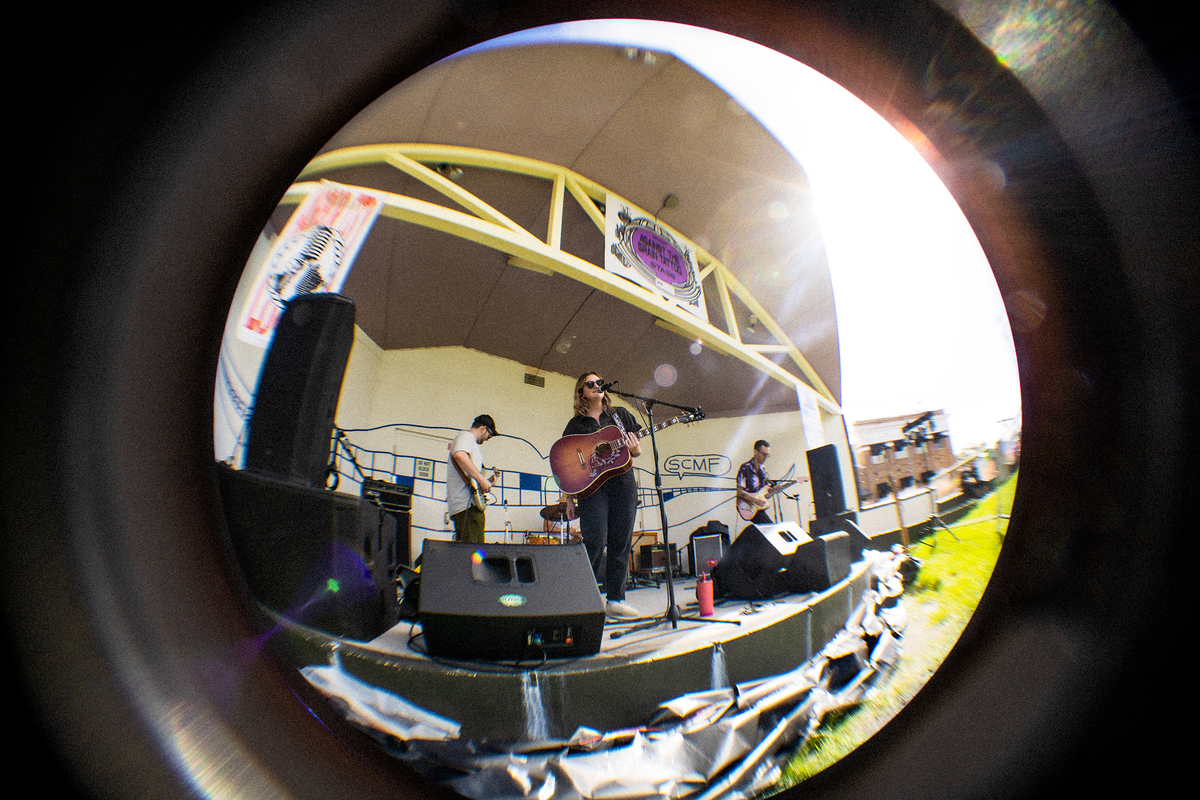 Bands also came from out of town to perform at SCMF, like Hijas de la Muerte from Miami. They describe themselves as "a sleek, groove-heavy hybrid of '90s riot grrrl thrash, garage metal crunch, and desert rock scorch." They sing in both English and Spanish, a testament to the rock and punk scene in Miami.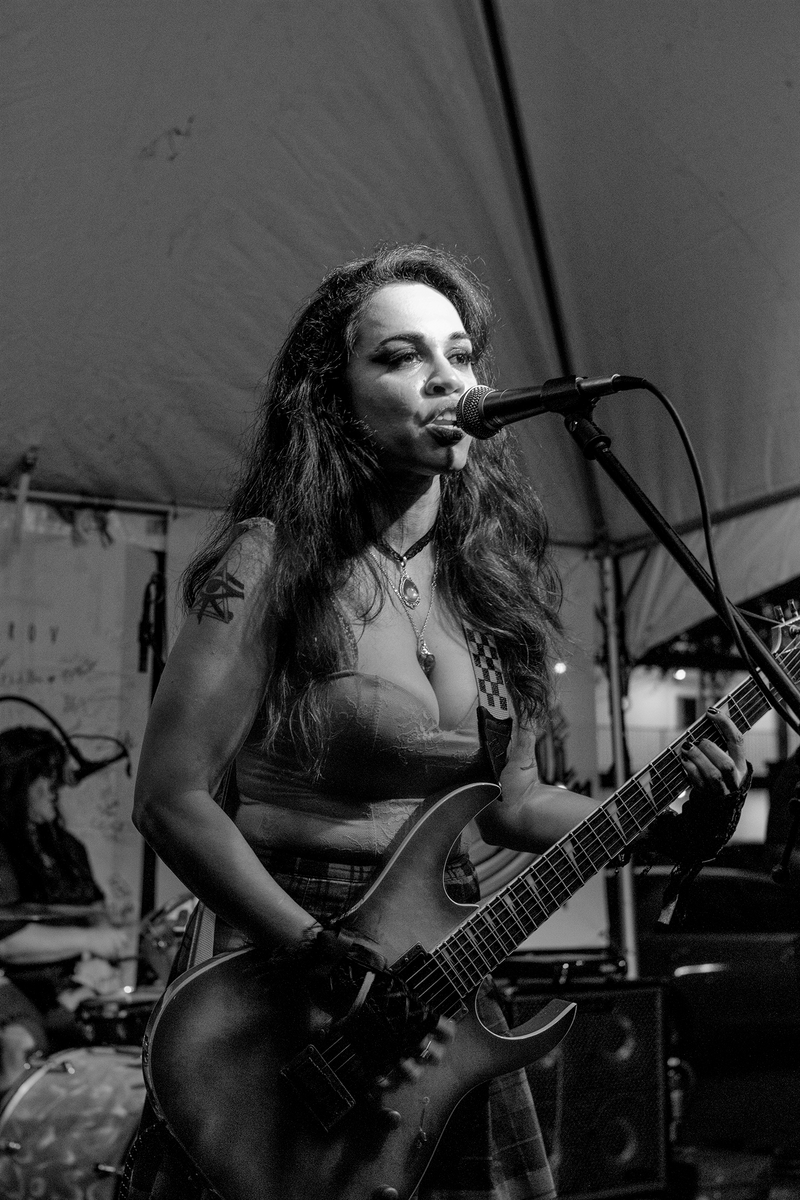 The festivals' full lineup can be found here.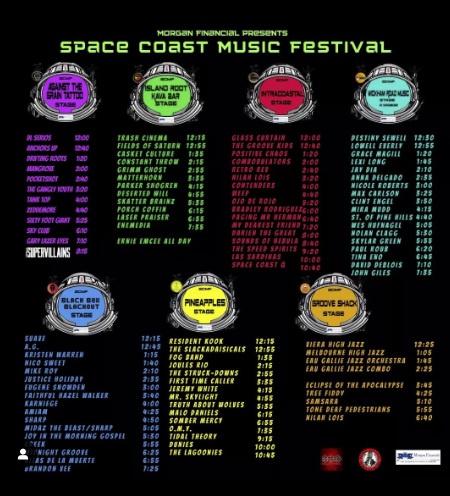 This festival didn't only showcase music. In addition to supporting Brevard youth and music, the festival also supports local businesses. Almost 70 food trucks and tents were scattered around the festival grounds. There was even an anti-bullying BMX event, presented by the BMX Trickstars.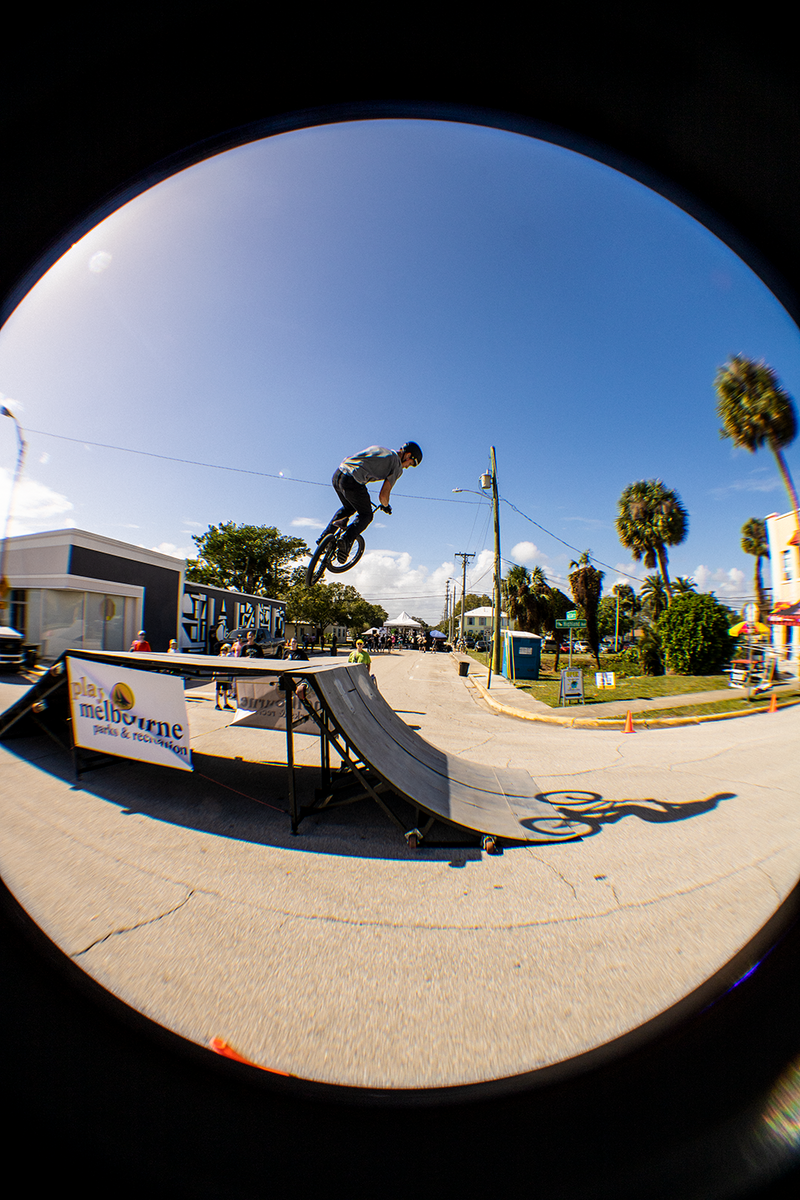 This event wouldn't be possible without its sponsors — the main one for the 2022 festival being Morgan Financial. It also would have been impossible without its volunteers, including the media team and the musical acts, who all played for free. The volunteers were led by Jimmy William, and the media team was led by Luna of Lunarluxmedia. Lastly, this event is credited to Steven Spencer, who ended our discussion with these hopeful words:
"What started as a rock-centric event has grown to include funk, hip-hop, jazz, gospel — and we cannot wait to see what else we can support in the future. More diversity, including music, art, and film. The sky is the limit! We build this together!"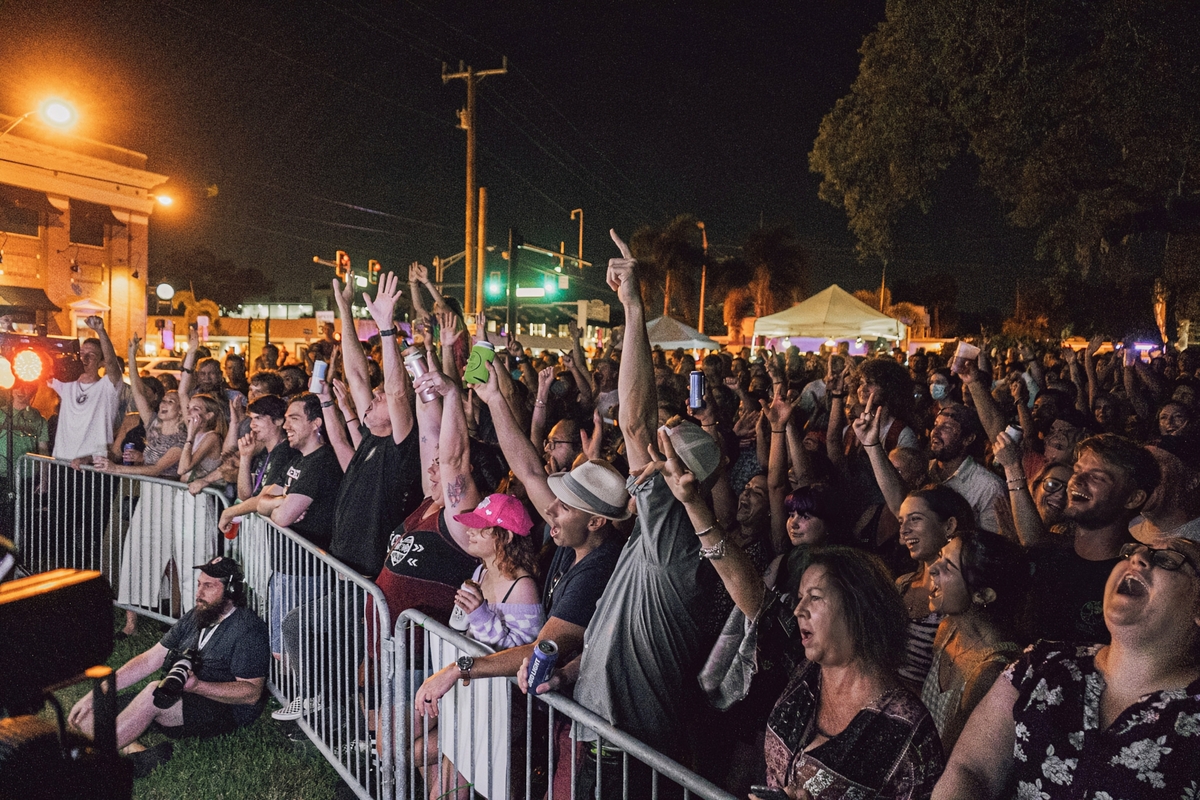 A full list of sponsors and vendors can be found on the SCMF website. The total amount to be donated from the 2022 festival is still being counted and calculated, but you can follow @scmfrocks on Instagram to keep up with the check distribution. If any bands, vendors, or sponsors are interested in being part of Space Coast Music Festival 2023, please contact Steven Spencer @harborcitylocal.
Photo Credits
Feature photo: Mangrove at Space Coast Music Festival 2022 at the Against the Grain Tattoo Stage/Eau Gallie bandshell, by Elise Norman
---