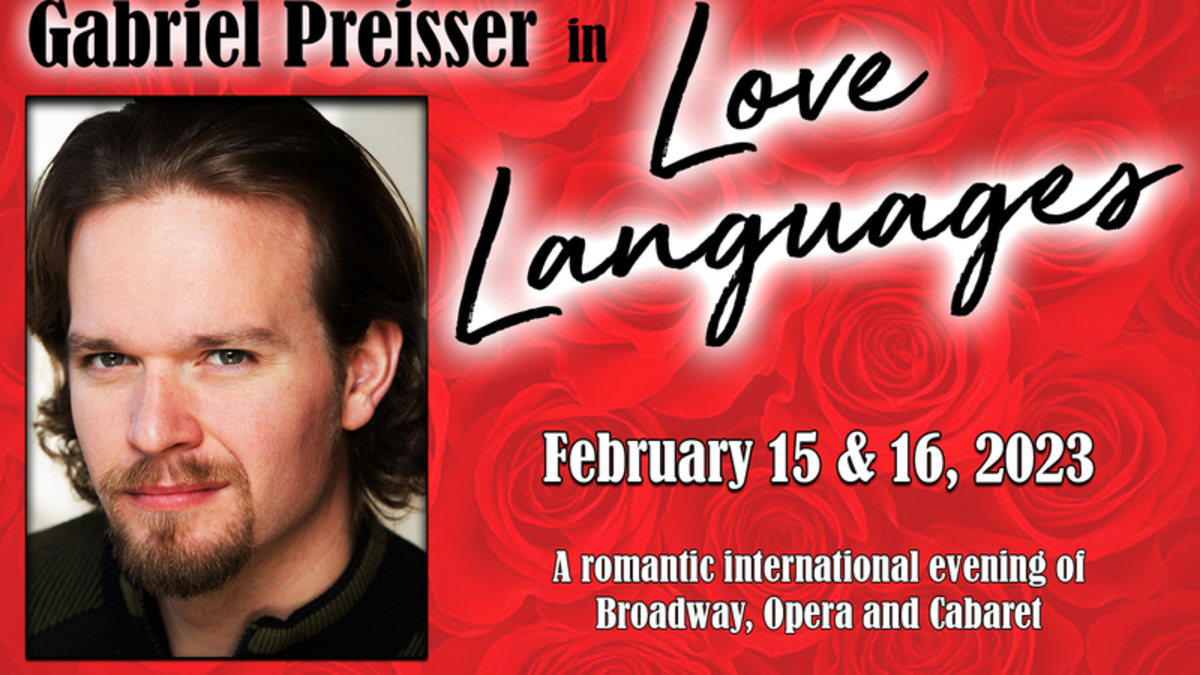 Love Languages
Featuring Gabriel Presser
Winter Park Playhouse Cabaret Series • February 15, 2023
by Carl F. Gauze
Another month, another cabaret. But not just any cabaret, this one is a standout featuring Gabriel Presser from Orlando Opera on the tiny stage. Besides running an opera, Presser offers the vocal chops to take down anyone in any competing musical theater position. Not only is he in command vocally and with a smooth presence, he pulls it off while wearing a plaid coat. Yes, it's a loud coat, but he's still a force that can overlook questionable sartorial decisions made in tiny dressing rooms. With stalwart Chris Leavy behind him on ivories, he can sing anything in any key. There is little to stop this juggernaut of the musical theater.
His musical choices tend to the classics, and Presser opens with a selection of European operatic and show tunes. Next he gravitates to the show tune standards "Luck Be a Lady," "They Call the Wind Mariah," and "Moon River," to name a few. There's even an audience dance number, in which he selects an audience member to boogie with him. That may have been the biggest risk I've ever seen on this theatrical stage.
It's hard to pick a favorite tune: all were hits, all were effortless, and all were crowd pleasers. Sing a song, do a dance, it's all a breeze when you are as good a team as Presser and Leavy. They even did some tunes I never appreciated, and the pair nearly convinced me to change my mind.
---