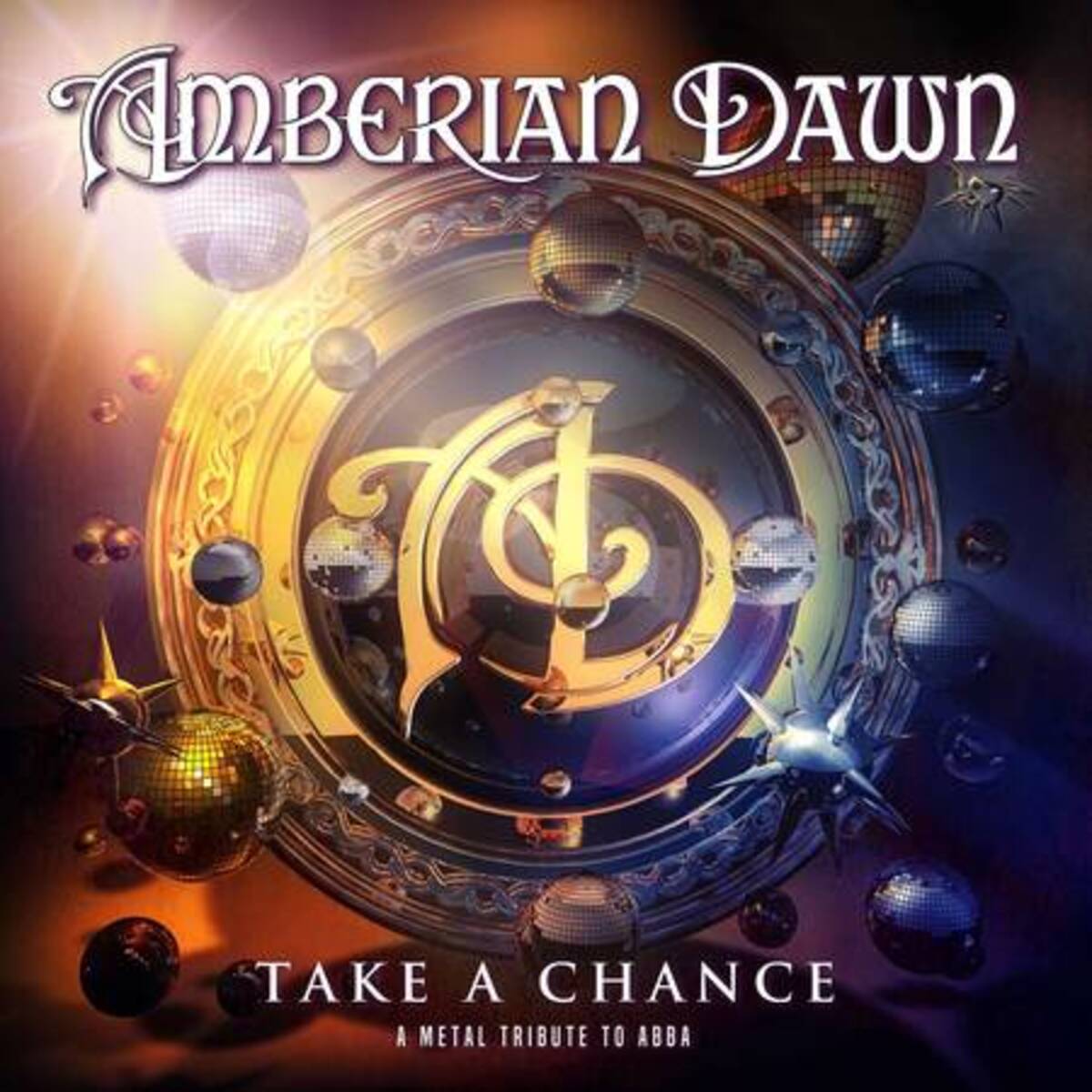 Amberian Dawn
Take a Chance: A Metal Tribute to ABBA
Napalm Records
Finland. Metal. ABBA. Which two of these don't go together? This is a trick question; they actually all blend to create a pleasant medium-high-energy collection of upbeat and slightly hard-rocking tunes.
The project is not what I expected. Not that I knew WHAT to expect, but here it is. Lead vocals come from Capri, with Tuomas Seppälä on keyboards, Emil Pohjalainen playing guitar, Jukka Hoffren on bass, and Joonas Pykäläaho on drums. I just love Finnish names, although my spellchecker hates me. So is this worth rocking out to? We need to answer that twice: once for metal fans and once for ABBA fans. I suspect there is little overlap in these camps, but you never know.
The ABBA covers are clean and lean more toward the fluffy love song than the hell fire and studs you need to properly head bang in Scandinavia. "SOS" does not veer far from the source material, and Capri's vocals are quite close to Agneta Fältskog's original style. Next, I slide over to "Super Trooper." Here the drums are a bit peppier then the original, but the sparkling electronic keys up in the loft gently rain down a sparkly dust on the tune, and there is clearly an emotional connection that the original had, without the darker edge of true metal. "Mamma Mia" may have the heaviest backing music — the songs certainly have that "close- to-a-hard-rock" urgency. There's a solid back beat, and there's a dance element that seems stronger than on other cuts here.
I'm not a big ABBA fan, but I get what the original band was aiming for and achieving. Is it better than the original? That would be pop music heresy.
---