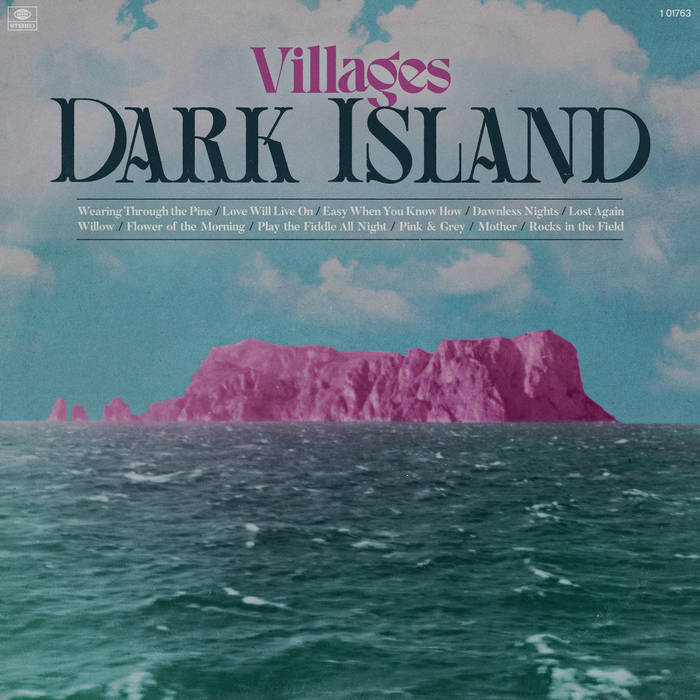 Villages
Dark Island
Sonic Records
Canadian folk-rock quartet Villages draws comparisons to Fleet Foxes and Band of Horses, which is fitting given the mixing work by Phil Ek on their 2020 EP Upon the Horizon. I hear a trickle of Frightened Rabbit in their sound and imagine a show, perhaps pairing Villages with The Trash Can Sinatras, a salty showcase of Celtic flavor from two continents. One can dream.
Dark Island, produced by Joshua Van Tassel, references the Scottish island of Benbecula and traditional song lyrics that dwell on mortality and pining for home. We get eleven tracks to soak up the imagery of the band's home of Cape Breton Highlands and a glimpse of what it might feel like to have that same longing.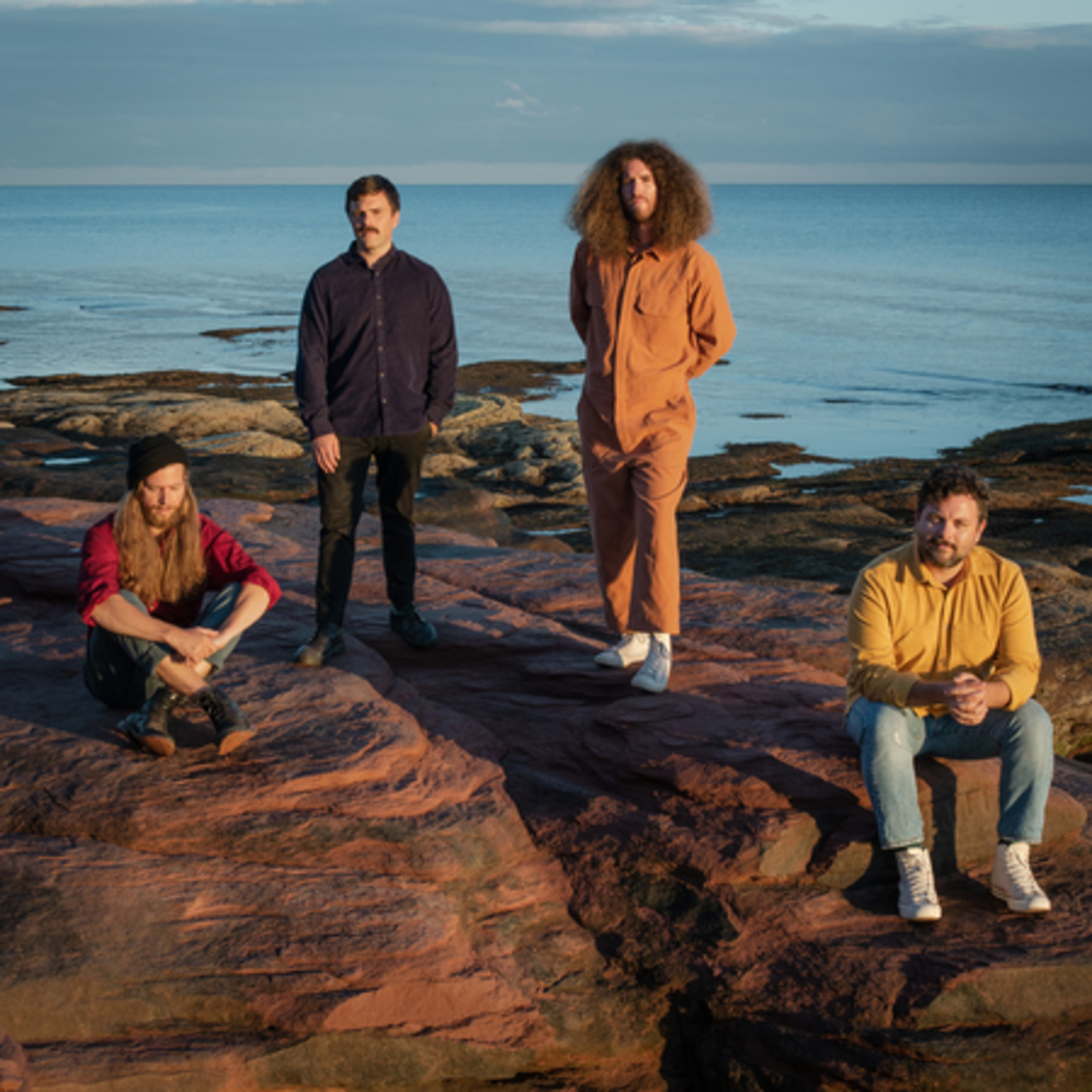 The opening track, "Wearing Through the Pine," feels about as Cocteau Twins as a non-Cocteau band can get. The atmospheric lyric, trad instruments (do I hear a mandolin?), and the sing-song vocal stylings make this a favorite for me. I'm transported to Nova Scotia and can smell the salt air.
The band released "Love Will Live On" in advance of the album, which was well-received and has some traction on Spotify. Although I love the lyrics, it's not sinking in for me as well as the second single, "Play the Fiddle All Night." There is detail in this song — the kind that teases a story you want to read further. This is the one that captures what inspired the album title and really highlights the quartet's heritage and musicality.
"String the fiddle up tight, and softly play me off. Play for me The Dark Island, 'til the dew lifts off the clover."
A pub song, but one that will hush the crowd at the same time glasses are raised.
"Pink & Grey" feels the most percussion-driven, but it still lets the vocal production shine through. Take notes here as you listen. This song, as well as most of the record, has phrases that are quotable, as if they came from dusty old books found in fishermen's shacks.
The album closes out with the quiet, haunting "Mother," a son's apology and lament that is heartbreaking and beautiful, followed by "Rocks in the Field," a sweet melody that builds to an anthem to wrap up this journey with the resolve to return home.
I'd buy them all another round for the authenticity and depth here.
---