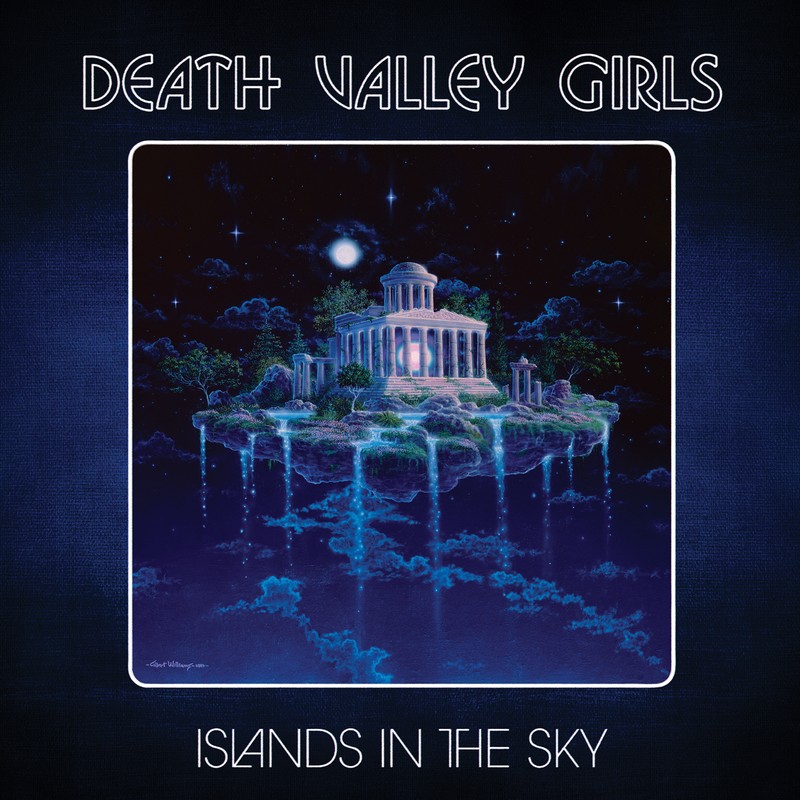 Death Valley Girls
Islands In The Sky
Suicide Squeeze
Music is interesting in that it's a personal experience for those who create and perform it as well as for the listener. As a listener, songs have a way of connecting (or not) under different circumstances and times in life. Death Valley Girls' new album Islands In the Sky is clearly a personal statement from lead singer Bonnie Bloomgarden. A celebration of life, but different from prior Death Valley Girls output, a celebration of her own.
Bloomgarden is working through mental health traumas through universal (as in, THE Universe) consciousness and self-acceptance and could be interpreted as heady and esoteric ("Journey to Dog Star" is fairly obvious and is the most tripped out), but Islands In the Sky keeps the music bouncing and varied. Garage rock, psychedelic, and alt-pop sensibilities are woven through the albums' 11 tracks and make for a breezy 36-minute journey. Lead singles "What Are the Odds" and "Magic Powers" highlight the good vibes while keeping the lyrics more meaningful than the sonics may imply. "Sunday" takes cues from gospel, pushing the positivity through organ and tambourine.
Based on all the elements that form Islands In The Sky, I should connect with it in numerous ways, but oddly? I never really did. Maybe my timing is wrong? There's much to enjoy, and I recommend that you listen to see if your stars align with Bloomgarden's. The universe wants you to.
---