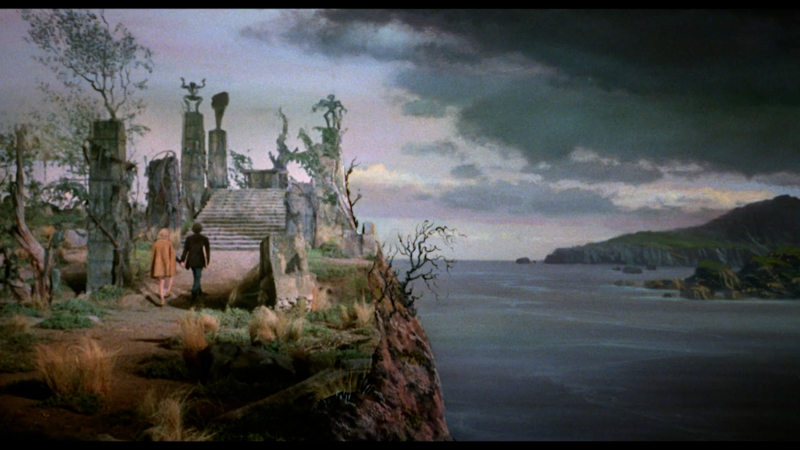 The Dunwich Horror
directed by Daniel Haller
starring Dean Stockwell, Sandra Dee
Arrow Video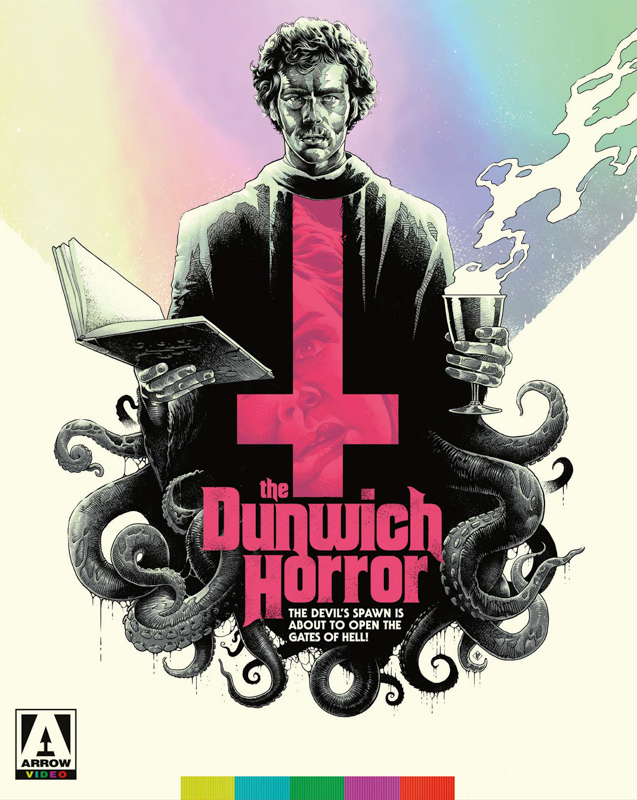 American International Pictures, after a highly successful cycle of Edgar Allan Poe adaptations (one of which, 1963's The Haunted Palace, is actually based on Lovecraft's The Case of Charles Dexter Ward, but titled and promoted as a Poe picture in order to stay with the hot hand) looked for their next big thing in the short stories of H.P. Lovecraft. Following The Haunted Palace, Die, Monster, Die was released in 1965, starring horror stalwart Boris Karloff and the delightfully hammy Nick Adams. The film did its best with The Color Out of Space, but just never was able to hit the weird nerve. Considering Lovecraft worked in a literary sub-genre called "weird fiction," that is pretty important. The studio then gave the author a third try, with an adaptation of his 1929 short story The Dunwich Horror, released in 1970 and starring Dean Stockwell, Ed Begley, Sr., and Sandra Dee. Dee was hoping to shed her goody-two-shoes persona, cemented with the Gidget and Tammy films. The song "Look at Me, I'm Sandra Dee" from Grease was explicitly about her. Structurally, the film is a satanist movie, which was the rage at the time, but with the psychedelic film and the truly odd presence that is adult Dean Stockwell, the film, almost accidentally, emerges as one of the more authentic Lovecraft films.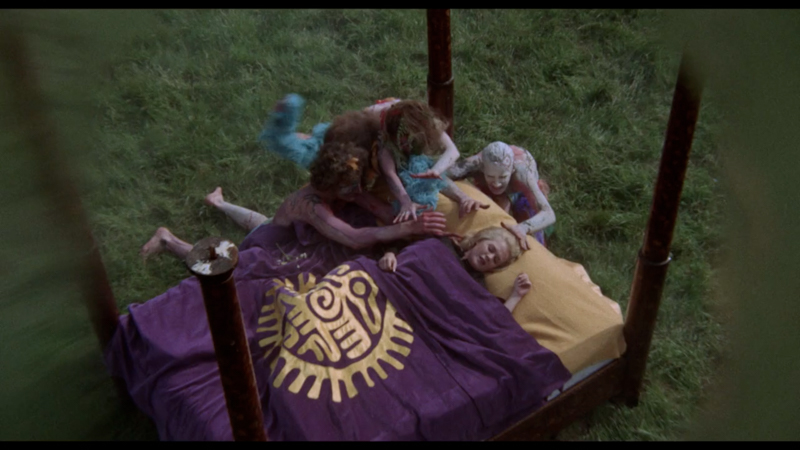 Despite his enduring popularity and multi-generational influence on horror film and literature, the film adaptations of H.P. Lovecraft's work have proven to be frustratingly difficult to get right. Homages to his work are plentiful and often quite good, from Doctor Who to The Evil Dead, but straight adaptations of his stories are at best a mixed lot and too often feature Lovecraft in name only. A large part of the problem is with Lovecraft's stories themselves. Featuring often oblique prose, his stories are heavy on atmosphere and light on well-defined characters, and plot propulsion is anathema to the man. He has entire stories about an unnamed character sitting alone in a room or a tomb describing the sensation of being alone in the dark with shadowy things he dares not describe, others are literally a man describing his dreams with all of the inherent narrative illogic — not exactly the stuff to captivate an audience for 100 minutes.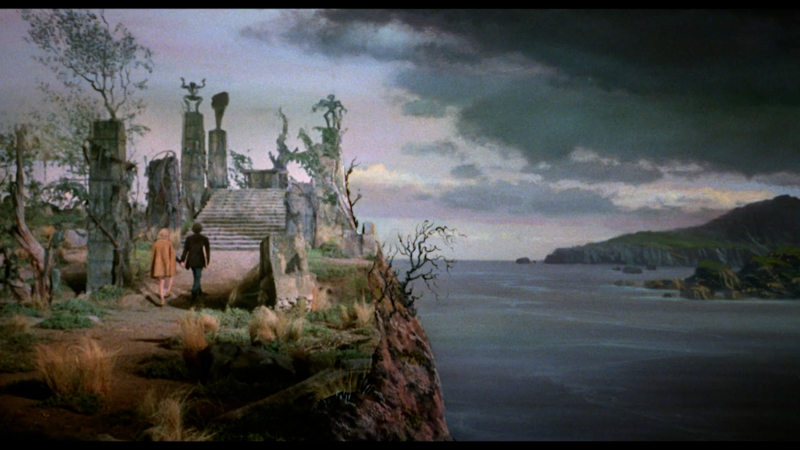 Director Daniel Haller, who previously helmed American International Pictures' Lovecraft adaptation Die, Monster, Die, returns to unleash the old ones onto contemporary Dunwich, Massachusetts. Former child star Dean Stockwell begins his second career as a hypnotically quirky character actor with his twitchy turn as Wilbur Whateley, who needs to get his hands on Miskatonic University's copy of The Necronomicon in order to summon the old ones, ancient malevolent forces from another dimension. Wilbur's family has many secrets, the biggest being that Wilbur's twin brother is in fact one of Lovecraft's "Great Old Ones," the inter-dimensional cosmic gatekeeper ​​Yog-Sothoth. Unable to secure the grimoire, Wilbur steals The Necronomicon and selects pretty librarian Nancy Wagner (Sandra Dee) as a human sacrifice. Secrets are sometimes difficult to keep, and soon Wilbur's brother, Yog-Sothoth, escapes and starts killing the locals, with Nancy's mentor, occult professor Dr. Henry Armitage (Ed Begley), hot on the trail of his missing student and The Necronomicon. The film's finale is a battle of good and dark magics between Whateley and Armitage, with the fate of Nancy and all of humanity hanging in the balance.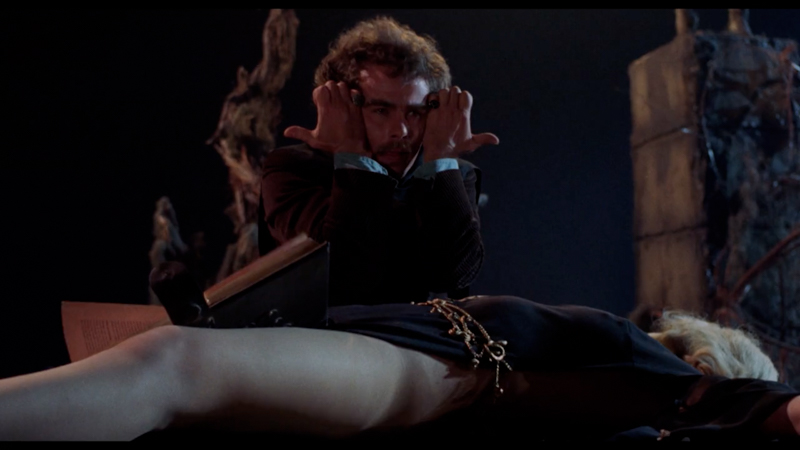 The Dunwich Horror is a wildly entertaining mess of a movie. The film boasts some amazing gothic eye candy with candy-colored psychedelic accents that keep the eyes engaged even when the script, which is a jumble of Lovecraft, satanism, and just basic monster-on-the-loose tropes, lets the brain wander. Dean Stockwell is quite memorable and a cool, evocative score from exotica music legend Les Baxter. If you don't get too hung up on the fidelity to Lovecraft, The Dunwich Horror is a treat and looks absolutely stunning on Blu-ray. Arrow's disc is loaded with extras, including a new audio commentary from Guy Adams and Alexandra Benedict (Arkham County), a rollicking, two-hour conversation between Stephen R. Bissette and Stephen Laws, a feature on composer Les Baxter, and more in this impressive release.
---